7/28/17 -Another  defeat on health care
(AP) – The Senate narrowly defeats the so-called "skinny repeal" of Obamacare.  Early this morning, the Senate rejected a measure to repeal parts of the Affordable Care Act on a vote of 49-51.
Republican Senator John McCain cast a key vote against the measure.  Those voting against it say that lawmakers need to work together to come up with something that would include changes that more of them could agree on.
7/28/17 – Indian tribe to continue efforts for 2 new Michigan casinos
GRAND RAPIDS, Mich. (AP) — An Indian tribe says it will continue its efforts to build gambling facilities in Lansing and near Detroit Metropolitan Airport following a new setback.
The Sault Ste. Marie Tribe of Chippewa Indians says it received a letter this week from the U.S. Department of the Interior saying that the tribe's applications to put land into trust for the projects have been denied. The tribe on Thursday says the denial is based on flawed legal analysis.
Sault Tribe Chairman Aaron Payment says in a statement the tribe has "no intention of giving up" and may pursue legal, administrative or legislative efforts.
The tribe for years has said it wants to build a casino near downtown Lansing and another project Wayne County's Huron Township. The Lansing casino was proposed in 2012.
7/28/17 – Air bag inflator ruptures, driver killed in Florida crash
DETROIT (AP) — Honda says a driver in Florida has died in a crash that involved an exploding Takata air bag inflator.
The crash occurred July 19 in Holiday near Tampa. The automaker says local authorities are investigating the crash and a cause of death hasn't been determined.
The unidentified victim was in a 2002 Honda Accord when the crash happened and the driver's inflator ruptured.
If the air bag caused the death, it would be the 19th worldwide and 13th in the U.S. blamed on the inflators.
Takata inflators can explode with too much force and blow apart a metal canister, spewing shrapnel. The defective inflators have touched off the largest automotive recall in U.S. history involving 42 million vehicles and 69 million inflators. More than 100 million have been recalled worldwide.
7/28/17 – New Michigan law makes roadway donations legal
LANSING, Mich. (AP) — Gov. Rick Snyder has signed a law making roadway donations legal after the attorney general said Michigan's traffic code didn't allow them.
Charities or civic groups can solicit donations on public streets if they follow rules set by local governments. They must carry at least $500,000 in liability insurance. Anyone collecting money must do it at an intersection where lights or stop signs are present.
Attorney General Bill Schuette praised the law Thursday, saying loose change and dollars donated at stop signs or red lights help many people.
The Legislature passed a bill after Schuette said road solicitations weren't legal, although they're commonly done around the state.
7/28/17 –Marijuana found in Ford, Lincoln cars shipped from Mexico 
WOODHAVEN, Mich. (AP) — Federal agents have seized 277 pounds (125 kilograms) of marijuana concealed in rail cars containing new Ford and Lincoln vehicles recently imported from Mexico.
U.S. Immigration and Customs Enforcement said Thursday the marijuana was found a day earlier by employees at the Ford Rail Distribution Facility in the Detroit suburb of Woodhaven. Federal, state and local officials then searched 200 vehicles.
No arrests have been made.
ICE did not say where the rail shipment had originated in Mexico or where the cars were produced.
ICE said Ford is cooperating fully with the investigation.
Earlier this month, authorities said more than 400 pounds (181 kilograms) of marijuana was found in 15 new cars made in Mexico and shipped to Ohio and Pennsylvania to sell.
7/28/17 – Judge again stops $2.5 million to Michigan private schools
DETROIT (AP) — A judge has extended a freeze on $2.5 million in state aid for Michigan private schools.
Judge Cynthia Stephens signed an injunction Tuesday after reviewing the possible impact of a recent U.S. Supreme Court decision.
The American Civil Liberties Union and public-school groups are challenging the appropriation to private schools for fire drills, inspections and other state requirements. They say it violates the Michigan Constitution's ban on aid for private schools.
The Supreme Court recently said it was illegal for Missouri to deny a grant for a church preschool playground. Stephens says the Michigan case is a different matter that's not focused on religion.
She notes the state Constitution prohibits public money for any private school. Dan Korobkin of the ACLU of Michigan says, "Our constitution could not be clearer."
7/27/17 -Man, 18, killed on fair ride
A Columbus fire official says the man killed after an "aggressive thrill ride" fell apart at the Ohio State Fair was 18.
WKRC-TV reports a Columbus Division of Fire spokesman says the seven people injured Wednesday night on the Fire Ball ride range in age from 13 to 41.
Ohio State Wexner Medical Center said early Thursday it's treating three people, two in critical condition and one in serious condition.
The fair is reopening Thursday with rides not operating until they're deemed safe.
Ohio officials are investigating the cause of the accident. The ride had passed inspection before the fair in Columbus opened.
Dramatic video captured by a bystander Wednesday evening shows the Fire Ball ride swinging and spinning when it crashes into something and part of the ride flies off. Screams are heard as passengers are thrown to the ground.
7/27/17 – Ford recalling 117,000 vehicles for safety defect
DETROIT (AP) — Ford Motor Co. is recalling nearly 117,000 vehicles because the bolts in the seat, seat belt or seat belt buckle may fracture.
The recall involves the 2014 F-Series pickup, 2014 E-Series van, 2014-2015 Ford Escape and the 2015 Lincoln MKC SUV. Most of the affected vehicles are in the U.S., but there are 20,681 in Canada and 1,510 in Mexico.
Ford says if the bolt fractures, the seat or the seat belt's performance could be compromised in a sudden stop or crash.
The company says it's not aware of any accidents or injuries related to the defect.
Customers will be notified and dealers will replace the affected bolts for free.
7/27/17 – Walker with Trump for 'major jobs announcement'
MADISON, Wis. (AP) — Gov. Scott Walker says President Donald Trump plans to make a "major jobs announcement for Wisconsin" as anticipation builds it will be about electronics giant Foxconn locating in the state.
Walker tweeted about the Wednesday afternoon news conference at the White House.
Wisconsin state Assembly Speaker Robin Vos says he is in Washington for what he says is an expected announcement from Trump that Foxconn plans to build a manufacturing plant in Wisconsin.
Vos says he had no details about the possible Foxconn deal.
Taiwan-based Foxconn is best known as the assembler of the iPhone. Wisconsin is among seven states, mostly in the Midwest, that the company has named as possible locations to build the its first liquid-crystal display factory that could mean tens of thousands of jobs.
7/27/17 – Flint's water quality improving
FLINT, Mich. (AP) — Michigan will close five of the nine locations where Flint residents have been getting free bottled water, filters, replacement cartridges and testing kits because the city's water quality is improving.
Mayor Karen Weaver said Wednesday that officials will keep the last four water resource sites running "indefinitely." The others will start closing next month.
Michigan's Department of Natural Resources says that for the second consecutive six-month monitoring period, the water in Flint homes contained levels of lead that didn't exceed the federal safety standard of 15 parts per billion. Flint's water currently is testing at seven parts per billion.
The city switched from Detroit's water system to the Flint River in 2014 to save money. The river water wasn't properly treated to reduce corrosion and lead leached from old pipes into drinking water.
7/26/27 – Health Care Vote
(AP) – Vice-President Mike Pence was the tie-breaking vote as the Senate voted to advance the GOP health care bill that aims to repeal and replace ObamaCare.  Republicans narrowly approved the motion to proceed Tuesday afternoon which allowed the Senate to take up the plan.  That vote ended up in a tie which was broken by Vice-President Mike Pence.
The vote that took place late Tuesday night, and failed to pass, was an amendment that would have repealed and replaced ObamaCare.  There were to many Senators who were opposed to specifics in the measure, including a number of Republicans.
The Senate is expected to vote midday Wednesday on an amendment that would create a clean repeal of the Affordable Care Act that wouldn't take effect for 2 years.  This delay is intended to give lawmakers time to come together on a replacement plan.
7/26/17 – Detroit's Comerica Park offers entry using fingerprint scans
DETROIT (AP) — A new program will allow baseball fans at Tigers games in Detroit to get into the ballpark by using fingerprints to verify their identity.
The biometrics scanning system from CLEAR is making its debut this week at Comerica Park. Visitors may enroll using a state-issued driver's license.
Fans will still go through security and display their tickets. Ballpark officials say, however, those willing to have their fingers scanned for fingerprints will have access to shorter lines. The entry system is billed as an added layer of security at the stadium.
The ballpark can use the scanned information to track who is entering the park and at what times. In the future, game tickets could be linked to fingerprints. Several other sports venues around the U.S. already offer the fingerprint scanning system.
7/26/17 – Snyder vetoes bills to speed up sales tax break on trade-ins
LANSING, Mich. (AP) — Gov. Rick Snyder has vetoed bills that would have accelerated sales tax breaks on car trade-ins.
Snyder said Tuesday that the legislation conflicts with a compromise made with lawmakers in 2013. He says the bills would "create additional financial strain" for the state.
Under current law, a car owner trading in a vehicle for another pays sales tax on the difference between the two. But there are limits; this year, for example, it's $3,500. The limit grows each year.
The House Fiscal Agency says legislation vetoed by Snyder would have cost the Treasury about $15 million by 2021 if it had become law.
The bills' supporters say Michigan can afford greater tax breaks because the economy has improved.
7/26/17 – Flint losing bottled water to non-residents
FLINT, Mich. (AP) — A Michigan State Police official says people from outside Flint appear to be loading up on free bottled water.
Capt. Chris Kelenske says it might be time to require identification at the nine distribution sites in Flint. He says he has a "lot of anecdotal evidence" that non-residents are taking water.
Kelenske says more water is being distributed now than ever — a daily average of 21,500 cases in late July. Free water has been available since fall 2014 when Gov. Rick Snyder's administration finally acknowledged that Flint's water system was tainted by lead.
Flint stopped using the Flint River and returned to a Detroit regional system. Experts have been saying for months that the water is safe to drink if it first flows through a filter.
7/26/17 – Enbridge wins appeal
LANSING, Mich. (AP) — The Michigan Supreme Court has ruled in favor of Enbridge Energy in a dispute over whether a disastrous oil spill caused a man's health problems.
Chance Lowery says he suffered coughing, headaches and vomiting when he was exposed to fumes from the heavy crude in Calhoun County in 2010. He says those problems led to a ruptured artery.
A doctor who didn't personally examine Lowery blames the oil spill. But the Supreme Court said Tuesday that Lowery can't link his health problems to fumes through speculation or conjecture.
Enbridge says Lowery lived miles from the spill in the Kalamazoo River, and his health woes occurred three weeks later.
7/26/17 – Lake Huron plan
TRAVERSE CITY, Mich. (AP) — U.S. and Canadian officials are seeking public feedback on a draft plan for improving Lake Huron water quality.
The Lake Huron Lakewide Action and Management Plan is a five-year strategy developed by scientists and officials with the U.S. Environmental Protection Agency and with Environment and Climate Change Canada.
It identifies priorities and guides coordination of the two nations' environmental protection and restoration activities intended to preserve and protect Lake Huron's waters.
The plan deals with topics such as drinking water quality, beach health, fish and wildlife consumption, chemical contamination, invasive species and nutrient pollution that contributes to harmful algae outbreaks.
Comments are being accepted until Sept. 5.
7/26/17 – Boy, 7, dies after being hit by vehicle
PORTAGE, Mich. (AP) — Authorities say a 7-year-old boy who was attending a summer camp run by a school district has died after being struck by a vehicle in southwestern Michigan.
The Portage Public Schools district says the boy from Kalamazoo County's Texas Township was participating in the "Bug Science" camp with about 20 other children in first through third grade.
District spokeswoman Michelle Karpinski tells the Kalamazoo Gazette that the children had been on a field trip when the child was struck Tuesday afternoon at or near a crosswalk area near 12th Street Elementary School in Portage. She says the class was supervised by adults.
Karpinski says crisis counselors plan to be at the school this week, particularly for those who attended the camp. The death is under investigation by police.
7-25-17 – Grand Rapids Crime Stats for 2016 Released
More crimes are being reported in Grand Rapids last year. But that may be a positive.
According to statistics released by the city's police department, both murder and other violent crimes have seen a jump over 2016.  However, some of those numbers may be the result of better reporting by victims and an increase in support to help them make that report despite the trauma they've suffered.
To see the entire report, visit – http://grcity.us/police-department/Pages/Reports-and-Video.aspx
7/25/17 – Grand Rapids-area woman charged in death of infant son
WYOMING, Mich. (AP) — Authorities say a Grand Rapids-area infant died after not being fed for two days and left in an apartment with no air conditioning.
Court records say 22-year-old Lovily Kristine-Anwonette Johnson of Wyoming was charged Monday with first-degree murder and first-degree child abuse in the death of 6-month-old Noah Johnson.
An affidavit says Johnson took the already dead child to a hospital on Wednesday afternoon. She was arrested that day.
Wyoming Police Officer Robert Meredith wrote in an affidavit that Johnson said the infant remained buckled in a car seat on the upper floor of Johnson's apartment with no air conditioning and that she had not fed him since the prior Monday evening.
MLive reports a not guilty plea was entered for Johnson during her arraignment. She was denied bond.
7/25/17 – OK if drunken driver busted in own driveway
NORTHVILLE, Mich. (AP) — The Michigan Supreme Court says a driveway is no refuge for a drunken driver.
The court says authorities in suburban Detroit could charge Gino Rea with drunken driving, even if his car never left the driveway. The court says a driveway is "generally accessible to motor vehicles" under state law, even if on private property.
Northville police went to Rea's home three times one day to respond to noise complaints in 2014. At one point, an officer saw him drive out of the garage and pull back in. His blood-alcohol level was three times the legal limit.
In a dissent Monday, justices Bridget McCormack and David Viviano say the court should be "hesitant to assume" that lawmakers wanted to extend their reach to the private property of homeowners.
7/25/17 – Man sentenced to prison in Michigan road rage  death
GRAND RAPIDS, Mich. (AP) — A 19-year-old man convicted of second-degree murder in the death of a man after what authorities called a road rage incident in western Michigan has been sentenced to prison.
Kent County Circuit Court Judge George Quist on Monday ordered Christian Hillman of Ada Township to spend 22½ to 100 years in prison. Quist called the assault on 64-year-old William "Andy" McFarlan of Caledonia a "heinous and vicious attack."
McFarlan died after being in hospice care for weeks with a severe brain injury after the Sept. 29 attack near Grand Rapids. Authorities say Hillman, who had been riding a dirt bike, kicked McFarlan while the victim lay on the ground outside his pickup truck.
Hillman's lawyer has referred to the incident as a fight, saying at some point Hillman lost control.
7/25/17 – Judge indefinitely halts deportation of 1,400-plus Iraqis
DETROIT (AP) — A federal judge in Detroit has indefinitely stopped the deportation of more than 1,400 Iraqis who fear physical harm if kicked out of the U.S.
The injunction Monday by Judge Mark Goldsmith is his latest ruling in a lawsuit filed in June by the American Civil Liberties Union. It allows the Iraqis, many of whom are Christian, to stay in the U.S. while they try to persuade immigration courts to overturn the deportations based on perceived risks in their native country.
Roughly 230 people are in custody. The remaining 1,200 are not locked up but could face deportation at any time. The U.S. government says the majority have criminal records and are a threat to the public.
The government told Goldsmith that he's exceeding his authority in immigration matters.
7/25/17 – Tractor-trailer survivor says truck had no ventilation
SAN ANTONIO (AP) — A Mexican laborer says he heard people crying and asking for water before he lost consciousness in the back of a sweltering tractor-trailer found parked outside a Texas Walmart.
Adan Lara Vega says he was told the $5,500 he was being charged to be smuggled into the U.S. would include air conditioning.
But the 27-year-old told The Associated Press exclusively that he and his friends got into the back of the tractor-trailer with no ventilation. Vega spoke from a San Antonio hospital bed Monday.
Vega says he boarded the rig in Laredo, Texas, after waiting nearly two weeks in a safe house. He says he was hoping for a construction job.
Ten people found inside the tractor-trailer early Sunday died.
7/25/27 – GOP sets Senate health care vote
WASHINGTON (AP) — Republican leaders are steering the Senate toward a crucial vote on their health care bill with a fresh burst of drama and optimism, thanks to Sen. John McCain's declaration that he'll return to the Capitol for the roll call.
Before the announcement by the cancer-stricken McCain, Senate Majority Leader Mitch McConnell had already planned an initial vote for Tuesday on simply beginning debate on the Republican effort. A victory seemed unlikely because of opposition and criticism from GOP senators toward McConnell's bill, which would erase much of President Barack Obama's law.
McCain's office announced his decision to return late Monday, improving McConnell's odds. In fact, McCain's announcement suggested Republican leaders had a good chance of prevailing since it seemed unlikely they'd bring him back if the measure was doomed.
7/24/17 – Severe Weather-Maryland
BAY CITY, Md. (AP) — Officials on Maryland's Eastern Shore are asking residents to shelter in place after severe weather overnight caused extensive damage and knocked out power to thousands.
Queen Anne's County Emergency Services Director Scott Haas said at a news conference early Monday that emergency workers have transported one person with a puncture wound that wasn't considered life-threatening. He says officials are headed out to assess the damage.
Delmarva Power reports about 8,000 customers in the county without power.
National Weather Service Meteorologist Mitchell Gaines in Mount Holly, New Jersey, says reports of damage near the Chesapeake Bay Bridge include downed trees, roof damage and boats into yards. He says the weather service will decide later in the day whether to send a survey team to determine if there was a tornado.
7/24/27 – Suspect due in court Monday after 9 die in sweltering truck
SAN ANTONIO (AP) — A 60-year-old man who was arrested after authorities say at least nine people died in the back of a sweltering tractor-trailer found outside a Walmart in San Antonio is due in federal court.
Federal prosecutors say James Mathew Bradley Jr. of Clearwater, Florida, will be charged on Monday.
U.S. Immigration and Customs Enforcement acting Director Thomas Homan says the truck driver is in custody, but the local U.S. Attorney's Office wouldn't say whether Bradley was the alleged driver who was arrested.
Officials say nearly 20 other people rescued from the back of the rig early Sunday were hospitalized in dire condition, many with extreme dehydration and heatstroke.
Foreign officials from Mexico and Guatemala confirmed people from those countries were found in the abandoned tractor-trailer.
7/24/17 – Northern Michigan crash kills 2 people, injures 2 others
WEXFORD TOWNSHIP, Mich. (AP) — A crash in northern Michigan's Wexford County has killed two western Michigan residents.
Sheriff's deputies say a vehicle driven by 59-year-old Janice Verkerke of Middleville failed to stop at a stop sign at a rural intersection and was struck by another vehicle.
Deputies say Verkerke and her passenger, 64-year-old Richard Verkerke, were pronounced dead at the scene. It wasn't immediately clear if they were related.
WPBN-TV reports the driver and a passenger in the other vehicle were transported to a hospital with non-life threatening injuries.
The crash occurred around 5:30 p.m. Saturday about 20 miles (30 kilometers) south of Traverse City
7/24/27 – Zoo in Michigan gets new lion exhibit
BATTLE CREEK, Mich. (AP) —  A zoo in southwest Michigan is officially welcoming lions in a new exhibit.
Binder Park Zoo's new lion exhibit officially opened to the public on Tuesday near Battle Creek. The exhibit already includes two female African lions called Shelby and Salem. They came from the North Carolina Zoo in Asheboro. A male lion, Enzi, will join them next week from the Racine Zoo in Wisconsin.
Brett Linsley is the manager of Wildlife, Conservation and Education. Linsley says the female lions have only been at the zoo a few days and are still getting used to the environment.
The new exhibit is thanks to several donors, including a 13-year-old Kalamazoo girl who raised $15,000.
7/24/17 – Gas Prices
DEARBORN, Mich. (AP) — AAA Michigan says gas prices statewide have risen by about 5 cents per gallon in the past week.
The Dearborn-based auto club says late Sunday the average price for self-serve regular unleaded gasoline was about $2.40 per gallon. That's about 14 cents more than at the same point last year.
AAA says the lowest average price was about $2.36 per gallon in the Benton Harbor area. The highest was about $2.43 in the Jackson area. It was the third week in a row that the Benton Harbor area had the lowest price and Jackson had the highest.
The Detroit-area's average rose about 1 cent from a week ago to $2.39 per gallon.
AAA Michigan surveys daily fuel prices at 2,800 gas stations across the state.
7/24/17 – Meetings planned for public response to oil pipeline report
TRAVERSE CITY, Mich. (AP) — The public is getting a chance to sound off about a recent report outlining alternatives for twin oil pipelines beneath the Straits of Mackinac.
The report by independent contractor Dynamic Risk Assessment Systems Inc. dealt with Enbridge's Line 5. The nearly 5-mile-long segment beneath the waterway where Lakes Michigan and Huron meet is divided into two lines.
Environmental groups say the pipelines are old and should be decommissioned, while the company says they're in good shape.
Options in the report include leaving the lines in place, rerouting them, running them through a tunnel, or transporting the oil they carry another way.
Public feedback sessions are scheduled for Monday at 8 a.m. in Holt and 6 p.m. in Traverse City. Another will be Tuesday in St. Ignace at 6 p.m.
7/21/17 –  State Rep. Thomas Albert Statement on Changes to MI Retirement Tax Laws
Rep. Albert: Retirees in Michigan deserve tax relief
Legislator sponsors changes to reduce income tax bill
State Rep. Thomas Albert today detailed his legislation to provide income tax relief to more retirees in Michigan, delaying some of the so-called "pension tax" changes made to state law earlier this decade.
Albert's bill would restore tax deductions on retirement income to those born before 1950 – covering more Michiganders than current law, which allows those exemptions for people born before 1946.
Albert's plan also would provide more retirement income deductions for people born in 1950 and later than under current Michigan law.
Michigan began taxing pensions and some other forms of retirement income in 2011. The abrupt changes did not allow older Michigan residents enough time to plan for a more limited retirement income, Albert said.
"People plan for retirement for decades. Deciding to take away income tax exemptions right before thousands of residents were about to retire isn't fair," Albert said. "We should provide more time for people to adjust and prepare when their income is not going to be what they planned for in retirement. This is a fairer approach for seniors on fixed incomes and everyone approaching retirement in Michigan."
Albert's proposal would alter the ages in Michigan's three-tier approach to retirement income taxation, making more deductions available to more people:
Taxpayers born before 1950 would have the same income tax exemptions deductions all retirees had before the 2011 changes. (Current law allows those tax benefits only for people born before 1946).
Taxpayers born in 1950 through 1955 could take a deduction of $20,000 for a single return and $40,000 for a joint return against retirement income. When those taxpayers turn 67, they could take the deduction against all forms of income. Different deductions would apply to retirees from governmental units that weren't covered by Social Security. (Current law starts this phase-in for taxpayers born in 1946 through 1952.)
Taxpayers born after 1955 would receive no exemption for retirement income until they turn 67, except for the Social Security exemption. They could claim some deductions against all income once they turn 67. (Current law starts this phase-in for taxpayers born after 1952.)
Albert's bill has been assigned to the House Tax Policy Committee.
7/21/17 – Ban on laptops
DALLAS (AP) — The US says a 4-month ban on laptops in the cabins of some planes heading for the US is over. The Department of Homeland Security says all foreign airports with flights to the US have met new security measures. DHS secretary says those steps include more screening of some passengers and testing of electronic devices to make sure a bomb isn't hidden inside.
7/21/17 – Earthquake kills 2 on Greek island, sends tourists panicking
KOS, Greece (AP) — A powerful earthquake sent a building crashing down on tourists at a bar on the Greek holiday island of Kos early Friday, killing two and striking panic that reached the shores of nearby Turkey. Some 200 people were injured in the tumult.
Rescue authorities said that two men — a Turk and a Swede — died in the collapse at the White Corner Club when the 6.5-magnitude quake struck at about 1:30 a.m., rattling Greek islands and the Turkish Aegean coast in a region where seismic activity is common. The dead vacationers were not named.
Turkey also sent a vessel to the island to bring some 200 Turkish tourists home.
Hundreds of revelers were in or near the popular White Corner Club in the old town of Kos when the building partially collapsed.
Greek officials said at least five other people were seriously injured on Kos as tourists and local residents scrambled out of buildings, some even leaping from balconies.
"There was a lot of screaming and crying and hysterics coming from the hotel. It felt like being at a theme park with one of the illusions, an optical illusion where you feel like you're upside down."
Tens of thousands of tourists spent the night outdoors on Kos, many sleeping on sunbeds along beaches as a quake-related sea swell subsided. The quake damaged churches, an old mosque, and the port's 14th century castle, along with old buildings in the town.
In nearby Turkey, the quake caused cracks on walls of some buildings in the resort of Bodrum, flooded the lower floors of sea-front hotels and restaurants and sent moored boats crashing toward the shore.
Boat captain Metin Kestaneci, 40, told the private Dogan news agency that he was asleep on his vessel when the quake hit.
"There was first a noise and then a roar. Before I could ask 'what's happening?' my boat was dragged toward the shore. We found ourselves on the shore," Kestaneci said. "I've never experienced such a thing."
Turkish authorities said some 70 people were treated in hospitals in the resort of Bodrum for minor injuries, mostly sustained during panicked flight from their homes. But damage was light and they expect life will soon return to normal, encouraging tourists to continue their holidays.
Istanbul-based Kandilli earthquake research center said the quake caused a small 'tsunami' with waters sweeping between 10 and 100 meters (yards) in to the coast, recording more than 160 aftershocks.
Several Greek government ministers, as well as rescuers with sniffer dogs and structural engineers traveled to Kos overnight to coordinate the rescue effort. The British Foreign Office warned travelers of the possibility of aftershocks, urging them to follow the advice of the local authorities.
Authorities said there were no reported injuries of refugees and migrants at camps on the island.
A seafront road and parts of the island's main town were flooded for several hours, and the rising seawater even pushed a boat onto the main road and caused several cars to slam into each other. Ferry services were canceled until further inspection, with passengers rerouted to nearby islands.
Greek officials said the quake was 6.5-magnitude and the numerous aftershocks were weaker but still could put at risk the buildings that were already damaged. The epicenter was 6 miles (10 kilometers) south of Bodrum, Turkey, and 10 miles (16 kilometers) east-northeast of Kos with a depth of 6 miles (10 kilometers).
"The damage on the island (of Kos) is not widespread. The airport is working, and the road network and infrastructure are in good shape," Greek government spokesman Dimitris Tzanakopoulos said.
"The damage was at the bar and the old part of the town and we had the very unfortunate deaths of the two people."
The collapse building dated to the 1930s, according to Kos said.
Rescuers were checking for trapped people inside houses across Kos at dozens of villages and other sites, but said the damage was confined to the island's main town.
7/21/17 – O.J. Simpson
LOVELOCK, Nev. (AP) —Barring any last-minute issues, O.J. Simpson will walk out of prison a free man in about three months.
The 70-year-old Simpson on Thursday convinced a Nevada parole board that he deserved parole. He told them the hotel-room heist he pulled nine years ago was an error in judgment he'll never repeat, and he acknowledged repeatedly he never should have done it.
The hearing was broadcast on national television. Afterward, four parole commissioners voted unanimously to release him.
7/21/17-  Sand dune threatens to cover another cottage
MEARS, Mich. (AP) — Sand dunes that make a western Michigan tourist destination so popular are threatening to take over multiple cottages.
The Muskegon Chronicle reports that an 80-foot-tall (24 meters) dune in the Silver Lake area has already moved close and cast a shadow on a landmark cottage along Lake Michigan. The dune is part of nearly 2,000 acres (809 hectares) of sand dunes in the area.
The dune still contains pieces of a separate cottage that it consumed in April.
Cottage owners have teamed up in hopes of halting the dune before it swallows up any more cottages. Financial- and service-based resources are pooled to remove the leading edge of the dune now on one of the owner's property.
Dune expert Alan Arbogast says wind direction contributes to sand dune movements.
7/20/17 – State dropping charges against 186 accused of jobless fraud
DETROIT (AP) — The state of Michigan is dropping charges and arrest warrants against nearly 200 people accused of illegally collecting unemployment benefits.
Gov. Rick Snyder's administration said Thursday it's taking another look at the cases, along with thousands of others. The state admits that many people were wrongly targeted by a computer system.
The state says there are 186 arrest warrants against people in Wayne, Genesee and Macomb counties, all but 10 in Detroit. Those warrants will be canceled.
Wanda Stokes, head of the Talent Investment Agency, says the action is being taken "out of an abundance of caution and in the interest of justice."
She says more than $16 million has been or will be returned to people across Michigan whose tax refunds or wages were wrongly seized.
7/20/17 – 2 to receive awards for exposing Flint water problems
FLINT, Mich. (AP) — Two people who exposed problems from lead-tainted water in Flint have been selected for MIT Media Lab Disobedience awards.
Flint pediatrician Dr. Mona Hanna-Attisha and Virginia Tech University engineering professor Marc Edwards will receive the award Friday in Cambridge, Massachusetts. They will share a $250,000 cash prize.
An individual and two groups also will be honored as finalists.
Organizers say the award highlights effective, responsible, ethical disobedience across disciplines like scientific research, civil rights, freedom of speech and human rights.
Lead began leaching into Flint homes from old pipes after the city began using corrosive water from the Flint River in 2014.
Edwards found Flint's water was corrosive and leaching lead. Hanna-Attisha reported high levels of lead in the blood of children.
Flint has since returned to Detroit's water system.
7/20/17 – USS Gerald R. Ford
NORFOLK, Va. (AP) — The Navy's newest aircraft carrier will officially join the fleet Saturday at a commissioning overseen by President Donald Trump. But four years will likely pass before the ship's first deployment.
The USS Gerald R. Ford still must go through various tests and trials of its cutting-edge technology, including new systems to launch and land fighter jets. A Government Accountability Office report released this month said the Navy could spend another $780 million preparing the $12.9 billion carrier for battle.
Named after the country's 38th president, the ship is the first of the new Ford class of aircraft carrier. The vessel can carry more planes and operate with several hundred fewer sailors. Flying missions are expected to increase by a third.
The commissioning will be held at Naval Station Norfolk.
7/20/17 – More kids are hungry during the summer
-In Michigan, only 11.9% of kids who get free school meals, receive summer meals.
We tend to burn more calories over the summer to keep cool and that increases the need for summer meals for low-income children funded by the government.  So non-profit groups are coming together to raise awareness.   A hotline has been developed where callers can find out where summer meals are being offered for kids & where the closest food pantry & soup kitchens are located.        The info is available at: 1- 866-3-HUNGRY.
7/20/17 – Senator McCain diagnosed with brain cancer
-Arizona Senator John McCain has been diagnosed with an aggressive type of brain tumor called glioblastoma.  The news follows McCain's surgery last Friday to remove a blood clot above his left eye.  The 80-year-old senator and his family are reviewing further treatment, including a combination of chemotherapy and radiation.
The senator and chairman of the Armed Services Committee, had been recovering at his Arizona home.  His absence had forced Majority Leader Mitch McConnell to delay action on health care legislation.
7/20/17 – Tony Perkins in West Michigan
-Tony Perkins, President of the Family Research Council will be speaking at Parkside Bible Church in Holland,14461 James Street, on Friday, July 21 at 7:30 p.m.
He is a special guest speaker for the Grace Gospel Fellowship's annual Family Bible Conference.  He will be sharing on the topic of "Strength from Government" and the public is invited to attend the Friday evening session at no cost.
Tony Perkins is the host of a daily, nationally syndicated radio show, Washington Watch with Tony Perkins.  He frequently appears as a guest on national news programs and talk shows.
7/20/17 – Invasive red swamp crayfish
LANSING, Mich. (AP) — Officials say an invasive crayfish native to the Mississippi River and the Gulf Coast has made its way to Michigan.
The state Department of Natural Resources says multiple numbers of red swamp crayfish turned up recently in a Novi retention pond and in Sunset Lake, in the Kalamazoo County town of Vicksburg.
They are Michigan's first known sightings of live red swamp crayfish, a popular menu item in the South.
Nick Popoff of the DNR says the crayfish dig deep burrows that damage infrastructure such as dams, levees and irrigation systems. They compete with native crayfish for food and habitat.
Popoff says getting rid of them is difficult.
DNR staff will monitor both locations to see how far the crayfish have spread, while using nets and traps to capture them.
7/20/17 – Michigan's unemployment rate falls to 3.8 percent in June
LANSING, Mich. (AP) — Michigan's unemployment rate fell to 3.8 percent during June while the number of people in the workforce continued to decline.
The Michigan Department of Technology, Management & Budget announced Wednesday the June rate compared to a rate of 4.2 percent during May and was a full percentage point lower than the June 2016 rate of 4.8 percent. The national rate in June was 4.4 percent.
The agency says Michigan's workforce shrunk by 29,000 during June. The number of unemployed workers fell by 20,000 and total employment declined by 9,000.
Bureau of Labor Market Information and Strategic Initiatives Director Jason Palmer says the June decline in the unemployment rate reflected a second consecutive month of a reduced labor force after several months of steady workforce growth in 2016 and early 2017.
7/20/17 –GOP targets Endangered Species Act
WASHINGTON (AP) — Congressional Republicans are moving forward with legislation to roll back the Endangered Species Act, amid complaints that the 44-year-old law hinders drilling, logging and other activities.
House and Senate committees were holding simultaneous hearings Wednesday on bills to revise the law and limit lengthy and costly litigation associated with it.
The bills come as a federal court lifted federal protections for gray wolves in Wyoming and the Trump administration is removing protections for grizzly bears in and near Yellowstone National Park.
House Natural Resources Committee Chairman Rob Bishop said the bills would curb excessive litigation and allow officials to focus on actual species conservation.
Rep. Raul Grijalva, the panel's senior Democrat, said the endangered species law "does not need congressional meddling to work better. What it needs is congressional support."
7/20/17 – Woman convicted of murder in parrot case
WHITE CLOUD, Mich. (AP) — A jury has convicted a western Michigan woman of first-degree murder in the shooting death of her husband in a crime apparently witnessed by the man's pet parrot.
The Newaygo County jury deliberated about eight hours before finding 49-year-old Glenna Duram guilty Wednesday of killing 46-year-old Martin Duram. He was shot five times in May 2015. Glenna Duram suffered a head wound in what prosecutors said was a suicide attempt, but survived.
Martin Duram's ex-wife, Christina Keller, has said that after the slaying, the pet parrot, Bud, repeated "don't (expletive) shoot" in Martin Duram's voice. Keller took ownership of the bird after Martin Duram's death.
Duram is due to be sentenced Aug. 28 on the murder and a felony firearm charge.
7/20/17 – Michigan officer fatally shoots suspect during altercation
SAGINAW, Mich. (AP) — Authorities say a Michigan man pulled over on suspicion of drunken driving was shot to death after he attacked two police officers.
State Police Sgt. Duane Zook says 39-year-old Farhad Jabbari of Saginaw was pronounced dead at the scene Wednesday after being shot during the altercation. Zook says one officer suffered an arm wound and was hospitalized. The second officer suffered facial and eye injuries and was treated at a hospital and released.
Zook says the fight began after Jabbari was placed in a police cruiser. He says the arresting officer opened the cruiser's rear door after noticing the suspect's movement was not typical of a person who was handcuffed. That's when Jabbari allegedly attacked.
Saginaw Township Police Chief Don Pussehl says it's unclear who shot the officer or whether the man had a gun.
Zook says Michigan State Police is investigating the shooting.
7/20/17 – Underwater lab helps track Lake Erie water toxins
ANN ARBOR, Mich. (AP) — A robotic underwater laboratory has been deployed in Lake Erie to detect toxins produced by harmful algae that threaten city water supplies.
The project is intended to prevent recurrence of a 2014 tap water contamination crisis that prompted a do-not-drink order for more than 400,000 residents of Toledo, Ohio, and southeastern Michigan.
The device is positioned on the lake bottom, where it can provide about one day's notice if highly toxic water drifts toward the Toledo intake system.
The federal Great Lakes Restoration Initiative paid $375,000 for the lab.
Timothy Davis of the NOAA Great Lakes Environmental Research Laboratory in Ann Arbor says Lake Erie will get two more of the devices next summer.
Data from the three labs will help produce short-term algal bloom forecasts for the area.
7/19/17 – GOP panel presses ahead on budget plan
WASHINGTON (AP) — Republicans are pressing ahead with a budget plan designed to help the party to deliver on a GOP-only effort to overhaul the tax code.
The plan before the House Budget Committee on Wednesday also features promises to cut more than $5 trillion from the budget over the coming decade, though Republicans only appear serious about actually enacting a relatively modest $203 billion deficit cut over the same period.
The importance of the effort has been magnified by the cratering in the Senate of the Trump-backed effort to repeal President Barack Obama's health care law, leaving a rewrite of the tax code as the best chance for Trump to score a major legislative win this year.
7/19/17 – Fishing boat catches fire
LUDINGTON, Mich. (AP) — A recreational fishing boat has sunk in Lake Michigan after catching fire.
The Ludington Daily News reports all five people aboard the 31-foot boat were rescued, and one was treated for smoke inhalation.
A crew on a nearby fishing boat helped the boaters after the fire began Tuesday morning off Ludington State Park. The Coast Guard and local authorities also responded.
The names of the vessel and the occupants were not immediately available.
7/19/17 – Smokestack demolished
MUSKEGON, Mich. (AP) — A 70-year-old smokestack on the site of a former paper mill in western Michigan has been demolished.
The Muskegon Chronicle posted video of the implosion, which left behind rubble and cloud of dust Tuesday morning in Muskegon. The demolition of "Power House Stack No. 1" came amid concerns by city officials that it might collapse if left standing.
Police set up a perimeter around the site to keep onlookers safe from asbestos-laden dust. The newspaper reports officials had determined it was too dangerous to remove asbestos from the smokestack before demolition.
Another smokestack, the 72-year-old "recovery boiler chimney," still stands at the former Sappi Paper Mill site. Crews will remove asbestos paint prior to demolition.
Plans call for the site to be transformed into the Windward Pointe mixed-use development.
7/19/17 – Municipalities must prefund retiree care
LANSING, Mich. (AP) — A task force created by Gov. Rick Snyder says municipalities should prefund the cost to provide health insurance to newly hired employees in retirement.
It's one of four recommendations issued Tuesday by the group, which studied $17 billion in unfunded health care and pension liabilities. The task force failed to find consensus on benefit changes such as capping employers' health costs and moving new hires into 401(k)-only plans.
It says there's no one-size-fits-all approach but recommends implementing a "fiscal stress test" for municipal retirement systems and creating a board to review local finances and help develop corrective actions.
The task force was at odds over the powers of the proposed Municipal Stability Board, settling on a more limited role.
Snyder wants lawmakers to act as early as the fall session.
7/19/17 – Frontier adds flights from Grand Rapids to Orlando, Denver
GRAND RAPIDS, Mich. (AP) — Frontier Airlines is adding flights from Gerald R. Ford International Airport in Grand Rapids to Orlando International Airport beginning in December.
The Denver-based carrier announced the four weekly nonstop flights on Tuesday. It also said it will add service from Grand Rapids to Denver International Airport that is expected to begin next spring.
Frontier said the Grand Rapids flights are among 85 new routes nationwide that it is adding.
Frontier last served the Grand Rapids market in 2013.
7/19/17 – $400,000 for water expenses
FLINT, Mich. (AP) — The Flint campus of the University of Michigan is getting $400,000 from the state for costs related to the city's water crisis.
The money is part of the new budget signed last week by Gov. Rick Snyder.
University spokesman Rick Fitzgerald says the money is partial reimbursement for the school's response to the water emergency. Water drawn from the Flint River caused lead to leach from old pipes, contaminating the city's water system.
Fitzgerald says the Flint campus has spent more than $815,000 since 2015 on a variety of steps to ensure a safe water supply. They include new faucets and fountains, bottled water, inspections and labor.
Fitzgerald says staff and students at the Flint campus volunteered to test blood and provide health information to residents.
7/19/17 – Seminar offers ideas for reusing wood
GRAND RAPIDS, Mich. (AP) — A workshop this week in Grand Rapids will provide information on ways to reuse wood that's removed from city trees during routine maintenance.
The Michigan Department of Natural Resources says the seminar would be especially helpful for arborists, municipal tree care workers and forestry professionals.
It's scheduled for Thursday at 9 a.m. at Blandford School. The cost is $35.
City trees provide numerous benefits. They shade buildings, provide wildlife habitat, clean the air and filter water. But some must be removed because of insect or storm damage.
DNR urban forestry manager Kevin Sayers says many such trees end up in landfills or as mulch. But some could produce high-quality lumber for furniture, paneling or "green" building materials. Finding new uses for the wood can reduce disposal costs.
7/19/17 – Appeals court tosses suit in jobless benefits fraud case
LANSING, Mich. (AP) — The Michigan appeals court has tossed a class-action lawsuit filed by people who were falsely accused of defrauding the unemployment benefits system by an automated computer program.
A panel ruled 3-0 Tuesday that the three plaintiffs waited too long to sue, reversing the state Court of Claims.
The case centers on whether the men were hurt when the Unemployment Insurance Agency incorrectly notified them of the fraud findings or when the state intercepted their tax refunds, garnished wages and forced repayment of unemployment benefits. Judges Michael Gadola, Patrick Meter and Karen Fort Hood said the trial court "did not properly consider when plaintiffs were harmed," and the clock began ticking when they received notice of the fraud determinations.
7/18/17 – Brides Scramble For Dresses And Information After Alfred Angelo Stores Close Abruptly
Days after dozens of Alfred Angelo Bridal stores closed with little or no warning, brides and their loved ones have been struggling to track down dresses they've paid for — and making contingency plans if they can't find them.
Alfred Angelo reportedly closed all of its 61 bridal stores at the end of business last Thursday night as part of its plan to file for bankruptcy, infuriating customers and leaving employees in the lurch. The lawyer handling the case says she has received more than 7,000 emails about it.
Faced with looming wedding dates, brides, their mothers and other members of wedding parties are using Alfred Angelo's Facebook page to discuss how to retrieve dresses they've already paid thousands of dollars to purchase.
Meanwhile other bridal stores are also stepping up to help.
7/18/17 –  Arizona floods
TONTO NATIONAL FOREST, Ariz. (AP) — With nine family members already dead from a flood that roared through an Arizona canyon, rescuers on Tuesday will continue the search for a tenth who was swept away.
Detective David Hornung of the Gila County Sheriff's Office said Monday night that dozens of fresh volunteers from around the state are expected to come help search for 27-year-old Hector Garnica.
Hornung says that while the search team will include cadaver dogs, they still hope to find him alive.
Garnica was in the canyon on Saturday at a swimming hole to celebrate his wife's birthday. She and their three children were among the nine dead.
Five other people were rescued, some of them clinging desperately to trees.
7/18/17 – Family Fare rolling out 'Fast Lane' pick up service at 25 Michigan stores
GRAND RAPIDS, MI (Mlive)– SpartanNash plans to roll out a new pick up service called "Fast Lane" at 25 Family Fare stores across Michigan, the grocer announced Monday, July 17.
The click-and-collect program is now available at the Grandville Family Fare store, at 3960 44th St SW, the first location to offer the service.
SpartanNash operates 87 stores in Michigan, of which 61 are Family Fare stores.
The Byron Township-headquartered company plans to add the service to 50 stores in the company's nine-state footprint in 2018. The grocer operates 151 stores in total.
The next West Michigan stores to join Fast Lane will be announced in the coming weeks, the company said.
"Our click-and-collect program takes our company's digital customer experience to a whole new level," said Ted Adornato, SpartanNash executive vice president of retail operations, in a statement. "The entire Fast Lane experience is tailored to fit the needs of our on-the-go store guests, while providing quality products at an affordable price."
SpartanNash's announcement comes as more grocers are offering pick up or delivery service as online retailer Amazon continues to expand into the grocery segment. Last month, the online retail giant announced plans to acquire organic grocer Whole Foods Market in a deal valued at $13.7 billion.
7/18/17 – Priest awaits sentencing after plea in embezzlement case
CORUNNA, Mich. (AP) — A 70-year-old priest accused of embezzling hundreds of thousands of dollars from a Michigan church is awaiting sentencing after reaching a plea agreement in the case.
The Rev. David Ernest Fisher pleaded guilty last week to embezzlement. He was initially charged with seven counts, but prosecutors agreed to drop other charges after Fisher pleaded to embezzling between $50,000 and $100,000.
Fisher is jailed ahead of sentencing, which is Sept. 22 in Shiawassee County Circuit Court.
Fisher was pastor for 23 years at St. Joseph Catholic Church in Owosso, 90 miles (145 kilometers) northwest of Detroit. Fisher retired in 2015 and moved to Grand Forks, North Dakota. The Catholic Diocese of Lansing has said $450,000 was missing.
Authorities say the church's new pastor noticed figures were off with the parish's finances.
7/18/17 – Jet skiers who plowed into a flock of Canada geese
NORTON SHORES, Mich. (AP) — Michigan conservation officers are looking for two jet skiers who plowed into a flock of Canada geese, killing one and injuring others.
The State Department of Natural Resources released a witness' video Sunday that shows the two people circling around with their watercraft on Mona Lake and then running over a flock of geese.
Officers say at least three geese were injured and one was killed on July 10. They describe one jet ski as purple and the other white and yellow. The drivers are both described as Caucasian and one of them with long hair.
Lt. Gerald Thayer says it's important that "justice is served."
The department says killing geese illegally is a misdemeanor punishable by up to 90 days in jail and fines up to $500.
7/18/17 – Farmer blocked at market
EAST LANSING, Mich. (AP) — A Michigan city is defending a decision to keep an apple grower away from its outdoor market because of his views on gay marriage.
East Lansing urged a judge Monday to reject an injunction that would force the city to bring Stephen Tennes back to the market.
Tennes has said he won't allow gay couples to get married at his Eaton County farm, which is a popular place for weddings. In response, East Lansing didn't invite him to sell fruit this year.
East Lansing says vendors must follow its civil rights ordinance, and views Tennes' stand as discrimination.
7/17/17 – Speech may be a clue to mental decline
A study suggests that changes to your speech may indicate you're developing thinking problems. More pauses, filler words and other verbal changes might be an early sign of mental decline, which can lead to Alzheimer's disease.
Researchers had people describe a picture they were shown in taped sessions two years apart. Those with early-stage mild cognitive impairment slid much faster on certain verbal skills than those who didn't develop thinking problems. It's more than the occasional "um" or trouble recalling names that plagues many people as they age.
If confirmed, the work at the University of Wisconsin in Madison suggests that speech analysis might be a way to help screen people for very early signs of mental decline.
Results were discussed Monday at an Alzheimer's conference in London.
7/17/17 – Flash floods in Arizona
TONTO NATIONAL FOREST, Ariz. (AP) — Adults, teens and children as young as 2 were enjoying a summer afternoon by cooling off in an Arizona creek when the gentle waters turned deadly.
A Saturday storm unleashed 6-foot-high floodwaters, dark with ash from a summer wildfire, onto the unsuspecting family and friends visiting a Tonto National Forest swimming hole. The torrent carried away tree branches and other debris and left a wake of nine bodies.
Rescuers recovered the remains of five children and four adults. Their identities have not been released.
A 13-year-old boy from the same group was still missing Sunday.
Authorities planned to resume the search for the boy Monday using a helicopter as well as search dogs.
The National Weather Service estimated up to 1.5 inches of rain fell over the area in an hour.
7/17/17 – Dropouts in Mackinac race
MACKINAC ISLAND, Mich. (AP) — Strong winds and waves have caused roughly two dozen boats to bow out of the annual 333-mile sailboat race from Chicago to Mackinac Island, Michigan.
Race organizers say 29 boats have exited as of Sunday afternoon. That included Windquest, a decorated vessel owned by Amway heirs Dick and Doug DeVos.
Another boat, the High Priority 2, capsized in the overnight hours of Saturday and Sunday. Race spokeswoman Tracy Gladden says four sailors were rescued by a boat launched from a U.S. Coast Guard cutter.
Infinite Diversion, a 62-footer, was first to finish Sunday morning in the Cruising Division. That division left Chicago on Friday and the Racing Division fleet left Saturday. About 300 boats overall are competing.
First held in 1898, it's the oldest annual freshwater distance race in the world. Winners are determined based on a handicapping system.
7/17/17 – Gas Prices
DEARBORN, Mich. (AP) — AAA Michigan says gas prices statewide have fallen by about 8 cents per gallon in the past week.
The Dearborn-based auto club says late Sunday the average price for self-serve regular unleaded gasoline was about $2.34 per gallon. That's about 2 cents less than at the same point last year.
AAA says the lowest average price was about $2.24 per gallon in the Benton Harbor area. The highest was about $2.40 in the Jackson area. It was the second week in a row that the Benton Harbor area had the lowest price and Jackson had the highest.
The Detroit-area's average was down about 4 cents from a week ago to $2.37 per gallon.
AAA Michigan surveys daily fuel prices at 2,800 gas stations across the state.
___
7/14/17 – Health Care Fraud
WASHINGTON (AP) — U.S. prosecutors have charged more than 400 people with taking part in health care fraud and opioid scams that totaled $1.3 billion in false billing.
Attorney General Jeff Sessions announced the charges Thursday. Officials say those charged include more than 120 people involved in prescribing and distributing narcotics. In prepared remarks, Sessions calls it the "largest health care fraud takedown operation in American history."
Among those charged are six Michigan doctors accused of a scheme to prescribe unnecessary opioids. A Florida rehab facility is alleged to have recruited addicts with gift cards and visits to strip clubs, leading to $58 million in false treatments and tests.
Sessions says nearly 300 health care providers are being suspended or banned from participating in federal health care programs.
7/14/17 – Pres. Trump applauds French military in parade
PARIS (AP) — President Donald Trump is applauding as various French military units march by during the Bastille Day parade.
At one point, Trump saluted a combined group of American Army and Navy troops and Marines taking part in the annual event in Paris.
Trump's brief visit to Paris — he arrived Thursday morning — is intended to celebrate the French day of national pride and commemorate the 100th anniversary of America's entry into World War I.
Trump often boasts of his commitment to bolstering America's military. He watched enthusiastically from the parade stand as the French military showcased its tanks and fighter jets, including many U.S.-made planes.
7/14/17 – Snyder OKs new recreation projects, allows switchblades
LANSING, Mich. (AP) — Gov. Rick Snyder has signed laws authorizing additional outdoor recreation and land acquisition projects in 87 Michigan communities while also lifting a state prohibition against switchblades.
Other legislation enacted Thursday limits local governments' ability to keep buildings from being sold to charter schools and authorizes the sale of a former state Senate office building.
The bills are among 15 signed Thursday, as Snyder continues reviewing a flurry of measures approved before the Republican-led Legislature broke for much of the summer.
Lawmakers say the ban against spring-assistance knives is unnecessary and enforcement was uneven.
Snyder OK'd $47.6 million for 27 land acquisitions and 87 development projects proposed by the Michigan Natural Resources Trust Fund. The fund consists of royalties paid by oil and gas companies for mineral rights.
7/14/17 –  Overdose deaths up last year; most involve opioids
LANSING, Mich. (AP) — State officials say overdose deaths jumped by 18 percent last year in Michigan with the majority of cases involving opioid abuse.
The Michigan Department of Health and Human Services announced Thursday that nearly 1,700 of the 2,335 overdose deaths in 2016 were opioid-related.
There were 1,275 opioid-related deaths in 2015.
Opioids include heroin, prescription opioids, and nonpharmaceutical fentanyl.
The state's Health and Human Services department has launched a media campaign to raise awareness about opioid use, treatment options and proper storage and disposal of prescription drugs.
Earlier this year, Michigan received more than $16 million in Opioid State Targeted Response funds from the Substance Abuse and Mental Health Services Administration. The grant is being used to promote prevention and increase access to treatment by funding state initiatives.
7/14/17 – Audit: Women's prison
LANSING, Mich. (AP) — State auditors have found problems at Michigan's women's prison, saying required searches of inmates, staff and cells weren't conducted.
An audit released Thursday involves the Women's Huron Valley Correctional Facility in Ypsilanti.
Auditors say nearly a quarter of cell searches and prisoner shakedowns weren't done during the weeks examined, and the prison documented 58 cell searches that it didn't conduct. Auditors say not conducting all required searches makes it less likely that contraband will be discovered, compromising the safety of staff and inmates.
The state Corrections Department says it agrees with the findings and will comply. Spokesman Chris Gautz says it's "unacceptable" for employees to not follow procedures and disciplinary action may be taken.
Gautz says auditors flagged the most "material" conditions inside a Michigan prison in a dozen years.
7/14/17 – Michigan to steer new school workers into 401(k)-only plan
LANSING, Mich. (AP) — Gov. Rick Snyder has signed into law a plan to steer more newly hired school employees into a 401(k)-only retirement benefit instead of one with a pension.
Republicans say Thursday's move will prevent future underfunding, while teachers unions worry the measure could ultimately lead to closing the pension system entirely to new hires.
Starting Feb. 1, new school workers will be automatically enrolled in a 401(k)-only plan like what state employees receive. They could opt out and instead pay more of their salary toward a pension than current school workers do, assuming more of the risk of underfunding.
New school employees have qualified for both a pension and a small 401(k)-type plan since 2010.
It's unknown how many new hires will take just the 401(k). Currently, 20 percent do.
7/14/17 – Gymboree and Crazy 8 stores working through bankruptcy
-Children's apparel retailer Gymboree filed for Chapter 11 bankruptcy this summer and plans to close about 350 stores as they work to restructure.
This week the company officials announced that the closing list will include a number of local Gymboree stores and Crazy 8 stores in West Michigan including those at Rivertown Crossings, Woodland Mall and the Lakes Mall in Muskegon.
7/14/17 – Mel Trotter Ministries reaches beyond Grand Rapids
KENT COUNTY – Kent Intermediate School District estimates that 2,098 school age children experienced homelessness last school year.  These districts include 20 public schools and several private and charter schools in Kent County.
The majority of the services to help struggling families connect to resources are concentrated in downtown Grand Rapids.
Mel Trotter Ministries was invited to form partnerships with organizations in rural areas to address the crisis together.  The outreach advocate connects individuals and families in crisis with resources to help them overcome barriers such as a lack of housing, finances, transportation, domestic violence and other issues.
Last summer, 191 families were on the waiting list to get into emergency shelter in Kent County.
7/13/17 – Trump honors US World War II veterans in Paris
PARIS (AP) — President Donald Trump is honoring American World War II veterans during a ceremony at the U.S. Embassy in Paris.
The president is noting in a video clip posted to his Twitter account that the bonds between the U.S. and France were "forged in the fires of war."
Trump was joined at the outdoor event by three American veterans of the D-Day landings in Normandy in June 1944. The president is calling them "real heroes" who "fought for freedom in its hour of need."
Trump is meeting later this afternoon with French President Emmanuel Macron and holding a joint news conference.
7/13/17 – McDonald's super-sized order
ROMEOVILLE, Ill. (AP) — McDonald's is trying to reverse its fading popularity in the United States by catching up to a landscape that has evolved around it.
The supersized efforts include expanding delivery, digital ordering kiosks in restaurants, and rolling out an app that saves precious seconds in ordering times. CEO Steve Easterbrook says the definition of convenience has changed, and that the company hasn't modernized.
But the company that helped define fast-food is trying to better fit into changing American lifestyles in an increasingly crowded marketplace, with many competitors chasing similar efforts. For the third year in a row, the number of McDonald's locations in the U.S. is set to shrink. And at established U.S. locations, the frequency of customer visits has declined for four straight years.
7/13/17 – Deal to expand GI education bill
WASHINGTON (AP) — Congressional Republicans and Democrats have reached initial agreement on the biggest expansion of college aid for military veterans in a decade. It would remove a 15-year time limit to tap into benefits and boost money for thousands in the National Guard and Reserve.
The deal being announced Thursday is a sweeping effort to fill gaps in the post-9/11 GI Bill amid a rapidly changing job market. It builds on legislation passed in 2008 that guaranteed a full-ride scholarship to any in-state public university, or the equivalent payout for a private school. Veterans would get additional payments for completing science and engineering courses.
House Majority Leader Kevin McCarthy said the House will act this month on the bill, calling it the "first phase to get the whole VA system working again."
7/13/17 – Police body camera law
LANSING, Mich. (AP) — Beginning in January, Michigan will have rules in place for the disclosure and retention of audio or video recordings from body cameras worn by police officers.
Legislation signed by Gov. Rick Snyder Wednesday exempts the recordings from public-records request under certain circumstances, including if the recordings were made in a "private place."
Recordings also will be kept private during ongoing criminal or internal investigations but only for listed reasons such as public disclosure interfering with law enforcement proceedings or invading personal privacy.
Body camera recordings retained as part of civil lawsuits will not be considered public records.
The law also requires law enforcement agencies that use body-worn cameras to develop a written policy regarding their use by officers.
7/13/17 – Events mark 104th anniversary of President Ford's birth
GRAND RAPIDS, Mich. (AP) — Events marking the 104th anniversary of President Gerald Ford's birth are planned in western Michigan.
The Gerald R. Ford Presidential Foundation hosts a lecture Thursday and a wreath-laying tribute Friday in Grand Rapids.
The lecture, "Why Trade Matters," will be delivered in the Gerald R. Ford Presidential Museum auditorium by Carla Hills. She was Ford's Housing and Urban Development secretary and later a trade representative.
The wreath-laying will be conducted at Ford's tomb.
The museum also will hold a community event July 22 marking the commissioning of the USS Gerald R. Ford aircraft carrier. The commissioning ceremony, live from Virginia, will be shown inside and outside the facility.
Ford, who died in 2006, was a Grand Rapids congressman before becoming vice president and then president following Richard Nixon's 1974 resignation.
7/13/17 – Michigan OKs tax breaks for firms adding jobs
LANSING, Mich. (AP) — Qualified companies that create hundreds or thousands of Michigan jobs would receive state tax incentives under bills approved by lawmakers.
The votes Wednesday come six years after Gov. Rick Snyder and fellow Republicans ended such breaks in favor of a scaled-back economic development program.
Advocates say the new incentives are structured better and will help Michigan compete with other states to land new good-paying jobs. Critics call the Snyder-backed legislation "crony capitalism" and say it comes at the expense of individuals who also deserve a tax break.
Snyder has pushed for passage of the "Good Jobs" program this summer, as Michigan tries to persuade Taiwanese electronics contractor Foxconn to build a 5,000-employee display panel factory in the state.
7/12/17 – 10th-inning homer gives AL 2-1 All-Star win
MIAMI (AP) — A new-look All-Star Game ended with an old-time score.
Robinson Cano homered off Cubs closer Wade Davis leading off the 10th inning and the American League beat the National League 2-1 Tuesday night in an All-Star Game dominated by this era's flame-throwers, rather than its standout sluggers.
Craig Kimbrel wiggled out of a jam in the ninth and right fielder Justin Upton made a lunging catch in the 10th to help the AL win its fifth in a row. And for the first time since 1964, the rivalry is all even — 43 wins apiece with two ties, and each side has scored exactly 361 runs.
Miguel Sano put the AL ahead in the fifth with a bloop RBI single off Alex Wood. Yadier Molina tied it in the sixth with a home run against Ervin Santana.
Molina had just entered behind the plate in the top half and snapped off an All-Star first — Nelson Cruz pulled a phone out of his uniform pants and asked the catcher to snap a photo of him with umpire Joe West.
Davis wasn't with the Cubs last fall when they won the World Series for the first time in 108 years. He was acquired in a trade from Kansas City to fortify the bullpen, and was the only Cubs player in this showcase. Chicago has struggled this season, going into the break at 43-45.
Cano, the game's MVP, sent a hanging curve off the back wall of the right-field bullpen, then blew a bubble with his gum when rounding the bases.
Cano's homer came exactly 50 years after the previous All-Star Game to end 2-1 in extra innings, when Tony Perez hit a tiebreaking 15th-inning homer off Catfish Hunter in the NL's 2-1 win at Anaheim, California. Perez, now a Marlins executive, was among eight Latin-born Hall of Famers who threw out ceremonial first pitches.
7/12/17 – Massive iceberg has broken off in Antarctica
LONDON (AP) — Scientists say a vast iceberg has broken off from a key floating ice shelf in Antarctica.
Scientists at the University of Swansea in Britain said Wednesday the iceberg broke off from the Larsen C ice shelf. The iceberg, which is likely to be named A68, is described weighing 1 trillion tonnes (1.12 trillion U.S. tons) — or having twice the volume of Lake Erie.
The process, known as calving, occurred in the last few days. Researchers are watching closely to see whether climate change is affecting the phenomenon.
Adrian Luckman of Swansea University says the event has been anticipated for months and that researchers will continue to monitor "the fate of this huge iceberg."
7/12/17 – Church Funds-Theft
ST. JOSEPH, Mich. (AP) — A church treasurer in southwestern Michigan has been sentenced to 30 days in jail after more than $40,000 in church funds was reported missing.
The Herald-Palladium of St. Joseph reports  34-year-old Cecily Cogswell-Finehout of Benton Harbor also was ordered last month to pay $42,055 in restitution for embezzling from the First Congregational United Church of Christ in Coloma, where she was treasurer for two years.
Some checks from church members were cashed but no records kept that they were received. Cogswell-Finehout told authorities she had been writing unauthorized checks to herself from the church's bank account. She says she used the money to help pay her bills.
Authorities say the embezzlement took place between March 2015 and January 2017. She'll also be on probation for five years.
___
7/12/17 – Governors Meeting
PROVIDENCE, R.I. (AP) — The nation's governors are gathering this week amid great uncertainties for their states.
Proposed changes to the nation's existing health care law will be front and center as Republican leaders in the U.S. Senate seek ways to salvage their overhaul effort.
Governors from both parties have spoken out against elements of the most recent bill, which could have enormous consequences for the states. The National Governors Association has called on the Senate to give governors a say in shaping any reforms.
Their summer meeting begins Thursday in Rhode Island and will include an address by Vice President Mike Pence. Governors from over 30 states and the territories of Puerto Rico and the U.S. Virgin Islands have said they will attend.
Other topics will likely include Medicaid funding and climate change.
7/12/17 – Michigan State study of electric fish
EAST LANSING, Mich. (AP) — Michigan State University researchers have received a $1.5 million grant to study the genetics of electric fish.
The fish can generate electric fields in the water outside their bodies.
Scientists have long used them for neurological studies. More recently, they've developed information about the fishes' genetic codes that could make them helpful models for a broader range of medical research, just as mice, zebrafish and fruit flies are used.
Biologist Jason Gallant says he's trying to kick-start programs for investigating the connection between genes encoded in the DNA of electric fish and the physical expression of traits encoded by those genes.
He says developing genetic tools for monitoring and manipulating gene activity in electric fish would enable their use to address fundamental questions of biology.
7/12/17 – US judge halts Iraqis' deportation until court review
DETROIT (AP) — A federal judge has halted the deportation of 1,400 Iraqi nationals, many of them Christians, while the orders to remove them from the U.S. are reviewed by the courts.
U.S. District Judge Mark Goldsmith issued a 24-page opinion Tuesday asserting jurisdiction in the case over the objection of the Justice Department. He scheduled a Wednesday hearing to discuss matters in the case.
Goldsmith earlier blocked the deportations while he considered whether he had jurisdiction over the case. The Justice Department insists a U.S. District Court judge doesn't have jurisdiction in the immigration matter.
Many of the Iraqis, including 114 rounded up in the Detroit area last month, fear torture or death if returned to Iraq. The government says they face deportation because they committed crimes in the U.S.
7/11/17 – US soldier arrested after pledging loyalty to Islamic State
HONOLULU (AP) — An active duty U.S. soldier is in custody on terrorism charges after authorities say he pledged allegiance to the Islamic State group and said he wanted to "kill a bunch of people."
The FBI arrested Sgt. 1st Class Ikaika  Kang in a suburb of Honolulu over the weekend after a yearlong investigation.
Kang made an initial appearance in court Monday.
A 26-page affidavit from an FBI Special Agent filed in court Monday detailed how Kang thought he was dealing with people working for Islamic State but who were actually undercover agents.
Kang's defense attorney says it appears his 34-year-old client may suffer from service-related mental health issues of which the government was aware but neglected to treat. Lawyer Birney Bervar declined to elaborate.
7/11/17 – Military plane crash
ITTA BENA, Miss. (AP) — U.S. Sen. Thom Tillis says the KC-130 that crashed in Mississippi and killed 16 people was from the Marine Corps Air Station Cherry Point, North Carolina.
Tillis, who represents North Carolina, said in a statement Tuesday morning that he and his wife are extending their deepest condolences to the families of the Marines who were killed, as well as to the Cherry Point station and the community of Havelock.
Tillis said the crash is a reminder of the dangers that military personnel face even on training missions.
The North Carolina senator is the chairman of the Senate Armed Services Subcommittee on Personnel.
The refueling aircraft crashed Monday afternoon in a soybean field in rural Mississippi, killing at least 16 people aboard.
No other details were immediately available on the crew members and where they lived.
7/11/17 – New venue for  ArtPrize
(Grand Rapids) – ArtPrize 9 will add another new venue this fall and it won't be downtown Grand Rapids.  The Gerald R. Ford International Airport will host some art entries this fall.  They will welcome artists and visitors who plan to use the airport but they are also hoping others will drive over and participate.  This year's ArtPrize will take place from Sept. 20 – Oct. 8, 2017.
7/11/17 – Events to honor 2 bailiffs
ST. JOSEPH, Mich. (AP) — A memorial walk and candlelight vigil are planned to honor two bailiffs who were killed last year during an inmate's escape attempt from a southwestern Michigan courthouse.
The events honoring Ronald Kienzle and Joseph Zangaro are Tuesday night. Participants will walk from the Berrien County courthouse to the Berrien County Law Enforcement Memorial.
Larry Gordon of Coloma Township was arrested in April 2016 and was accused of holding a 17-year-old girl hostage for two weeks and giving her methamphetamines in exchange for sex.
Authorities say the 44-year-old was handcuffed July 11, 2016, when he disarmed and wounded one deputy at the courthouse, then shot the two bailiffs before being fatally shot by other bailiffs.
Kienzle and Zangaro were honored in May at a national law enforcement memorial service.
7/11/17 – Indiana girl dies after being pulled from water in Michigan
GALIEN TOWNSHIP, Mich. (AP) — Authorities say a 7-year-old Indiana girl has died after being pulled from a swimming hole in rural southwestern Michigan.
The Berrien County sheriff's department says Sadie Geigler of Michigan City was taken Monday night to a hospital, where she was pronounced dead.
Rescuers had responded to a report of a drowning at a rural property in Galien Township, which is located near the Michigan-Indiana state line. Authorities say two other girls were swimming with her and tried unsuccessfully to help her. They weren't injured.
The death is under investigation by the sheriff's department.
7/11/17 – Free Slurpee
IRVING, Texas (AP) — 7-Eleven stores across the country are giving away free Slurpee drinks to celebrate the convenience store chain's 90th birthday.
This marks the 16th straight year 7-Eleven has given out its iconic frozen drink on July 11th or 7/11. The company expects to hand out 9 million free small Slurpees during the promotion that runs from 11 a.m. to 7 p.m. local time.
7-Eleven was launched in 1927, and the Slurpee was first introduced in 1966. The company says it has sold 7.4 billion Slurpees since its introduction.
7/10/17 – Storm cleanup continues
-Consumers Energy says there are still several hundred people in West Michigan without power following last weeks storm.  Most of those are in Ottawa County.  Crews from other states have home to help.  The power company says over 152-thousand of their customers lost power following the storm that moved through early Friday morning. Service should be restored by today.
Tree removal services have also been extra busy and the Better Business Bureau warns of those who may try to scam you.  Make sure you ask for their business information and then check for reviews.
Over the weekend some waste drop off sites extended their hours so residents could haul branches and yard waste.
7/10/17 – Gas Prices
DEARBORN, Mich. (AP) — AAA Michigan says gas prices statewide have risen by about 13 cents per gallon in the past week.
The Dearborn-based auto club says late Sunday the average price for self-serve regular unleaded gasoline was about $2.42 per gallon. That's about 14 cents more than at the same point last year.
AAA says the lowest average price was about $2.38 per gallon in the Benton Harbor area. The highest was about $2.48 in the Jackson area.
The Detroit-area's average was up about 8 cents per gallon from a week ago to $2.42 per gallon.
AAA Michigan surveys daily fuel prices at 2,800 gas stations across the state.
7/10/17 – Western Wildfires
OROVILLE, Calif. (AP) — Two major wildfires in California have forced nearly 8,000 people out of their homes.
About 4,000 people evacuated and another 7,400 were told to prepare to leave their homes as fire swept through grassy foothills in the Sierra Nevada, about 60 miles north of Sacramento. In Southern California, at least 3,500 people evacuated as two fires exploded in size at separate ends of Santa Barbara County and a third one threatened homes near a town in San Luis Obispo County.
ELSEWHERE IN THE WEST
Firefighters have been able to build containment lines around about half the wildfire that forced the evacuation of hundreds of people near Breckenridge, Colorado.
BRITISH COLUMBIA
The Canadian province's three biggest fires, which have grown in size to range from 9 to 19 square miles (23 to 49 square kilometers), have forced thousands of people to flee.
7/10/17 – Register for August election
LANSING, Mich. (AP) — Michigan residents have until Monday to register to vote in next month's election, which will be the first to feature the state's new election equipment.
Not all Michigan communities have elections Aug. 8, but many have issues on the ballot. Voters in Detroit will cast ballots in a mayoral primary.
Michigan Secretary of State Ruth Johnson says in a statement that people in 63 communities will see new ballot counting machines, but voters will still be marking a paper ballot. The communities in 11 counties will use new optical-scan voting systems.
Additional communities will get the machines for November's election. By August 2018, all cities and townships statewide will have the new equipment.
___
Online:
http://www.michigan.gov/elections
http://www.michigan.gov/vote
7/10/17 – Aquinas College plans $3.1M educational center in Ireland
GRAND RAPIDS, Mich. (AP) — A Catholic, liberal arts college in Grand Rapids is planning a $3.1 million educational center for its study abroad program in Ireland.
MLive reports that students attending Aquinas College's four-month program are expected to have access to the International Residential Education Center in the village of Tullycross in the fall of 2019.
The privately-funded project will include a newly built education hub with a 50-seat auditorium, library, group study rooms, video conferencing facilities and meeting rooms. The center will also have nine renovated iconic thatched cottages to accommodate up to 40 students and faculty.
Ireland-based community development organization Connemara West is leading the project.
Aquinas College has sent students to study abroad in Ireland for nearly 45 years.
7/10/17 – Court nixes big drug bust
ST. JOSEPH, Mich. (AP) — The Michigan appeals court is throwing a flag at the seizure of 15 pounds of marijuana in southwestern Michigan.
The court says the marijuana can't be used to prosecute a Florida man. The court says detaining Kevin Kavanaugh while state police waited for a drug-sniffing dog violated his rights.
The appeals court says it's applying a legal precedent by the U.S. Supreme Court and throwing out Kavanaugh's conviction.
His car was stopped on Interstate 196 in Berrien County in 2014. The appeals court says the traffic stop should have ended when Trooper Michael Daniels said he only would give a warning for Kavanaugh's driving violations.
The trooper called for a police dog when Kavanaugh declined to allow a search of the trunk.
The 3-0 decision was released Friday.
7/10/17 – Divers recover teen's body
WATERFORD TOWNSHIP, Mich. (AP) — A 15-year-old Detroit-area boy has apparently drowned while swimming in Cass Lake in Waterford Township.
The Oakland County sheriff's office says sonar devices helped locate Mohammad Wutwut's body early Sunday morning in nine feet of water about 300 yards from shore.
The body was recovered by divers from heavy bottom growth and weeds in the lake, northwest of Detroit.
Sheriff's deputies say the teen was with friends Saturday afternoon and was having difficulty swimming.
Members of the sheriff's office dive team arrived at the lake about 15 minutes after authorities received a 911 call for help, but were not immediately able to find the teen.
An autopsy is scheduled Monday morning.
7/7/17 – Storm cause damage in West MI overnight
GRAND RAPIDS, Mich. (AP) — Thunderstorms packing winds exceeding 60 mph caused damage across Michigan, knocking out power to tens of thousands of customers.
Trees and power lines were knocked down by the storms, which started Thursday night and continued Friday morning. Heavy rain and hail are reported in places. Consumers Energy says more than 130,000 homes and businesses it serves lost power.
The utility says restoration efforts are taking place and will likely continue through the weekend. It says the northeast and western portions of the state were hit hard.
The National Weather Service says winds up to 65 mph were reported in the Grand Rapids area. Some trees and large tree limbs were knocked down in suburban Detroit. DTE Energy reported scattered power outages in the Detroit area on Friday morning.
7/6/17 – Earthquake in Montana
LINCOLN, Mont. (AP) — An earthquake strong enough to rouse sleeping residents more than 30 miles (48 kilometers) from its epicenter struck western Montana early Thursday.
The U.S. Geological Survey says a magnitude 5.8 earthquake hit just after midnight about 6 miles (9.7 kilometers) southeast of Lincoln.
A magnitude 4.5 quake rattled the same general area about a half-hour later.
The Independent Record reports that people felt the magnitude 5.8 earthquake as far away as Bozeman, Idaho, and Great Falls.
A 76-year-old resident of Helena, which is about 34 miles away from the quake's epicenter, said it was the strongest seismic activity that he had ever felt.
Ray Anderson said his wife told him the temblor woke up the dogs.
There were no immediate reports of injuries or damages.
7/6/17 – President Trump in Poland
(AP) – President Donald Trump says that he is eager to expand U.S. partnerships with Poland, especially when it comes to exporting energy.  President Trump delivered a speech in Warsaw, Poland and said he wants to make sure that the country and its neighbors are "never again held hostage" to a single supplier of energy.
President Trump gets ready for the Group of 20 summit in Germany.  He also  is planning a meeting with Russian President Vladimir Putin.
7/6/17 – Hundreds of houses remain evacuated near ski resort
BRECKENRIDGE, Colo. (AP) — Evacuation orders for hundreds of homes remain in place as a wildfire rages near Colorado's Breckenridge Ski Resort.
The fire, one of several burning across the West, was reported by a mountain biker late Wednesday morning and is consuming beetle-killed trees in the White River National Forest about 4 miles (6.4 kilometers) from the resort.
It had scorched about 80 acres (32.4 hectares) and forced the evacuation of 463 homes near the resort.
The fire has not burned any structures and died down as temperatures cooled Wednesday night. Evacuation orders were expected to remain in place until midday Thursday.
Several other fires dot the West, including one that was burning near a nuclear facility in Washington state and another in Wyoming that forced the evacuation of a campground.
7/6/17 – Rep. Scalise readmitted to intensive care
WASHINGTON (AP) — The Washington hospital where House Majority Whip Steve Scalise is recuperating from a gunshot wound says he has been readmitted to the intensive care unit.
MedStar Washington Hospital Center says the Louisiana congressman is back in intensive care because of new concerns for infection. Scalise was in serious condition Wednesday night.
Scalise and four other people were injured last month when a gunman opened fire on a Republican baseball practice in nearby Alexandria, Virginia. U.S. Capitol Police and other officers returned fire and killed the gunman.
The congressman was struck in the hip and the bullet tore into blood vessels, bones and internal organs. He has undergone several surgeries and had been upgraded to fair condition.
7/6/17 – Southwestern Michigan College expansion
DOWAGIAC, Mich. (AP) — A community college in southwestern Michigan is expanding its nursing and health education building in an attempt to combat a growing shortage of nurses that seems particularly acute in the area.
The South Bend Tribune reports that Southwestern Michigan College has launched a $9.6 million initiative to more than double the size of the nearly 50-year-old building. Work is expected to begin this summer to update the building with the latest health instruction technology.
The expansion will allow the two-year college to increase its nursing and health education enrollment capacity by about 40 percent.
The Bureau of Labor Statistics projects 19 percent job growth for registered nurses by 2022, resulting in over 1 million job openings.
The building is expected to open for classes in the fall of 2018.
7/6/17 – Public meetings begin on underwater oil pipeline options
HOLT, Mich. (AP) — Public meetings are beginning on a report listing alternatives to pipelines carrying oil beneath the waterway where Lakes Huron and Michigan meet.
The analysis by Dynamic Risk Assessment Systems Inc. was released last week. It presented six choices for dealing with Enbridge Inc.'s Line 5 in the Straits of Mackinac. The pipeline runs from Wisconsin through Michigan's Upper Peninsula before dividing into two lines on the lake bottom.
Environmental groups want the 64-year-old line decommissioned, saying it's unsafe. Enbridge says it's in good condition.
Among options in the report are rerouting the line, installing new pipes in tunnels or trenches and making no changes.
The first meeting is Thursday at Holt High School in the town of Holt.
It begins at 5 p.m. EDT and will be livestreamed at http://mipetroleumpipelines.com
7/6/17 – Kalamazoo County approves new identification card program
KALAMAZOO, Mich. (AP) — Kalamazoo County has decided to create an identification card program for residents who lack documents needed to get a state ID.
The Kalamazoo Gazette reports the county Board of Commissioners' 6-5 vote Wednesday was split along party lines, but the Democratic majority approved a resolution creating the program.
The resolution authorizes an initial budget of $60,000 to begin the program in January. It also creates an advisory board that would report to the Board of Commissioners.
The program will ensure an estimated 27,000 residents without a state-issued ID still have access to government and commercial services. Residents would be required to prove their residency status with several documents. However, state and federal programs may not recognize the ID.
7/6/17 – Canadian man indicted in Flint airport stabbing
FLINT, Mich. (AP) — A Canadian man repeated the Arabic phrase "Allahu akbar" prior to being arraigned for a knife attack on a police officer at an international airport in Flint.
The Flint Journal reports that Amor Ftouhi  repeated "God is great" in Arabic several times Wednesday in federal court in Flint.
"Allahu akbar" also was yelled when Lt. Jeff Neville was stabbed June 21 at the airport, northwest of Detroit.
Ftouhi was indicted Wednesday on charges of committing an act of violence at an international airport and interfering with airport security.
The native of Tunisia lived in Quebec. The stabbing occurred five days after Ftouhi legally entered the U.S.
Neville has been released from a hospital and on Tuesday took part in a Flint-area Independence Day parade.
7/5/17 – Lake Death
DOWAGIAC, Mich. (AP) — Authorities say a man has died after being thrown from a personal watercraft and hit by the vehicle at a lake in southwestern Michigan.
The crash happened Tuesday at Magician Lake in Cass County. The sheriff's department says 28-year-old Derek Jackson of Gobles hit a wave and was thrown from the watercraft. He was taken to a hospital in South Bend, Indiana, where he was pronounced dead.
The St. Joseph County, Indiana, coroner's office determined that Jackson drowned. The Cass County sheriff's department says the crash is under investigation.
7/5/17 – Effort to make Legislature part-time
LANSING, Mich. (AP) — Lt. Gov. Brian Calley is starting a new effort to make Michigan's Legislature part-time.
The Detroit News reports Calley's Clean Michigan Committee announced Monday it submitted a new petition with revised language to the Secretary of State.
The new petition would generally require lawmakers to finish the regular legislative session by April 15 each year. The previous version sought to limit the regular session to 90 consecutive days.
In a statement, Calley says his group has learned about legal strategy opponents plan to use try to defeat the effort. The Portland Republican says the group decided "to take every step to ensure voters have their say on this important reform."
The Clean Michigan Committee had struggled to get the Board of State Canvassers to approve the original petition language.
7/5/17 – North Korea Missile Launch
WASHINGTON (AP) — Tensions with North Korea are on the rise. This, after the United States concluded that North Korea's latest missile launch was indeed an intercontinental ballistic missile, the kind capable of reaching the U.S.
Secretary of State Rex Tillerson called the development a "new escalation of the threat" to the U.S. The United Nations Security Council is to hold an emergency session on Wednesday afternoon.
Previously, North Korea had demonstrated missiles of short and medium range but never one able to get to the United States.
In a show of force directly responding to North Korea's provocation, U.S. and South Korean soldiers fired "deep strike" missiles into South Korean territorial waters on Tuesday.
U.S. military officials say that exercise was a show of U.S.-South Korean solidarity.
7/5/17 – Vice-President in Grand Rapids
-Vice-President Mike Pence made his way to the Grand Rapids area Tuesday to take part in the 4th of July parade in Grandville.  He landed at the Ford International Airport around 10:30 a.m., walked in the parade down Wilson and then headed back to Washington D.C. to take in the fireworks show.
U.S. Congressman Bill Huizenga from West Michigan snapped a picture with himself, Vice President Pence and Governor Rick Snyder, as they and family members walked during the parade.  Grandville had to arrange extra security for the event and a large crowd turned out for the parade.
7/4/17 – Police clear Grand Haven State Park beach
-Police evacuated the beach at Grand Haven State Park Monday night.  Some 300 people were involved and police reported  8 to 10 fights that broke out.  In an effort to control the large crowd, police were forced to shut down the park and it was cleared out around 10 PM.
7/4/17 – No personal data
LANSING, Mich. (AP) — Michigan's secretary of state says she will comply with some requests for voter information from President Donald Trump's voting commission, but personal data won't be released.
Ruth Johnson posted a response on Facebook on Monday, five days after the commission said it was asking states for information, including partial Social Security numbers and dates of birth.
Birth years are fair game, but Johnson says Michigan law puts a shield on Social Security numbers and driver's license numbers. She says some basic voter information has been public for decades, including registrations and election participation history.
Trump's national commission was formed to investigate allegations of U.S. election fraud. Michigan found that at least 31 people voted twice last fall, although their names haven't been released.
7/4/17 – Woman dies after jumping into Gun Lake
ORANGEVILLE, Mich. (AP) — Authorities say a woman has died after jumping into a western Michigan lake to help her husband following a collision between a boat and a personal watercraft.
The Barry County Sheriff's Office says 54-year-old Melanie Cybulski of Hastings died Sunday after being found floating on her back and not breathing following the crash a day earlier on Gun Lake.
Sgt. Julie Jones says 54-year-old boater Eric Cybulski jumped into the water to help 18-year-old Jacob Baker of Grand Rapids after the teen was floating face-down in the lake following the collision. He and others held the teen's head out of water but he began to tire, and his wife jumped in to help him. Neither Cybulski was wearing a life jacket.
Baker and Eric Cybulski also were treated at hospitals.
7/4/17 – US marks Independence Day
NEW YORK (AP) — Americans are celebrating their country's birthday with big-time fireworks, small-town parades and the quirky spectacle of competitive hot dog eating.
In New York, throngs are expected to watch the annual Macy's fireworks blowout and the Nathan's Famous frankfurter-chomping contest on Coney Island on July Fourth.
In Washington, President Donald Trump is observing his first Independence Day in office by hosting a White House picnic for military families, followed by a fireworks viewing event for military families and staffers.
In Boston, one of 14 original copies of the Declaration of Independence will be displayed at a museum, and hundreds of thousands of people are expected at the city's fireworks show.
Meanwhile, more than 15,000 new citizens will be sworn in during more than 65 Independence Day-themed naturalization ceremonies across the country.
7/4/17 – North Korea  ICB missile
SEOUL, South Korea (AP) — South Korea's military says it is analyzing with the United States whether North Korea really has test-fired an intercontinental ballistic missile.
Cho Han Gyu, director of operations at South Korea's Joint Chiefs of Staff, told a televised briefing that South Korean and U.S. intelligence authorities are determining whether a missile launched Tuesday has ICBM capability, as North Korea claims.
The launch was the latest in a series of tests by North Korea as it works to develop a nuclear-tipped missile that could reach the United States.
Cho said the missile demonstrated an improved range over an intermediate-range missile that North Korea tested on May 14.
President Donald Trump is criticizing North Korean leader Kim Jong Un after that country's latest missile launch, asking, "Does this guy have anything better to do with his life?"
Trump says on Twitter that it's "Hard to believe that South Korea … and Japan will put up with this much longer."
And he urges North Korea's biggest ally, China, to "put a heavy move on North Korea and end this nonsense once and for all!"
South Korean officials said early Tuesday that North Korea had launched another ballistic missile toward Japan, part of a string of recent test-firings.
The Defense Department says it is working to confirm the initial reporting.
Shortly before Trump's tweets, the White House said he had been briefed on the South Korean report.
Independence Day Fireworks and Parades
Ada
10am Children's Parade (staging at Headly St and Ada Drive )
Main Parade will start off immediately following
Fireworks – Dusk  (Ada Christian School
Allegan (JULY 3)
5:30pm
Parade starts in the downtown area
Allendale
10am
Parade starts at Lot D3 on North Campus Drive
Battle Creek
Fireworks at W.K. Kellogg Airport at dusk
Grand Haven
9pm
Reading of Declaration of Independence, Musical Fountain, Fireworks to follow program
East Grand Rapids
11am
Parade starts at Wealthy and Sherman
Fireworks at Reeds Lake at dusk
Grand Rapids
Hollyhock Lane Parade begins at 8 a.m at Calvin and Alexander streets
City parade begins at 5:00pm at Lyon and Ottawa Avenue
Grandville
11am
Parade starts at Wilson near 44rd Street
Fireworks at Grandville Middle School at dusk
Holland
Fireworks at Holland State Park at dusk and Kollen Park at 2pm
Kalamazoo (JULY 3)
Fireworks at Kalamazoo Speedway following 7pm races
Kentwood
9:30am
Parade starts at Crestwood Middle School
Muskegon
Fireworks at Heritage Landing at dusk
South Haven
11am
Parade starts at South Haven High School
July 3rd fireworks at dusk off the North Pier. Viewing from Riverfront Park, North & South Beaches.
7/3/17 – Motorcyclists killed in crash
HUDSONVILLE, MI(Mlive) – Police identified Joshua Ross, 27, of Kentwood, as the motorcyclist killed Saturday, July 1, in a crash.
The crash happened around 5 p.m. on Corporate Grove Drive and 32nd Street.
Witnesses told police that the motorcyclist, riding west on 32nd Street, was traveling "at an extremely high rate of speed" when he lost control of the motorcycle and crashed, Ottawa County sheriff's deputies said.
Ross was taken to Spectrum Health Butterworth Hospital where he died.
He was not wearing a helmet, police said.
7/3/17 – Train cars derail in Washington state
STEILACOOM, Wash. (AP) — Authorities say several passengers suffered minor injuries after parts of an Amtrak passenger train derailed in Washington state.
Amtrak and the Pierce County Sheriff's Office says the locomotive and the baggage car of the Amtrak Cascades train derailed around 2:30 p.m. near the town of Steilacoom. The train runs between Vancouver, Canada, and Eugene-Springfield, Oregon.
The train, which was carrying 267 passengers, derailed near the Chambers Bay golf course, which was the site of the 2015 U.S. Open.
Amtrak says all passengers were evacuated and provided with alternate transportation.
The cause of the derailment is under investigation.
7/3/17 – Michigan State road trip
EAST LANSING, Mich. (AP) — Representatives of Michigan State University are embarking on a road trip this month to promote research, education and innovation linked to the East Lansing school.
The three-week, seven-community tour dubbed "The Great State Road Trip" kicks off July 17. It aims to highlight the work of faculty, staff and alumni across Michigan.
Stops include East Lansing to showcase rare isotopes and biomedical research, Detroit for community medicine and composite materials, Flint for public health and Hammond Bay for sea lamprey management and Great Lakes health.
Other destinations are Chatham for agriculture and farming, Holland for renewable energy storage and Traverse City for media, visual and performing arts.
7/3/17 –  Lake Michigan beach ownership
INDIANAPOLIS (AP) — The Indiana Supreme Court will decide who owns the land immediately adjacent to Lake Michigan.
The (Northwest Indiana) Times reports that Don and Bobbie Gunderson claim their land on Lake Michigan extends to the water's edge, meaning no one can access the beach by their house without permission.
The state says it owns the land in a trust for all residents up to the "ordinary high-water mark."
Indiana Solicitor General Thomas Fisher says the state was granted the land at statehood in 1816. He says the state must control beach erosion, which it can't do effectively if nearby homeowners are allowed to claim the beach as their own.
Justices will receive written briefs and likely hear oral arguments later this year before issuing a decision, likely in 2018.
7/3/17 – Judge extends suspension of Michigan aid to private schools
LANSING, Mich. (AP) — A judge has extended a freeze on $2.5 million in state aid for Michigan private schools at least until a court hearing Wednesday.
Opponents are challenging the appropriation to private schools for fire drills, inspections and other state requirements. They say it violates the Michigan Constitution's ban on aid for non-public schools.
Weeks ago, the state agreed not to spend the money until July 1 while the legal challenge was being pursued by public school groups. But the lawsuit now is tied up over procedural issues in the state appeals court.
Court of Claims Judge Cynthia Diane Stephens extended the freeze Friday. She'll hold a hearing after the holiday.
7/3/17 – Cost of owning a vehicle in MI
LANSING, Mich. (AP) — The cost of owning a car or truck in Michigan is going up by $10.
Starting Saturday, the Catastrophic Claims Association will collect $170 per registered vehicle, up from $160. The insurance fund was created to reimburse insurers for claims that exceed $545,000.
The fee is added to insurance bills. The rate lasts for 12 months and can go up or down each year.
Critics say the Catastrophic Claims Association should open its books so the public can understand how it sets the rate. But Michigan courts have said the records aren't covered by the Freedom of Information Act because lawmakers granted an exception.
6/30/17 – July 4th Celebrations in West MI

Ada
10am Children's Parade (staging at Headly St and Ada Drive )
Main Parade will start off immediately following
Fireworks – Dusk  (Ada Christian School
Allegan (JULY 3)
5:30pm
Starts in the downtown area
Allendale
10am
Starts at Lot D3 on North Campus Drive
Battle Creek
Fireworks at W.K. Kellogg Airport at dusk
Grand Haven
9pm
Reading of Declaration of Independence, Musical Fountain, Fireworks to follow program
East Grand Rapids
11am
Parade starts at Wealthy and Sherman
Fireworks at Reeds Lake at dusk
Grand Rapids
Hollyhock Lane Parade begins at 8 a.m at Calvin and Alexander streets
City parade begins at 5:00pm at Lyon and Ottawa Avenue
(JULY 1) Amway Family Fireworks at Ah-Nab-Awen Park.  Festivities begin at 5pm with fireworks at @10pm (JULY1)
Grandville
11am
Parade starts at Wilson near 44rd Street
Fireworks at Grandville Middle School at dusk
Holland
Fireworks at Holland State Park at dusk and Kollen Park at 2pm
Kentwood
9:30am
Parade starts at Crestwood Middle School
Kalamazoo (JULY 3)
Fireworks at Kalamazoo Speedway following 7pm races
Muskegon
Fireworks at Heritage Landing at dusk
South Haven
11am
Parade starts at South Haven High School
July 3rd fireworks at dusk off the North Pier. Viewing from Riverfront Park, North & South Beaches.
6/30/17 – Cougar spotted in lower Michigan
LANSING, Mich. (AP) — Michigan wildlife officials have confirmed the presence of a cougar in the Lansing area — the first to be verified in the Lower Peninsula.
The Michigan Department of Natural Resources said Thursday the animal — also referred to as a mountain lion — was spotted by a resident on June 21 as it tried to cross a road. It was seen in Bath Township near the DNR's Rose Lake State Wildlife Area.
DNR officials say they don't know where the animal came from. It could have migrated from states farther west, as was the case in recent years with cougars in the Upper Peninsula that had been genetically tested.
Three dozen cougar sightings have been documented in the Upper Peninsula since 2008. Officials haven't confirmed a breeding population in Michigan.
6/30/17 – Flood damage assessed in central Michigan
MOUNT PLEASANT, Mich. (AP) — Preliminary assessments show flood damage to public and private property in a central Michigan county is near $90 million.
The damage to roads and homes appears to make Isabella County the hardest-hit among four that have declared states of emergency in the wake of heavy rains and flooding that began June 23.
Midland County officials say bridges and roads sustained about $13 million in damages. Bay and Gladwin counties also reported road damage.
Uncertainty hangs in the area as farmers weigh whether they should replant drowning crops or wait for drier weather. National Weather Service officials say there's a chance of rain the next three days.
About 25 acres of soybeans and six acres of corn were destroyed in Randy Recker's 61-acre farm in Isabella County. He says he doesn't worry about the weather because he can't control it.
6/30/17 – Western Wildfires
PRESCOTT VALLEY, Ariz. (AP) — Authorities expect to allow more evacuated residents to go home and to reopen a major route through an Arizona community that barely escaped destruction when a huge wildfire swept into town.
State Route 69 though Mayer should re-open Friday. But thousands of evacuees will not be able to go home for days as the fire continues to burn in brush and forest about 100 miles (160 kilometers) north of Phoenix.
The incident commander for the fire that has consumed about 45 square miles (116.55 sq. kilometers) got a big cheer Thursday evening when he announced at a community meeting that crews had secured lines around about 43 percent of the blaze. Still, John Pierson warned several hundred people that the fire could cause more damage.
6/30/17 –  Michigan health chief could face more charges
FLINT, Mich. (AP) — A special prosecutor says the head of Michigan's health department could be hit with additional charges in the Flint water investigation.
Nick Lyon is charged with involuntary manslaughter in the death of a man who had Legionnaires' disease. Lyon is accused of covering up news of the outbreak in 2014 and 2015.
Special prosecutor Todd Flood told a judge Thursday that he might seek additional charges, depending on test results. He says he needs to "ferret that out."
Lyon is director of the Health and Human Services Department. He's pleaded not guilty. His lawyers want the case to move quickly.
Michigan's chief medical officer, Dr. Eden Wells, is charged with obstruction of justice. Rich Baird, an adviser to Gov. Rick Snyder, told state employees that the charges are an "incredible overreach."
6/30/17 –  Enbridge Inc.'s Line 5
TRAVERSE CITY, Mich. (AP) — Michigan officials have released a consulting firm's draft report listing alternatives for dealing with twin oil pipelines beneath the waterway where Lakes Huron and Michigan meet.
The state commissioned the report as environmental groups push to decommission the nearly 5-mile-long (8-kilometer-long) section of Enbridge Inc.'s Line 5 in the Straits of Mackinac, which was laid in 1953. State Attorney General Bill Schuette endorsed a shutdown Thursday.
The report by Dynamic Risk Assessment Systems Inc. lists six choices. Among them are continuing to operate the pipelines or removing them. Others include building a new pipeline that wouldn't cross open Great Lakes waters; moving Line 5's oil through other pipelines; using rail cars, trucks or barges to transport oil; or putting new pipelines in the straits that would run through a trench or tunnel.
The report doesn't endorse a particular alternative but analyzes each for technical and cost feasibility.
6/30/17 – Hunter gets jail, big fine in illegal deer bait case
ITHACA, Mich. (AP) — A man convicted of dumping illegal loads of corn and sugar beets to lure deer in central Michigan has been sentenced to 45 days in jail.
Dexter Sysak of Saginaw County can't hunt again until 2023. He also must pay roughly $15,000 in fines.
Sysak was accused of excessive baiting, killing a nine-point deer over bait and failing to wear hunter orange last November. The incident occurred at an old golf course in Gratiot County.
Conservation Officer Joseph Myers says someone made an anonymous tip to the state's poaching hotline. He described the trail of deer bait as a "cobblestone road of sugar beets."
The 40-year-old Sysak was sentenced last week.
6/30/17 – Sentenced for health fraud
GRAND RAPIDS, Mich. (AP) — The ex-wife of a former police chief who used her husband's health insurance after they divorced in 2014 has been sentenced for health care fraud.
Christine Reiss says she thought a jury would find her innocent. She was sentenced Thursday to 50 days in jail, with credit for 50 days she spent behind bars while awaiting sentencing. She also was placed on probation and must complete community service.
She paid $110,000 in restitution to Blue Cross Blue Shield. A jury earlier convicted her of three counts of health care fraud and acquitted her of seven counts.
Former Greenville Public Safety Director Mark Reiss in May pleaded no contest to health care fraud. He resigned in February as public safety director in the city after serving in the position since 2013.
6/29/17 – Travel Restrictions
(AP) – The U.S. Supreme Court earlier this week, lifted key components against new travel restrictions.  New criteria for visa applicants require a close family or business tie to the United States.
A limited version of the policy will be enforced starting at 8 p.m. tonight and then a full hearing will get underway later this fall.
A coalition of groups in opposition, call the order religious discrimination, since the 6 countries involved in the ban have mostly-Muslim populations.  The President calls it a matter of security.
6/29/17 – Recalled fireworks
The Consumer Product Safety commission issued a recall of more than 36,000 TNT Red, White and Blue Smoke fireworks.  The recalled fireworks are made to create smoke but have exploded unexpectedly after being lit, posing burn and injury hazards to consumers.  The fireworks were sold by retailers such as Meijer, Walmart and Target.
6/29/17 – 4th of July travel
MDOT is removing lane restrictions on almost 75% of their road and bridge projects for the holiday weekend.  It will begin 3PM Friday and continue until 6AM next Wednesday.
More than 1.48 million Michiganders are expected to travel from home for the Independence day weekend.  94 out of the 129 projects statewide will have lane restrictions moved.
Meanwhile the Coast Guard will partner with law enforcement agencies across the Great Lakes to crack down on drinking and boating during Operation Dry Water.
The national awareness and enforcement campaign focuses on reducing the number of maritime alcohol and drug related accidents and fatalities.
6/29/17 – Worker dies in fall at Detroit sports arena
DETROIT (AP) — A worker has died after falling 75 feet (23 meters) at the Little Caesars Arena worksite north of downtown Detroit.
Deputy Detroit Fire Commissioner David Fornell says the 46-year-old man was in cardiac arrest when paramedics arrived about 8 a.m. Wednesday.
Other workers had started cardiopulmonary resuscitation which first responders continued. The man was taken to a Detroit hospital where he was pronounced dead.
Fornell says officials were told the man was an electrical worker and may have fallen from a catwalk. He says the Michigan Occupational Safety and Health Administration likely will investigate.
The arena will be home to the NHL's Detroit Red Wings and the NBA's Pistons. It is scheduled to open this fall.
6/29/17 – Gov. Snyder OKs unattended vehicle, electronic registration bills
LANSING, Mich. (AP) — Drivers will be able to leave their vehicles running unattended on private property under legislation signed by Gov. Rick Snyder.
The law enacted Wednesday leaves intact a prohibition against running a vehicle unattended on a highway. The measure was introduced after a Detroit-area man was ticketed $128 for leaving his vehicle unattended in a driveway during the winter.
Snyder also signed legislation allowing motorists to show proof of their auto registration to a police officer electronically. It is similar to a 2015 law that lets those pulled over to show proof of their auto insurance on a phone or other mobile device instead of a hard copy.
6/29/17 – Michigan sues Flint for not approving water deal
LANSING, Mich. (AP) — The state of Michigan is suing Flint, alleging that the city council's failure to approve a recommendation to buy water long term from a Detroit-area system is endangering a public already troubled by a lead-tainted water crisis.
The lawsuit was filed Wednesday in federal court.
The state Department of Environmental Quality had previously threatened legal action if the council did not approve Mayor Karen Weaver's recommendation or a reasonable alternative by Monday.
The council instead approved a short-term extension of its contract with the Great Lakes Water Authority, against the wishes of Mayor Karen Weaver, who is backing a 30-year contract.
State and federal officials do not want Flint to change water sources a third time after a fateful 2014 switch resulted in lead contamination and other issues while the city was under state management.
6/29/17 – New Christian based healthcare center to open in G.R.
(GRAND RAPIDS)- A ribbon cutting ceremony was held Wednesday for a new West Michigan faith based Christian healthcare facility.
The Christian Healthcare Center is based on a medical service model that provides primary care but cuts insurance companies out of the process, providing care to patients at a monthly rate.
The facility and physicians are licensed and board certified.  The office will begin seeing patients July 5th and anyone of any faith is welcome.
The Christian Healthcare Center is located on the East Beltline between 4 and 5 Mile Road, north of Grand Rapids.
Their website says the primary objective for their center is to improve the quality of healthcare for fellow believers.  They infuse medical care with both sound, evidence-based medical knowledge and spiritual care.
CHC patients pay a monthly membership fee, in exchange, members secure same day or next day appointments, extended office visits and 24-hour access to the Centers' providers.  Routine tests and procedures are included.  Privately insured patients may seek reimbursement for such costs on their own.
More information is available on their website at: chcenters.org.
(616) 226-2669.
6/28/17 – Grilling With The Cardiologist
Grilling With the Cardiologist
(Dr. Larry Diaz.  Image Courtesy of Metro Health – University of Michigan Health)
Summertime means grill time.  But if you're like most Americans, there are some ideas we have about grilling that need to change.
Dr. Larry Diaz with Metro Health – University of Michigan Health starts us off with dispelling a popular myth – grilling = automatically healthy.
"In reality, there's no said benefit to grill food versus cooking it on the stove or cooking it in the over.  It's healthy because you are outside and you're not using oil, but you can also cook on the stove and in the oven without using fats."
But the grill does allow you to avoid using excessive amounts of oils, which can add hidden calories and fats to the meal.  Diaz says what we cook makes a huge difference.  So lets' talk about one of the staples of grilling in the back yard.
If we're talking about burgers, Diaz says beef is most widely popular.  But it's critical to know the percent of fat in the meat you're preparing.
"You want to use 92-8 or 90-10.  You don't want to use 80-20, which is what most people widely use.  And there are those that go beyond and they go to 70-30."
The higher the fat content, the second number in the series, may mean a stronger, beefier flavor but the offset is the higher amount of fat transferring to our arteries, building up plaque and creating clogged arteries over time.  So sticking with the lower fat percentage and you'll be able to enjoy the beef burger, but again remember – moderation.
There are ways to enjoy great flavor and texture without putting added cholesterol in our body.
Diaz suggests starting off with using leaner cuts of meat such as chicken, turkey and salmon.
"The content of fat in chicken and turkey is much lower.  The content of fat in fish, despite the fact that it will be higher, it will be a different type of fat.  It will be a polyunsaturated fat, which is actually the kind of fat that our body needs to use and is the kind of fat that is healthy to us."
And finally, using spices to flavor the meat.  Adding herbs and more earthy seasonings will create a mellow, natural flavor.  Adding citrus or acidic flavors can bring a zesty flavor to the picnic.  And you can always stick with the standard salt and pepper to keep it simple.  The additional flavor replaces the 'juiciness' we might think we're missing.  When in reality, all that liquid, is really fat.
Next week, we'll look at other summertime favorites when it comes to cooking and eating out in our backyards.
6/28/17 – Pence to visit Ohio
-Vice-President Mike Pence is scheduled to visit Ohio today to meet with small business owners near Cleveland.  The White House says he will discuss the President's economic agenda and priorities for making changes to the health care law.
Senate Republican leaders Tuesday, delayed any voting on their health care overhaul until after the Fourth of July recess.  Senate Majority Leader Mitch McConnell says that allows GOP leadership time to work to get enough votes.
6/28/17 –  Flint water cases
LANSING, Mich. (AP) — The state of Michigan has authorized spending $4 million more to defend its environmental agency and current and former regulators against criminal charges and lawsuits related to Flint's water crisis.
The State Administrative Board approved the additional funds Tuesday as part of a plan to also extend contracts by one year for outside lawyers working on the cases. The amount allotted for the Department of Environmental Quality for the next fiscal year is now $8.5 million instead of $4.5 million.
The state has spent millions of dollars on Flint-related legal bills and Attorney General Bill Schuette's criminal investigation of lead contamination and a Legionnaires' disease outbreak.
Schuette has filed charges against 15 current and former state and local officials. Numerous Flint residents have sued the state and others.
6/28/17 – Oil leak in rural Calhoun County
CONVIS TOWNSHIP, Mich. (AP) — Cleanup crews are likely to be working this week and next week at an oil leak in Calhoun County.
The Department of Environmental Quality says approximately 4,000 gallons of oil and 20,000 gallons of brine water leaked from a steel line at an oil well. The well belongs to Omimex Energy in Convis Township, northeast of Battle Creek.
The DEQ says the leak was discovered on private property on June 12.
A state geologist, Kristy Shimko, says there's no threat to public health or safety. She says the oil migrated to a low wet area, which has been isolated by a clay berm.
6/28/17 – Raising motorcycle fees
LANSING, Mich. (AP) — The Michigan Senate is expected to take a final vote on legislation to raise registration taxes and safety training fees for motorcyclists.
The bill on Wednesday's agenda would increase the annual registration fee to $25 — a $2 increase. It would boost initial endorsement fees to $16 from $13.50 and renewals to $7 from $5.
The additional registration fee revenue would go toward an existing motorcycle safety education program, while some of the endorsement fee revenue would fund a new program promoting motorcycle awareness.
Michigan last year increased penalties for operating a motorcycle without the proper safety endorsement.
6/28/17 – Bills would remove party vignettes from  ballots
LANSING, Mich. (AP) — Bills up for a final vote in Michigan would end a requirement that election ballots show small designs or portraits that represent the political party of each candidate.
The vignettes have been mandated for about 125 years. But supporters of the legislation that the Republican-led Senate plans to approve Wednesday say the symbols don't help voters and polling places now have headphones to help voters who can't read.
The bills are related to Michigan's 2015 ban against voters supporting an entire ticket of candidates from one party by marking a single box. A federal judge blocked the law. But the legal fight is ongoing and some have said eliminating straight-ticket voting without removing the vignettes would confuse voters who might still circle a one.
6/28/17 – Montreal man back in US court
FLINT, Mich. (AP) — A Canadian man accused of stabbing an airport police officer in Flint, Michigan, is returning to court to learn if he'll remain in custody.
Amor Ftouhi is unlikely to be granted bond Wednesday because the charge is serious and he lives outside the U.S.
The 49-year-old from Montreal is charged with committing violence at an airport by stabbing Lt. Jeff Neville in the neck a week ago. Neville was released from a hospital Monday.
Ftouhi is a native of Tunisia. Police say he yelled "Allahu akbar," the Arabic phrase for "God is great." His lawyer, Joan Morgan, hasn't commented on the case.
The FBI says Ftouhi bought a knife during his five days in the U.S. but was unsuccessful when he tried to buy a gun.
6/27/17 – Four West MI Residents Still Missing
(Photo Credit: WCSG news)
The four come from different walks of life.  They come from different parts of Kent County.  They represent different races in West Michigan.  But they share one common factor; they're missing.
Gordon Thomas Page Jr. is the person in this instance whose been missing the longest.  He was dropped off at a group home 25 years ago in Cascade Township and has not been seen since.
Maxine Eve Green disappeared four years ago.  She lived in an assisted living facility in Grand Rapids, but was spotted outside a store on Leonard in 2013.  But no one has reported seeing her since.
Yvonne Renee Scott was 33 at the time she was reported missing from Wyoming.  She would now be 44 years old.  Relatives say she has a medical condition that requires serious attention.
Gerardo DeJesus Hipolito-Lopez had been out with a relative in Wyoming in 2011.  When their car wouldn't start, the relative walked home while Lopez stayed with the car.  However, when the relative came back, Lopez and the car were gone.
Silent Observer today highlighted their cases.  It's an effort to attract some leads but it also serves several other purposes.
The first is to hopefully shake lose some information.  Silent Observer's Chris Cameron says over time loyalties change and there may not be roadblocks in the way to speaking out about why someone went missing.
"It's been a long time since some of these people went missing.  And there might be people in the 'know' out there that don't have the same loyalties and friendships that they had in the past, and may know something and feel more comfortable now coming forward."
It's a benefit to the officers involved.  Cameron says the investigators study the individuals, question relatives, friends and acquaintances, and begin to see the missing person from a perspective that's deeper and more personal.  And almost as if they become another friend looking to bring this person home.
And it brings closure to the family.  Finding their loved one is critical to the family members, especially a parent or spouse.  Having this person returned safely is their ultimate hope and goal.  Even if this person is never located, Cameron says it assures families that their loss was recognized, validated, and someone cared to spend their waking hours trying to find their loved one.
If you know anything, or know someone who might be able to provide information to authorities, please call 911 or Silent Observer at 616-774-2345.  You can even go online at www.silentobserver.org.
Your identity will be kept confidential.
6/27/17 – Supreme Court playground ruling
Education Secretary Betsy DeVos and other proponents of school voucher programs are praising a U.S. Supreme Court ruling that said a Lutheran church was wrongly denied a state grant for its preschool playground. But opponents say the ruling is far from an endorsement of the use of public money for religious schools.
The court, by a 7-2 vote, sided with Trinity Lutheran Church of Columbia, Missouri. It sought a state grant for a soft surface on its preschool playground.
DeVos says that as a result of the decision programs designed to help students will no longer be discriminated against by the government based solely on religious affiliation.
6/27/17 – Supreme Court – travel order
-The U.S. Supreme Court votes to partially reinstate President Trump's temporary travel restrictions.  A full hearing on the issue is set for October.  For now the U.S. can refuse to allow certain travelers from entering the country unless they show a credible claim of a bona fide relationship with someone or some entity in the country.  The fate of refugees hoping to move to the U.S., also hangs in the balance.
The State Dept. plans to provide more details about how it will be implemented after consulting with the Justice and Homeland Security departments.  The State Dept. says it will start implementing the restrictions, 72 hours after it was reinstates which means it will go into effect Thursday morning.
6/27/17 –-Western Wildfires
SALT LAKE CITY (AP) — The nation's largest wildfire has forced more than 1,500 people from their homes and cabins in a southern Utah mountain area home to a ski town and popular fishing lake.
Firefighters battled high winds as they fought a fire that has grown to 72 square miles (184 square kilometers) and burned 13 homes — larger than any other fire in the country now.
Officials say that fire crews are expected to face dry, windy conditions Tuesday and a "high potential" for extreme fire behavior.
They say the estimated firefighting costs now top $7 million for a fire started June 17 near the Brian Head Resort by someone using a torch tool to burn weeds.
Crews in California, meanwhile, are dealing with two new powerful and fast-growing fires.
6/27/17 – Detroit House fire
DETROIT (AP) — Authorities say 3-year-old twin boys and their grandmother have died following a house fire in Detroit.
Deputy Fire Commissioner David Fornell says firefighters were called to the home about 12:40 a.m. Tuesday and found the first floor engulfed in flames.
Fornell says they found the twins on the second floor of the home along with their 46-year-old grandmother. Fornell says a 4-year-old girl was taken to a hospital in critical condition with second- and third-degree burns. Names haven't been released.
The cause of the fire is under investigation, but Fornell says it appears to have started accidentally in the home's kitchen.
Fornell says two distraught family members who arrived after the fire was extinguished also were taken to a hospital, including a woman who had an apparent anxiety attack.
6/27/17 –  Change graduation rules
LANSING, Mich. (AP) — Michigan's high school graduation requirements would include a mandatory career readiness course under recommendations announced by Gov. Rick Snyder.
Snyder on Monday urged lawmakers to change the graduation requirements, known as the Michigan Merit Curriculum, to make them more flexible and to mandate that a career exploration/job skills class be completed in seventh or eighth grade. He also says computer science should count as meeting a foreign language requirement and students should be able to meet health and physical education requirements by completing career health programs.
Snyder says the proposed "career pathway" changes are among a number of ways the state could better help students train for jobs in the trades and other in-demand sectors. He also wants to boost career counseling and to expand career and technical education.
6/27/17 – Indiana and Michigan fight facility fire
MOTTVILLE TOWNSHIP, Mich. (AP) — More than a dozen fire departments from Michigan and Indiana have responded to a massive blaze at a Michigan facility near the state line.
The fire started at a mulch manufacturing facility near Mottville on Monday afternoon. Authorities say flames have engulfed more than a dozen acres.
Michigan transportation officials say they're shutting down a St. Joseph County highway.
Fire officials say the wind and piles of recyclable material are making the fire difficult to contain.
Authorities have not released details on a cause.
No injuries have been reported.
6/27/17 – Iraqi deportations
DETROIT (AP) — A federal judge in Detroit has barred the federal government from deporting any Iraqi nationals from the U.S. while he determines whether he has authority to further postpone their removal.
Judge Mark Goldsmith's order lasts 14 days. He made an identical decision last week for 114 Iraqi natives recently rounded up in the Detroit area. His new order, signed Monday night, extends to 1,400 people under deportation orders. Not all are in custody.
They fear they will be persecuted, tortured or killed if returned to Iraq. Many are Christian. The U.S. wants to kick them out for committing crimes now that Iraq has agreed to accept them.
The goal of those targeted for deportation is to suspend the process so they go to an immigration judge and seek a permanent reversal.
6/26/17 – GFIA Passengers to Use New Checkpoint
All passengers at the Gerald R. Ford International Airport will now move through one security checkpoint.
The first time passengers headed for both concourses were able to utilize the new security went through it on Sunday.  Concourse B passengers have been using the system since the start of the month.  Now screeners are processing travelers through the one station.  Airport President and CEO Jim Gill says "We could not have asked for a smoother transition bringing all of our passengers together in our new consolidated checkpoint.
As part of a 45 million dollar Gateway Transformation Project, the checkpoint is one of several updates that includes new terrazzo flooring, bathrooms and nursing rooms as well as family restrooms.  Also included will be new food options and retail space.
Phase One of the project is expected to be completed by August.
6/26/17 – Boat safety enforcement in Michigan
LANSING, Mich. (AP) — Michigan law enforcement plan increased enforcement of boating safety laws as the Fourth of July holiday approaches.
The Michigan Department of Natural Resources says this year's Operation Dry Water campaign runs from June 30 to July 2. The agency says hazardous accidents can happen when boating is combined with alcohol and drug use. Officials are asking boaters to operate watercraft while they're sober, wear a life jacket and take boating safety courses.
Lt. Tom Wanless is Michigan's boating law administrator with the agency. He says the effects of alcohol and certain medications are increased on the water because of sun, heat, wind, motion and noise.
Boating under the influence is punishable in Michigan by fines of up to $500, community service and up to three months in jail.
6/26/17 –  Bill would ban use of Redskins mascot
LANSING, Mich. (AP) — A Michigan lawmaker has introduced legislation that would ban the use of the Redskins mascot for public schools in the state.
Republican state Sen. Wayne Schmidt of Traverse City serves Michigan's 37th Senate District, which covers the northwest part of the Lower Peninsula and the eastern part of the Upper Peninsula.
His district includes five tribal governments and Schmidt says his legislation was crafted with their help.
He tells WOOD-TV that "the term 'Redskin' is highly offensive. Especially to Native Americans, to American Indians."
Schmidt says the tribal nations aren't saying to get rid of all references to Native Americans or American Indians, but the term "redskin" is particularly offensive to them.
His bill was introduced Thursday and so far it has no co-sponsors and remains in committee.
6/26/17 – Detroit judge to consider US freeze on Iraqi deportations
DETROIT (AP) — A federal judge in Detroit will consider whether to put a temporary national halt on the deportation of Iraqi nationals recently rounded up by U.S. authorities.
Judge Mark Goldsmith will hold a hearing Monday on the request by the American Civil Liberties Union. The ACLU wants to expand its case beyond the roughly 114 detainees arrested in the Detroit area. It says there could be more than 1,000 detainees nationwide.
Goldsmith signed a 14-day freeze Thursday. He said he needed time to determine if he has jurisdiction.
The detainees fear they could be persecuted in Iraq, which has agreed to accept them. They want to suspend the deportations so they can further argue that their removal would be dangerous.
The U.S. government says they're being deported because they committed crimes.
6/26/17 – Gas Prices
DEARBORN, Mich. (AP) — AAA Michigan says gas prices statewide have risen by about 4 cents per gallon in the past week.
The Dearborn-based auto club says early Monday the average price for self-serve regular unleaded gasoline was about $2.36 per gallon. That's about 12 cents less than at the same point last year.
AAA says the lowest average price was about $2.33 per gallon in the Marquette area. The highest was about $2.39 in the Ann Arbor area. It's the second consecutive week that the Ann Arbor area had the highest average.
The Detroit-area's average was relatively unchanged from last week at about $2.36 per gallon.
AAA Michigan surveys daily fuel prices at 2,800 gas stations across the state.
6/26/17 –  Colombia capsizing
BOGOTA, Colombia (AP) — President Juan Manuel Santos has arrived at the Guatape reservoir in Colombia where a tourist boat capsized and said that 122 people were either rescued or found their way to shore. He said that six people had died and another 31 were missing.
Rescuers including firefighters from nearby cities and air force pilots were searching for survivors at the reservoir near Medellin where the El Almirante sank with about 160 passengers on board. A flotilla of recreational boats and jet skis rushed to the scene, pulling people from the boat as it went down and avoiding an even deadlier tragedy.
"Nobody really knows what happened," said Santos, adding that naval officials were brought in to carry out an investigation.
Earlier, Margarita Moncada, the head of the disaster response agency in Antioquia state, had said that according to a preliminary nine people had been killed and around 28 were missing. The discrepancies in the number of fatalities could not be immediately reconciled.
6/26/17 –  Supreme Court
WASHINGTON (AP) — Before the Supreme Court justices begin their long summer break, they're poised to act on the Trump administration's travel ban and a separation of church and state dispute involving a Missouri church playground.
But something could overshadow rulings in those high-profile cases: If Justice Anthony Kennedy were to use the court's last public session on Monday to announce his retirement.
Kennedy has given no public sign that he would step down this year, but he turns 81 next month and has been on the court for nearly 30 years. Kennedy's departure would allow conservatives to take firm control of the court.
Meanwhile, the court is considering whether to allow the administration to immediately enforce a 90-day ban on visitors from six mostly Muslim countries.
6/26/17 – Takata files for bankruptcy
UNDATED (AP) — Japanese air bag maker Takata Corp. has filed for bankruptcy protection in Tokyo and the U.S., overwhelmed by lawsuits and recall costs related to its production of faulty air bag inflators.
The company announced the expected action Monday morning Tokyo time. Takata confirmed that most of its assets will be bought by rival Key Safety Systems, based in suburban Detroit.
Takata was done in by defective inflators that can explode with too much force when they fill up an air bag, spewing out shrapnel. They're responsible for at least 16 deaths and 180 injuries and touched off the largest automotive recall in U.S. history.
6/23/17 – 8 K-9's To Receive Protection Vests
Grand Rapids K-9 officers will receive a special donation of body armor specifically designed for them.  Through the Vested Interest in K-9's organization, eight K-9's will be outfitted with protective gear sometime in the next 8-10 weeks.  Each vest, designed to withstand a bullet or stabbing, will be embroidered with a recognition specifically designated to a fallen officer.
Grand Rapids Police K-9 Supervisor Darren Geraghty feels this donation will make a significant difference in the protection of the four footed officers.  "Our canine unit takes pride in our ability to provide a safer community, for the citizens who live in our region, and for the officers who patrol our streets.  Thank you Vested Interest in K-9's, for providing these vests for our dogs."
Vested Interest in K-9's is a charity located in East Taunton, MA, whose mission is to provide bullet and stab proof vests to K-9 units to law enforcement and related agencies, across the country.
6/23/17 – Pence visits Focus on Family
COLORADO SPRINGS, Colo. (AP) — Vice President Mike Pence's will visit  Focus on the Family today.
Pence will visit Colorado Friday for the 40th anniversary and take part in a special chapel.
6/23/17 –  Senate gives final approval to $56.7 billion budget
LANSING, Mich. (AP) — A $56.7 billion state budget is headed toward Gov. Rick Snyder's desk after the Republican-led Senate gave it final approval on mostly party-line votes.
The bills approved Thursday include more money for K-12 schools, universities and community colleges. There is less for prison spending and environmental cleanup.
Republicans say the budget includes record spending on K-12 education, money to train new state troopers and addresses debt in the teacher retirement system.
Democrats say while the plan is better than one adopted earlier by GOP lawmakers, money used to steer newly hired school employees into a 401(k)-only retirement benefit should have been used to repair deteriorating roads and bridges.
6/23/17 –  Attacker may have targeted Flint for airport
FLINT, Mich. (AP) — The FBI says a Canadian man from Tunisia may have chosen to attack a police officer in Flint, Michigan, simply because it has an international airport.
David Gelios, head of the FBI in Detroit, says investigators have found no personal connection between Amor Ftouhi  and Flint or Michigan. But Flint's airport is called Bishop International Airport.
Gelios says Ftouhi "did want to identify an international airport."
The 49-year-old from Montreal is charged with stabbing Lt. Jeff Neville in the neck Wednesday. The officer is recovering.
The FBI is investigating the attack as a possible act of terrorism but Gelios says the agency has "no information" that the attack was part of a wider terrorism plot.
Investigators also say Ftouhi tried to unsuccessfully to buy a gun when he entered the U.S.
6/23/17 – Detroit judge halts deportation of Iraqi Christians 
DETROIT (AP) — A judge has temporarily halted the deportation of more than 100 Iraqi Christians living in the Detroit area who fear torture and possible death if sent back to Iraq.
U.S. District Judge Mark Goldsmith Thursday halted their deportation for 14 days while he decides if his court has jurisdiction to hear their plight.
The Justice Department said the detainees must go to immigration court to try to remain in the U.S., not U.S. District Court.
Most of the 114 Iraqis are Chaldean Christians, but some are Shiite Muslims and converts to Christianity. They were arrested about June 11 and the U.S. Immigration and Customs Enforcement said all have criminal convictions.
The American Civil Liberties Union says they fear torture or death in Iraq, which agreed to accept them.
 6/22/17 Propane Tank Causes Explosion at Recycling Plant
Three small one-pound propane tanks caused an explosion at the Kent County Recycling Center on Wealthy Street.  One person was taken to a local hospital for medical treatment.
The tanks were inside a baler when they exploded.  Even though the camping style cylinders are considered disposable, they are not recyclable.
Here is video of the explosion.
If you have a tank in need of disposal, you can drop off a tank of any size at one of these locations.
South Kent Recycling& Waste Center, 10300 South Kent Drive, Byron Center.
North Kent Recycling & Waste Center, 2908 Ten Mile Road, Rockford.
6/22/17 – Immigration arrests
DETROIT (AP) — Government lawyers have told a judge that he doesn't have the authority to halt the deportation of more than 100 Iraqi nationals from the Detroit area.
Judge Mark Goldsmith held a hearing Wednesday in federal court. The U.S. Justice Department says the detainees must go to immigration court to try to stay in the United States, not U.S. District Court.
But attorneys for the Iraqi natives say they could be deported before they can appear in an immigration court.
The American Civil Liberties Union says most of the 114 recently arrested Iraqis are Chaldean Christians. Many have been in the U.S. for decades. They fear torture or death if sent back to Iraq.
Goldsmith didn't make an immediate decision. The government says no one will be deported before next Tuesday.
6/22/17 – 7 children among 12 injured in Michigan highway crash
KALAMAZOO TOWNSHIP, Mich. (AP) — Seven children and five adults have been injured in a multi-vehicle crash along a western Michigan highway.
The Kalamazoo County sheriff's office says a vehicle driven by an 18-year-old Kalamazoo man crossed the median on U.S. 131 in Kalamazoo Township about noon Wednesday and struck two other vehicles headed in the opposite direction.
Ages of the injured children range from six months to 13 years old. Authorities say their injuries were not life-threatening. The adults range in age from 18 to 57.
A 20-year-old passenger in the vehicle that crossed the median was in critical condition Wednesday.
The crash remains under investigation.
6/22/17 – AAA predicts record heavy travel over July 4th weekend
DALLAS (AP) — Americans are expected to put down the TV remote and hit the road in record numbers for the July 4th weekend.
Auto club AAA said Thursday that it expects 44.2 million people will travel at least 50 miles (80 kilometers) from home, a 2.9 percent increase over last year's record for the holiday.
The vast majority will go by car. But airline travel over the holiday is also expected to rise for the eighth straight year.
6/22/17 – US airport stabbing
FLINT, Mich. (AP) — A Canadian man from Tunisia accused of shouting "Allahu akbar" before wounding a Michigan airport police officer in a stabbing authorities are investigating as an act of terrorism remains in custody after appearing in federal court.
Amor Ftouhi is charged with committing violence at an airport following Wednesday's attack in Flint. He appeared in court hours later to hear the charge. A bond hearing is set for next Wednesday.
A criminal complaint says the 49-year-old Montreal resident stabbed Lt. Jeff Neville with a large knife after yelling "Allahu akbar," the Arabic phrase for "God is great."
The FBI says Ftouhi said something similar to "you have killed people in Syria, Iraq, and Afghanistan, and we are all going to die."
Neville was stabbed in the neck. He's recovering at a hospital.
The Flint Journal, citing court officials, reported that Ftouhi is a dual citizen of Canada and Tunisia.
6/22/17 – Tropical Storm Cindy
Tropical Storm Cindy has made landfall in southwestern Louisiana, bringing rain and the threat of flash flooding and tornadoes.
As of about 4 a.m. CDT Thursday, the storm was centered about 30 miles (48 kilometers) west-southwest of Lake Charles, Louisiana, and is moving north near 12 mph (19 kph).
The U.S. National Hurricane Center says Cindy's maximum sustained winds have decreased to near 40 mph (64 kph) with continued weakening expected over the next two days.
Already, the storm has been blamed for one death Wednesday: A 10-year-old boy from the St. Louis area was killed on an Alabama beach when he was struck by a log that washed ashore.
Floating colonies of fire ants could form in flood waters as Tropical Storm Cindy trudges inland.
That's the warning from Alabama state officials, who say the insects known as red imported fire ants can present a potentially serious health threat to people and animals during severe flooding.
6/21/17 – Michigan school principal & son found dead
BUSHNELL TOWNSHIP, Mich. (AP) — Police say a school principal and  his disabled son were found dead in what appears to have been a murder/suicide.
The bodies of George Heckman and his 28-year-old son Grant were found Monday night in a van on a rural road in Montcalm County's Bushnell Township. Autopsies were performed Tuesday.
George Heckman was principal at Pewamo Elementary School. The 52-year-old was supposed to become the new superintendent of the Pewamo-Westphalia district but failed to appear at a school board meeting Monday night.
The current superintendent, Garth Cooper, says Heckman's son had "severe physical disabilities." He says George Heckman's death is "tragic" for his family and a "great loss" for the community.
The Heckmans lived in Westphalia in Clinton County.
6/21/17 –  Nestle water pump station
OSCEOLA TOWNSHIP, Mich. (AP) — A zoning appeals board has dealt another setback to a bottled-water company that wants to pump more groundwater in western Michigan.
Nestle Waters North America had appealed the Osceola Township Planning Commission's decision in April to deny a request for a permit to build a new pumping station. MLive.com reports a zoning appeals board on Tuesday let that denial stand.
Nestle says it's disappointed with the decision.
The Osceola Township Zoning Board of Appeals was split on the appeal. The planning commission had denied granting Nestle the permit for the pipeline booster station at Spring Hill Camp. It's part of the company's proposal to withdraw up to 400 gallons per minute from a well in Osceola County.
Nestle's state permit request on its pumping plans is pending.
6/21/17 – Flags in Michigan lowered
LANSING,Mich. – Gov. Rick Snyder ordered U.S. and Michigan flags to be lowered to half-staff Wednesday, June 21, on all state buildings and within the state Capital complex in honor of Comstock Township Fire Chief Edward Switalski, who died Tuesday , June 13, while on duty.
A service in his honor will be held today at noon at the Wings Event Center in Kalamazoo.
A funeral procession will begin at 9 a.m. from Langeland Funeral Home on 9th Street and end at Wings Event Center just before the funeral.
6/21/17 – Lawmakers leave for vacation
LANSING, Mich. (AP) — The Michigan House has adjourned for three weeks without voting to OK tax incentives for companies that add jobs in the state at a time the hunt is on for Foxconn, a Taiwanese electronics contractor that's considering building a U.S. factory.
House Speaker Tom Leonard said Tuesday he's concerned that Gov. Rick Snyder cut a deal with Democrats that would "undermine Republican caucus priorities." He declined to elaborate and said he's waiting for Snyder to return from a European trade trip to address House Republicans' concerns.
Snyder has said Michigan could soon land large-scale business expansions that each total thousands or hundreds of jobs if the House acts.
The Michigan House has approved a $56.7 billion state budget after an agreement was finalized between Republican leaders and Gov. Rick Snyder's administration.
The GOP-led chamber voted 64-43 for a general budget Tuesday and 72-35 for the education budget. The Senate is expected to take final votes Thursday before the Legislature's summer recess.
Majority Republicans say the state would spend about 2 percent more in the fiscal year starting in October, if federal dollars are factored in. They emphasize that overall spending would rise no more than inflation and be down slightly in the general fund.
Democrats say money should be diverted from savings to fix deteriorating roads because a GOP-passed 2015 transportation funding plan is being phased in too slowly.
6/21/17 – Tropical Storm Cindy
NEW ORLEANS (AP) — Residents and officials along a stretch of the Gulf Coast from the Florida panhandle to eastern Texas are keeping an eye on Tropical Storm Cindy.
The storm formed Tuesday in the Gulf of Mexico. It's expected to move slowly toward the Louisiana-Texas line. But the heaviest rain bands were to the east. And the National Weather Service says it poses a threat of dangerous flash flooding.
Forecasters say some areas of Louisiana, Mississippi, Alabama and Florida could see a foot of rain.
Alabama Gov. Kay Ivey issued a state of emergency Tuesday because of the threat of torrential dangerous high tides and rip currents. Other state and local officials along the coast were mulling similar declarations.
6/16/17 – University of Michigan regents approve free-tuition program
ANN ARBOR, Mich. (AP) — The University of Michigan will offer four years of free tuition for in-state students whose families make less than $65,000 annually.
The school says it's "Go Blue Guarantee" starts Jan. 1. Regents approved it Thursday as part of the $2 billion fiscal year 2018 general fund budget for the Ann Arbor campus.
Chair Mark Bernstein says the guarantee is expected to increase socio-economic diversity on the campus. It will not cover room and board, but students also may be eligible for additional aid to cover non-tuition costs.
Tuition for in-state students at Michigan is about $7,413.
Bernstein says funding for the program is generated from out-of-state tuition and university cost containment.
The university says the program will not reduce need-based financial aid for students who parents earn more than $65,000.
6/16/17 – At least 14 people injured when deck collapses
PORT SHELDON TOWNSHIP, Mich. (AP) — Authorities in Ottawa County, Michigan say at least 14 people were injured when a deck collapsed at a venue in a West Olive park.
The incident occurred Thursday evening at Weaver House, a renovated house built in 1902 that is rented out for events.
Ottawa County Sheriff Steve Kempker said about 25 people were on the back deck when it gave way in the middle and collapsed. Kempker said none of the injuries are considered life-threatening.
Authorities say about 118 people were at the Weaver House for an event hosted by the North Ottawa Community Health System. The event was being held to thank donors who funded a new emergency room.
Kempker said doctors and nurses in attendance "jumped right into the emergency mode" after the collapse. He add that "probably made a big difference here for a lot of people."
Authorities say the cause of the collapse is not yet known.
6/16/17 – More U.S. Troops headed overseas
WASHINGTON (AP) — A Trump administration official says the Pentagon will send almost 4,000 additional American forces to Afghanistan, hoping to break a stalemate in a war that has now passed to a third U.S. commander in chief.
The deployment will be the largest of American manpower under Donald Trump's young presidency.
The official says the decision by Defense Secretary Jim Mattis could be announced as early as next week.
It follows Trump's move to give Mattis the authority to set troop levels and seeks to address assertions by the top U.S. commander in Afghanistan that he doesn't have enough forces to help Afghanistan's army against a resurgent Taliban insurgency.
The official wasn't authorized to discuss details of the decision publicly and demanded anonymity.
6/16/17 – Claims from Russia
BEIRUT (AP) — Russian Foreign Minister Sergey Lavrov says he can't definitively confirm the death of the Islamic State group's leader in a Russian airstrike.
The Russian Defense Ministry claimed earlier Friday that IS leader Abu Bakr al-Baghdadi was killed in a Russian strike in late May, adding that the information about his death was still "being verified through various channels."
Asked about the claim at a news conference in Moscow, Lavrov said: "I don't have a 100-percent confirmation of the information."
He added on a cautious note that if al-Baghdadi's death is confirmed, its importance mustn't be overestimated. Lavrov said that "past examples of similar actions to strike the leadership of terrorist groups were presented with much enthusiasm and pomp, but the experience shows that those structures later regained their capability."
6/15/17 – Additional charges in Flint Water Crisis
Five people have been charged with involuntary manslaughter in Michigan in an investigation of Flint water crisis.
The charges are related to the death of an 85-year-old man who had Legionnaires' disease. The five include Nick Lyon, head of the Michigan health department.
The others are people who were already facing charges in the state's investigation of how Flint water system became poisoned with lead.
They are: Darnell Earley, who was Flint's emergency manager when the city used the Flint River; Howard Croft, who ran Flint's public works department; Liane Shekter Smith; and Stephen Busch. Shekter Smith and Busch were state environmental regulators.
6/15/17 – Foxconn, assembler of iPhones, eyes Wisconsin for plant
MADISON, Wis. (AP) — A Taiwanese company that assembles Apple's iPhones and other electronics is considering building a plant in Wisconsin that could employ thousands of people.
A person with direct knowledge of the negotiations who was not authorized to speak publicly confirmed to The Associated Press on Wednesday that the state is in talks with Foxconn. At least one other state, Michigan, is also pursuing the plant.
President Donald Trump alluded to negotiations with an unspecified company during a visit to Milwaukee on Tuesday, saying Gov. Scott Walker might get "a very happy surprise very soon."
Walker's administration deferred comment to the state's chief economic development agency. Wisconsin Economic Development Corporation spokesman Mark Maley said the agency doesn't comment on pending or potential opportunities.
Foxconn has said the plant could employ 50,000 people.
6/15/17 – Michigan legislative panels OK teacher pension changes
LANSING, Mich. (AP) — Legislative committees approved legislation that would steer more newly-hired school employees into 401(k)-only retirement plans.
The bills OK'd Wednesday would require the Office of Retirement Services to offer the option between a hybrid pension and 401(k) plan or a defined contribution plan on or after Feb. 1.
It also would enroll workers in the 401(k)-only plan unless they choose otherwise within 75 days, and would create a trigger to close the hybrid plan if funding fell under 85 percent.
Nick Ciaramitaro, chairman of a coalition of public-sector labor unions, opposed the Senate bill. He says people's economic lives are on the line and those affected haven't had the chance to fully review the language of the legislation.
The bills are being discussed in both chambers.
6/15/17 – Area Fire Chief  fatally struck by vehicle
COMSTOCK TOWNSHIP, Mich. (AP) — Authorities say a fire chief has died after he was struck by a passing vehicle while responding to a reported crash along Interstate 94 in southwestern Michigan.
The Kalamazoo County sheriff's department says its officers and the Comstock Township fire department responded Wednesday night and found an unoccupied vehicle along the eastbound lanes.
They were preparing to leave when the passing vehicle lost control and struck Comstock Township Chief Edward Switalski as he stood near the rear of his rescue vehicle. The sheriff's department says Switalski was pronounced dead at the scene and the driver who struck him was taken to a hospital with injuries.
The cause of the crash is under investigation. No injuries were reported related to the initial call that brought Switalski to the scene.
6/15/17 – D.C. area shooting
DETROIT (AP) — Family members of Matt Mika say the Michigan native suffered multiple gunshot wounds and remains in the intensive care unit in critical condition after surgery.
Mika was wounded Wednesday when a gunman opened fire at a baseball practice, injuring a congressman and others.
His family said in a statement late Wednesday that they expect Mika to remain hospitalized for at least several days. The family said, "we continue to be in disbelief that he would be part of this heinous attack."
Mika is a former aide to Michigan Republican congressman Tim Walberg. He is director of government relations for Tyson Foods Washington, D.C., office and has worked for the company for more than six years.
Mika's family described him as "a very thoughtful, fun-loving person who is competitive and loyal; all things which contributed to his continued commitment to the Congressional Baseball Game."
— Lawmakers are returning to the Capitol and, they hope, to some semblance of normalcy a day after a rifle-wielding attacker opened fire on Republican lawmakers as they practiced for a charity baseball game. House GOP Whip Steve Scalise of Louisiana was critically wounded in the attack that also injured aides and Capitol police. The assailant, who had nursed grievances against President Donald Trump and the GOP, fought a running gun battle with police before he, too, was shot and later died.
6/14/17 – Great Lakes levels
DETROIT (AP) — A wet spring season has experts predicting that summer water levels for the Great Lakes could be higher than normal and above last year's mark through early fall.
The Great Lakes Hydraulics and Hydrology Office at the U.S. Army Corps of Engineers' Detroit District announced Monday in its six-month water level forecast that summer water levels on lakes Superior, Michigan-Huron, St. Clair and Erie will be at their highest since 1996-1998.
The group's forecast data also shows that as of Sunday, Lake Ontario is up nearly 3 feet (nearly 1 meter) from the level it was at this time last year. The lake exceeded its highest elevation ever for June, which was set in 1952.
Year-round recording of Great Lakes water levels has occurred since 1918.
6/14/17 – House OKs legislation to combat opioid addiction in Michigan
LANSING, Mich. (AP) — The state House has approved legislation to create an opioid prescription abuse program for Michigan school districts to follow and let Medicaid pay for patient detoxification and rehabilitation services for people with addictions.
The bills passed Tuesday also would prevent doctors from giving prescriptions without written parental consent and let pharmacists refuse filling prescriptions suspected of having forged doctors' signatures.
Opioids include heroin, prescription opioids, and nonpharmaceutical fentanyl.
Nearly 2,000 people died in 2015 in Michigan from drug overdoses. The federal Centers for Disease Control and Prevention says Michigan and some other states are facing opioid epidemics.
The bills now return to the GOP-controlled Senate, but likely won't be taken up until September after lawmakers return from break.
6/14/17 – Pension deal steers more teachers to 401(k) plan
LANSING, Mich. (AP) — Newly hired school employees would automatically be enrolled in a 401(k)-only retirement plan unless they opt out within 75 days and instead choose a blended pension benefit that would cost more of their paycheck under a deal struck between Gov. Rick Snyder and Republican legislative leaders.
The change agreed to Tuesday would apply to teachers and other school workers hired on Feb. 1 or later and cost the state much less than an earlier version of legislation introduced last month. That's according to a summary of the agreement circulated to GOP senators at a caucus meeting and obtained by The Associated Press.
New hires now qualify for a pension and a small 401(k).
Under bills that could begin advancing Wednesday, they would default into a 401(k)-only plan like what state employees receive. They could still pick a pension, but it would cost them more than what teachers now pay.
6/14/17 – US college student released by North Korea
CINCINNATI (AP) — An American college student who was released from a North Korean prison is finally home but in a coma and undergoing treatment at an Ohio hospital.
An airplane carrying Ohio native Otto Warmbier landed in Cincinnati late Tuesday night. The 22-year-old was then taken by ambulance to the University of Cincinnati Medical Center.
Warmbier was serving a 15-year prison term with hard labor in North Korea for alleged anti-state acts.
In Warmbier's hometown of Wyoming, just outside of Cincinnati, residents tied ribbons to trees and said news of his release had sent waves of shock and joy through the community.
The State Department secured Warmbier's release at President Donald Trump's direction.
A hospital spokeswoman says Warmbier's family is expected to hold a news conference Thursday morning at Wyoming High School.
6/14/17 – Fire broke out in London high rise
LONDON (AP) — London's Fire Brigade says that a structural engineer and urban search and rescue crews have assessed the stability of the burning tower block in west London and believe it is not in danger of collapsing.
The brigade says "it is safe for our crews to be in there." It added the cause of the massive fire is not known at this stage.
The 24-story apartment block was still engulfed in thick black smoke Wednesday morning some 10 hours after a fire first broke out. An unknown number of people have died and about 50 others were sent to hospitals.
6/13/17 – Teen killed in car/train crash
ZEELAND TOWNSHIP, Mich. (AP) — Authorities say a western Michigan teenager has died after her car collided with a train.
The Ottawa County Sheriff's Office says 17-year-old Samantha Lubbers of Zeeland Township had just left a private driveway Monday afternoon when the collision occurred.
Officers say the car slowed as it approached the crossing but then proceeded onto the tracks. The train struck the passenger side of the car, which rolled over. Lubbers was extricated by first responders and airlifted to a hospital, where she died.
She was a student at Covenant Christian High School.
Officers say the CSX train was traveling approximately 35 mph and had 33 cars.
6/13/17 – Baby found in visitor's car
GRAND RAPIDS, Mich. (AP) — Police say they're interviewing a woman believed to be the mother of a newborn apparently abandoned inside the car of a hospital visitor in western Michigan.
Police say the baby was found Monday morning after the visitor returned to his car at Mercy Health St. Mary's Hospital in Grand Rapids.
They say the 24-year-old woman is cooperating with investigators. It's unclear whether she knows the man in whose car the baby was found.
Police also say the baby's in good health and appears to have been born within the last three days.
Michigan allows people to surrender a newborn baby to emergency service providers, including hospitals, without fear of being charged. Parents may also call 911 to surrender a child.
Child Protective Services also is investigating.
6/13/17 – Opening forest roads to off-road vehicles
LANSING, Mich. (AP) — Officials are inviting public comment on a plan to open thousands of miles of state forest roads to off-road vehicles in Michigan's northern Lower Peninsula.
The Department of Natural Resources manages the roads. They provide access for habitat improvement, timber management, fire control and outdoor recreation.
Historically, they've been closed to off-road vehicles unless designated parts of ORV routes.
But a law enacted last year says all the region's state forest roads will be open to ORVs unless the DNR closes them. The change takes effect in January 2018.
The DNR has developed a map of the roads and scheduled meetings for June 19 in West Branch, June 20 in Cadillac and June 21 in Gaylord to get feedback.
Comments can be made by viewing the online map .
6/13/17 – Kids Count
LANSING, Mich. (AP) — An annual report reveals that about 22 percent — or 486,000 Michigan children — lived in poverty in 2015.
The 2017 Kids Count Profile by the Baltimore-based Annie E. Casey Foundation was released Tuesday and looks at health, education, economic well-being and family and community as part of a national effort to improve conditions for children and their families.
It also says about 32 percent of Michigan children lived in households were parents lacked secure employment.
Nationally, 21 percent of children lived in poverty in 2015 and 29 percent lived in households were parents lacked secure employment.
The report lists Michigan at 32nd among states in child well-being. New Hampshire was ranked first, followed by Massachusetts and Vermont. Mississippi was ranked last.
__
6/13/17 – Unattended Vehicles
LANSING, Mich. (AP) — Legislation up for a vote in the Michigan Senate would let residents legally leave a vehicle running unattended on private property.
The bill , which won House approval last month, was proposed after a Detroit-area man was ticketed $128 for leaving a car running in his driveway as the vehicle warmed up.
A state rule requires people to stop the engine and remove the ignition key before letting a vehicle stand unattended. The legislation would keep the prohibition in place only for vehicles parked on public streets, but not if they are equipped with a remote-start feature.
The Senate plans to vote Tuesday, and the bill is expected to soon go to Gov. Rick Snyder for his signature.
6/13/17 – Legal fight over the travel ban
SAN FRANCISCO (AP) — Another appeals court, another defeat for the Trump administration.
The San Francisco-based 9th U.S. Circuit Court of Appeals on Monday refused to reinstate President Donald Trump's executive order restricting travelers from six mostly Muslim countries.
Another federal appeals court, the Virginia-based 4th Circuit, last month also refused to reinstate the travel ban. The administration has appealed that decision to the U.S. Supreme Court.
The Supreme Court justices could order an unusual June argument and try to resolve the travel ban lawsuits before they leave for the summer. They also could essentially do nothing, leaving the two appeals court rulings in place.
One reason the court might feel some responsibility to act is because the administration has asked for expedited review. The court typically also has the last word when a federal court strikes down a law or presidential order.
6/13/17 – Dennis Rodman arrives in North Korea
PYONGYANG, North Korea (AP) — Former NBA player Dennis Rodman has arrived in North Korea on his first visit since President Donald Trump took office.
He told reporters before departing Beijing airport on Tuesday that he is "just trying to open a door" with North Korea.
Rodman has received the red-carpet treatment on four past trips since 2013. He also has been roundly criticized for visiting during times of high tensions between the U.S. and North Korea over its weapons programs.
6/13/17 – Sessions to face sharp questions
WASHINGTON (AP) — Attorney General Jeff Sessions is preparing for sharp questions from his former Senate colleagues about his role in the firing of James Comey and his Russian contacts during the campaign. They will also ask about his decision to recuse from an investigation into possible ties between Moscow and associates of President Donald Trump.
The public testimony Tuesday before the Senate Intelligence committee should yield Sessions' most extensive comments to date on questions that have dogged his entire tenure as attorney general and that led him three months ago to step aside from the Russia probe.
Lawmakers for weeks have demanded answers from Sessions, particularly about meetings he had last summer and fall with the Russian ambassador to the United States.
6/12/17 – 1 year since Pulse massacre
ORLANDO, Fla. (AP) — A year after the worst mass shooting in modern U.S. history, residents in Florida were remembering the 49 patrons who were killed at a nightclub with three services at the Pulse club and a large evening gathering in the heart of downtown Orlando.
Gov. Rick Scott ordered flags around Florida to be flown at half-staff Monday, and at noon, church bells throughout Orlando were scheduled to ring 49 times.
Monday's services culminate days of events to honor the 49 people killed and dozens wounded in the mass shooting at the Pulse nightclub on June 12, 2016.
6/12/17 – Pipeline beneath Straits of Mackinac passes
MACKINAW CITY, Mich. (AP) — Pipeline company Enbridge says an oil pipeline beneath the Straits of Mackinac in northern Michigan has passed federally required pressure tests.
The test took place Saturday on one pipeline that's part of Line 5.
Enbridge pumped the line's west segment with water and kept pressure high for 8 hours. Enbridge officials told reporters in a conference call Monday the line is fit for service and no leaks were found.
A second pipeline, called the east segment, will be tested soon.
The pipelines were built in 1953. Line 5 carries about 23 million gallons of crude oil and liquid natural gas daily between Superior, Wisconsin, and Sarnia, Ontario. A nearly 5-mile-long section, divided into two lines, runs along the bottom of the straits area where Lakes Huron and Michigan converge.
6/12/17 – Alzheimer's awareness
DETROIT (AP) — The Alzheimer's Association Greater Michigan Chapter is encouraging people to form teams and participate in an event to raise awareness about the disease.
Spanning 16 hours, The Longest Day takes place from sunrise to sunset on June 21 — the Summer Solstice.
The private, nonprofit voluntary health organization says teams can hold fundraisers like dance-a-thons, golf outings and bake sales to honor loved ones dealing with Alzheimer's and their caregivers.
Alzheimer's Association Greater Michigan Chapter President Jennifer Lepard says about 5.5 million people in the United States, including more than 180,000 in Michigan, have the disease.
Gov. Rick Snyder has proclaimed June 2017 as Alzheimer's Disease Awareness Month in Michigan.
6/12/17 – Deadly weekend on MI lakes
(AP) — At least 5 people have died in Michigan lakes.
Police say a 27-year-old Lansing man was found floating face-down Saturday night in Lake Michigan at Holland State Park. Yellow flags were flying at the time, a warning to swimmers that the water could be risky.
Across the state in Wayne County, a 61-year-old man drowned in Belleville Lake.
A 23-year-old woman disappeared while swimming at Clear Lake in St. Joseph County, 40 miles south of Kalamazoo.
In northern Michigan, authorities say a Grayling man went under in Lake Margrethe in Crawford County.
A kayaker was found in the West Bay of Elmwood Township in Leelanau County.
6/12/17 – Grand Rapids Public Museum plans exhibit exploring brains
GRAND RAPIDS, Mich. (AP) — The Grand Rapids Public Museum is planning a new exhibit that will allow visitors to explore the brain.
The exhibit titled "Brain: The World Inside Your Head" opens Sept. 16. It uses special effects, hands-on learning activities, video games, optical illusions and interactive displays to show how the brain functions — and how it can malfunction as well.
Those involved say the exhibition seeks to make brain-related disorders easier to understand. It's scheduled to run through Jan. 7.
Upon entry into the exhibit, visitors will walk through a tunnel of flashing fiber-optics to illustrate networks of neurons firing and communicating. The exhibit also shows comparisons between the human brain and animal brains as well as explores brain development.
6/12/17 – Immigration arrests
DETROIT (AP) — The arrest of dozens of Chaldeans in southeastern Michigan by U.S. immigration officials has prompted a protest at a detention center in Detroit.
Martin Manna, an Iraqi-American Christian advocate who is president of the Chaldean Community Foundation, tells the Detroit Free Press about 40 people were arrested, mostly Sunday. He says family members of the Catholics with Iraqi roots who were arrested indicate most had criminal records and were awaiting deportation.
MLive.com reports nearly 100 people protested Sunday at a Detroit detention center.
U.S. Immigration and Customs Enforcement didn't confirm details, but spokesman Khaalid Walls says in a statement the agency "regularly conducts targeted enforcement operations during which additional resources and personnel are dedicated to apprehending removable aliens."
He says the focus is consistent with "routine, targeted arrests" by ICE.
6/9/17 MI Plan For College Graduates to Receive Student Loan Assistance
(Photo credit: Caitlin_Murbach@Photobucket)
The thought of making that first student loan payment after graduation can be a daunting prospect, especially if you aren't sure where the money is going to come from.
The Michigan Department of Treasury is starting a one year pilot program for those who might be facing financial challenges.  The plan is to assist delinquent student loan borrowers by providing free financial literacy information and one-on-one counseling.  Those Michigan student loan borrowers who are currently delinquent can opt-in to the program.
Part of the program involves creating and following a budget, develop a repayment plan and understand their credit scores.
For more information visit loanassistmichigan.org
6/9/17 – Britain's parliamentary election
LONDON (AP) — In the big book of political blunders, Theresa May's decision to hold a snap election to solidify her Brexit mandate will rank among the most memorable _ and the most unnecessary. Her party's huge lead in the opinion polls made the prospect too tempting to pass up, but she finds herself now without a parliamentary majority.
Though the British election result, which saw Prime Minister Theresa May's Conservative Party lose its majority in the House of Commons, has thrown another complication into the start of the talks over Britain's exit from the EU,  EU Commission President Jean-Claude Juncker said the Commission is ready to start.
"As far as the Commission is concerned, we can open negotiations tomorrow morning at half past nine," he said in Prague. "So we are waiting for visitors coming from London. I hope that we will not experience further delay in the conclusion of these negotiations."
6/9/17 – Sand angel world record
LUDINGTON, Mich. (AP) — A western Michigan city is looking to break a mark set by the Guinness World Records for the most people simultaneously making sand angels at a beach.
"Be Someone's Angel" is scheduled for this Saturday and is organized by the Spectrum Health Ludington Hospital Foundation.
Foundation Director Kaley Petersen says the event will also be a fundraiser for the hospital's cancer service center. The event is free with a $20 suggested donation.
Participants will create sand angels at the same time for 30 continuous seconds. An official Guinness judge will be at the event to verify in real time if the event breaks the current record, which was set in 2015 in Pembrokeshire, United Kingdom, with more than 350 angels completed.
The foundation's goal for the record is 5,000 angels.
6/9/17 – Brownfield redevelopment bills
LANSING, Mich. (AP) — Developers now can collect some of the taxes generated by businesses on brownfield sites upon which they're building.
Gov. Rick Snyder signed legislation Thursday that would allow developers to receive up to 50 percent of taxes for up to 20 years to help recuperate the cost of building on the site. Snyder says the legislation is important for closing existing funding gaps surrounding brownfield sites and helping improve communities for Michigan residents.
Brownfield sites come with added costs of cleaning up environmental hazards. Developers will have to pay for cleanup themselves.
The Michigan Thrive Initiative, a coalition of about 60 economic development organizations, cities and chambers of commerce, support the legislation. Critics have said it would only benefit a handful of well-connected developers.
6/9/17 – Oxycodone trafficking
CLARKSBURG, W.Va. (AP) — Federal authorities in northern West Virginia have charged 33 people following an investigation into the illicit distribution of the painkiller oxycodone.
According to prosecutors, the 129-count indictment unsealed Thursday alleges that the group from Michigan and West Virginia conspired to operate the trafficking ring.
Many were arrested Thursday.
They include nine defendants from Detroit and one from Eastpointe, Michigan.
In West Virginia, 10 are from Morgantown and others are from Westover, Fairmont, Pursglove, Buckhannon, Kingwood, Stonewood, Salem, Dellslow, Crawford and Maidsville.
The Mon Metro Drug and Violent Crime Drug Task Force led the investigation.
6/9/17 –  2 men charged with plotting terror attacks
NEW YORK (AP) — Federal authorities say they've interrupted efforts to identify potential terrorism targets in New York City and Panama by arresting a man Michigan and another in New York.
Court papers unsealed Thursday charge the two men with providing support to a terrorist organization.
Samer El Debek of Dearborn, Michigan, was arrested June 1 in Livonia, Michigan, while Ali Kourani was arrested in the Bronx. Both men are being held in New York City.
Defense lawyers did not immediately comment.
In a statement, authorities say the men tried to provide support to Hezbollah's Islamic Jihad organization after receiving military training from the group.
They say El Debek looked for potential targets in Panama, including U.S. and Israeli embassies, while Kourani surveilled American targets, including military and law enforcement facilities in New York City.
6/9/17 – Free fishing weekend
LANSING, Mich. (AP) — No fishing license? No problem — for this weekend, anyway.
Michigan is holding its annual "free fishing weekend" Saturday and Sunday to promote the many angling opportunities offered by the state's lakes and streams.
You'll still need to observe other fishing regulations.
The Department of Natural Resources says a number of activities have been organized around the state to celebrate the weekend.
A "Fish 'N Float" event Saturday at Stuart's Landing in Calhoun County will include youth fishing and casting contests, root beer floats and more.
Also Saturday, the DNR's Cheboygan field office is hosting a youth fishing tournament and Genesee County's Kids Fishing Club is offering lessons.
Lake Linden-Hubbell Sportsmen's Club Rice Lake Fishing Derby in Houghton County is scheduled for Sunday.
For information about other events, see michigan.gov/freefishing.
6/9/17 – Plenty of power to deal with the heat
LANSING, Mich. (AP) — With temperatures expected to hit 90 degrees this weekend, Michigan's energy agency says the state has plenty of power to keep residents cool.
The state predicts overall power consumption this year will be down by roughly 4 percent among residential customers, compared to electricity use in 2016. The report assumes a summer of normal temperatures.
Even if temperatures turn out to be higher than expected, the state predicts electricity consumption will still be down from last year because 2016 was so warm.
Forecasters say Michigan will have 90-degree temperatures into next week.
6/9/17 – Church Bus Crash
ATLANTA (AP) — Authorities say a church bus carrying Alabama high school students on their way to a mission trip in Africa crashed near Atlanta, killing one person and injuring several others.
Fulton County Police Cpl. Partrena Smith said the Mount Zion Baptist Church bus from Huntsville, Alabama, was headed to the airport Thursday afternoon when it collided with another vehicle on a four-lane road. Dozens of high school students and adults were on board.
Images from the scene showed the bus on its roof and another car underneath it. The parkway where the crash occurred was completely closed and firetrucks and ambulances swarmed the area near Atlanta's airport.
6/9/17 – Grand Valley State-Fundraising
ALLENDALE, Mich. (AP) — Grand Valley State University has launched an $85 million fundraising campaign.
The "Laker Effect" campaign will provide increased support for students and allow university programs and facilities to stay current. The initiative will address three primary areas: opportunity, achievement and relevance.
The university's President Thomas J. Haas says the Michigan school's strategic plan "inspires and compels us to ensure our students are enabled and successful, and our programs are relevant for their future and the future of our region and our state."
The school describes the "Laker Effect" as the collective impact of the university community on individual students as well as the state and beyond.
6/8/17 – Kindness Shown in Chicago Makes it's Way on to The Internet
(Photo: Ryan Hamilton-Facebook)
A young woman's kindness has attracted a strong reaction on the Internet.  26-year old Casey Spelman of Indianapolis wasn't looking to be a viral draw but when she stopped on a Chicago street to help a blind man hail a cab, the video got published this weekend on Ryan Hamilton's Facebook page.  He was attending a party on a nearby building when he witnessed the action.  He's quoted as saying this simple act of kindness impressed him since we hear so much about bad things happening around the world.  Since Saturday, the images and video and has drawn tens of thousands of likes and thousands of shares.  TV stations and newspapers have published the story of a person just helping someone else.  Spelman was tracked down by a Chicago area TV station and told them she was just in the area sightseeing, saw a person in need and decided to help.
6/8/17 – James Comey hearing
(AP) – Fired FBI director James Comey goes before the Senate Intelligence Committee today.  He's expected to recount a series of conversations with President Trump.  Some of that information was revealed in 7 pages of testimony that was released Wednesday.   Comey is expected to testify about possible Russian meddling in the 2016 election.
6/8/17 – Moped parking rules at MSU
EAST LANSING, Mich. (AP) — Michigan State University is delaying plans to curb parking for mopeds after students pushed back against the changes.
The Lansing State Journal reports students who use mopeds can continue to park at bike racks next to campus buildings through the 2017-18 school year. A plan announced in April would have required moped riders to park in designated spaces on campus beginning this fall.
The East Lansing school's police department says plans have been pushed back to the 2018-19 school year so people can be made aware of changes.
Police have said they've seen an increase in moped use, making it more difficult to park bikes. Police say they're also worried about the safety of pedestrians when people drive mopeds on sidewalks to get to bike racks.
6/8/17 – Motorcycle endorsement legislation
LANSING, Mich. (AP) — The Michigan House has voted to increase motorcycle endorsement and registration fees.
Legislation passed Wednesday would increase the original endorsement fee from $13.50 to $16 and the renewal fee from $5 to $7. It also would increase the annual registration tax from $23 to $25.
The bill is sponsored by Republican Rep. Jim Tedder of Clarkston.
The bill would create the Motorcycle Safety Awareness Fund. Tedder says the fund will be used to educate drivers through public service announcements and other ways about being aware of riders on the road.
The legislation passed 94-14 in the Republican-led chamber and goes to the Senate for future consideration.
6/8/17 – Snyder, top lawmakers will meet more frequently
LANSING, Mich. (AP) — Gov. Rick Snyder says he will be meeting more frequently with Republican legislative leaders after a "positive" meeting.
GOP lawmakers are pushing to close the pension system to newly hired teachers in favor of a 401(k) only. Snyder opposes the switch, and the impasse led legislators to exclude Snyder from their budget decisions.
Snyder and the leaders met Wednesday for the first time in two weeks. He says they are searching for common ground among various proposals related to the Michigan Public School Employees Retirement System. Snyder, declining to be specific, says "we're moving in the right direction."
Senate Majority Leader Arlan Meekhof also calls the meeting "very positive." He says the governor and legislative leaders can find a "reasonable way" to close the pension system to new hires.
6/8/17 – Concealed pistol licenses
LANSING, Mich. (AP) — The Michigan House has passed a package of four bills that would make concealed pistol licenses optional for people living in the state.
The primary bill passed 59 to 49 Wednesday while others passed on similar votes.
The bills now go to the state Senate. They would remove the restriction of requiring a license to carry a concealed pistol and let people voluntarily get education or training since a permit would not be required.
Rep. Michelle Hoitenga, a Republican from Manton, says she knows of law-abiding citizens without licenses who get in trouble when their clothing accidentally covers their pistol when they are open-carrying.
Opponents say not requiring concealed pistol licenses — and the training required to get them — could pose dangers to police and the public.
6/8/17 – Corrupt public workers to lose retirement benefit
LANSING, Mich. (AP) — Michigan Gov. Rick Snyder has signed legislation requiring that public employees convicted of a crime related to their work lose a portion of their pension or 401(k).
Michigan law had allowed for forfeiture of public employees' retirement benefits if they misuse funds or take bribes. The new law enacted Wednesday mandates such forfeitures and applies them to a convicted worker's 401(k) — not just a pension.
They will lose the portion of a benefit contributed by the employer, including earnings on those contributions.
Snyder says in a statement that "protecting the integrity of retirement contributions employers make is critically important."
6/7/17 Whitecaps Send Six to Midwest League All-Star Game
The West Michigan Whitecaps are sending some of the most productive players in the league to the Midwest All-Start Game in Midland, Michigan in two weeks.
Two players will be starters – First baseman Blaise Salter and Outfielder Jake Robson.  Salter has proven to be one of the top run producers in the league with a .319 batting average, four homers and 44 RBI's – tops in the MWL.
Robson is second in the league with a .337 batting average and fourth in the league in on base percentage.
Infielder Josh Lester is also on the roster with seven home runs and 26 RBI's.
Pitchers Austine Sodders, Greg Soto and Jason Foley have also made the team.  They're part of a team that leads the league with an ERA of 2.54.  Together they have a combined 14-2 win-loss record.
The players were chosen by team managers vote.  West Michigan was one of three teams sending six players to the game.  Dayton led the league with seven players sent to the All-Star Game.
6/7/17 – One year after fatal bike crash in Kalamazoo
KALAMAZOO, Mich. (AP) — The four survivors of a Michigan bike crash that killed five other cyclists a year ago say they're been dealing with lasting physical and psychological trauma from the accident.
Wednesday marks the first anniversary of the incident in which cyclists with the Chain Gang Bicycle Club were mowed down from behind by a pickup truck driven by Charles Pickett Jr. in Kalamazoo.
Police say Pickett ingested handfuls of pain pills and muscle relaxers before the accident. Five of the riders died at the scene, and the remaining four were severely injured.
Survivor Paul Gobble says he can ride again but still deals with a numbed feeling, general pain and endurance issues.
Pickett is charged with 14 felonies, including second-degree murder and driving under the influence. His trial scheduled for September.
6/7/17 – Boosting pay, mileage rate for jurors
LANSING, Mich. (AP) — Michigan residents who serve as jurors could get a pay raise and a higher mileage reimbursement rate starting next year.
The state House unanimously sent Gov. Rick Snyder legislation Tuesday requiring that jurors be paid $30 for their first full day instead of $25. They would get $45 for each subsequent day, above the current $40 rate.
Mileage reimbursement would double to 20 cents a mile.
The proposed pay increases — the first since 2003 — would begin next April as long as a state juror fund has more than $2 million. It had a $10.5 million balance last fiscal year.
The bills' supporters say while compensation isn't intended to reimburse jurors for all out-of-pocket expenses, it should at least cover parking and lunch.
The Chain Gang and Kalamazoo Strong, held a ride to remember the victims and to raise money for a memorial statue to honor those who were victims.
Two more rides are planned for Thursday.  At 6 p.m., one will complete the 28 miles that the 9 cyclists originally had started last year and then a Ghost Ride for 12 miles to and from the memorial site.
6/7/17 – Budget bills for colleges approved by panel
LANSING, Mich. (AP) — Michigan's 15 public universities would get an overall 2 percent boost in state funding under legislation ironed out by lawmakers.
A Republican-led conference committee voted 5-1 for the $1.6 billion higher education budget bill Tuesday, with one Democrat in opposition. Schools' funding increases would range from 1.5 percent to 2.7 percent. Five universities' state aid would remain below levels from seven years ago.
Legislators are advancing spending measures after setting targets without Gov. Rick Snyder due to an impasse over closing the pension system to newly hired school employees. It's unclear if the full Legislature will vote without a deal with the Republican governor.
Twenty-eight community colleges would see an overall 1 percent funding boost under another bill approved Tuesday. Increases would range from 0.6 percent to 3.2 percent.
6/7/17 – Great Lakes dredging
DETROIT (AP) — The U.S. Army Corps of Engineers district in Detroit says it has received an additional $16.5 million from Congress for dredging and infrastructure repairs in the Great Lakes region.
District engineer Lt. Col. Dennis Sugrue says the funding will be used for the most critical needs at six harbors.
Locations of dredging projects scheduled for Michigan include Inland Route at a cost of $615,000; Little Lake Harbor for $540,000; and Leland Harbor for $500,000.
Spending for repair, replacement or construction projects will include $6.2 million for Portage Lake Harbor; $3.7 million for the St. Marys River and Soo Locks; and $500,000 for Grand Haven Harbor.
Funding also was designated for environmental infrastructure work in Oakland County and a study of deepening the Saginaw River.
6/7/17 – Deadly double attack in Iran
TEHRAN, Iran (AP) – Iran's state-run IRNA news agency says 2 security guards have been killed and more than 30 people wounded in attacks on the parliament building and the shrine of Ayatollah Ruhollah Khomeini.   Assailants armed with rifles stormed the parliament building Wednesday and one of the attackers blew himself up inside, where a session had been in progress.   Another group of attackers, including a second suicide bomber, struck the shrine, Khomeini.
6/6/17 Police Officer Attacked in Paris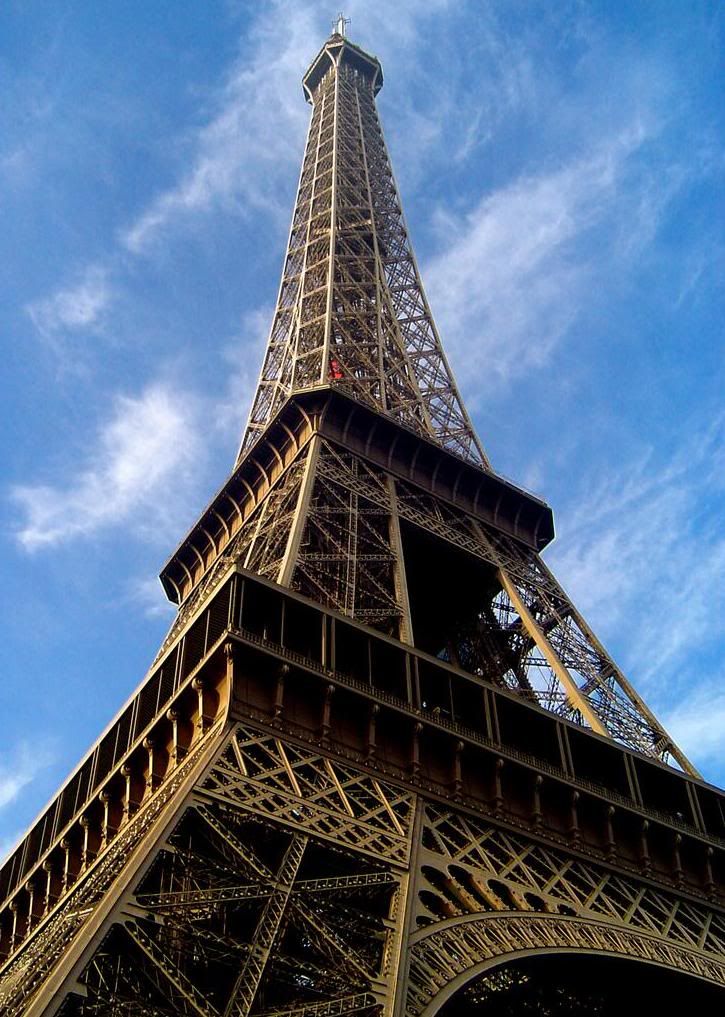 (Photo Credit: Photobucket)
Paris police say an unidentified assailant has attacked a police officer near the Notre Dame Cathedral, and the officer then shot and wounded the attacker.
A police spokesperson told The Associated Press that the officer used his weapon to shoot the attacker in Tuesday's incident. The spokesperson, who was not authorized to be publicly named, said the attacker was being hospitalized.
A police union official, Cedric Michel, said a man armed with a hammer went after the police officer who was patrolling on the esplanade in front of Notre Dame Cathedral. Michel said the attacker was "neutralized" by police.
It is unclear whether the attacker was acting alone. Paris police are now opening a counter-terrorism investigation.
6/6/17 – 3-year-old drowns in backyard pool
PARK TOWNSHIP, MI (Mlive) — Ottawa County Sheriffs are investigating after the apparent drowning of 3-year-old boy, Capt. Mark Bennett said.
Authorities responded to a home in the 17000-block of 3rd Street around 2 p.m. Monday, June 5 on a report of child found at the bottom of a pool.
Police said Cairo Klaasen was playing in the backyard, near the pool, with his parents close by.
The parents lost sight of their son and found him unresponsive at the bottom of the above-ground pool.
Klaasen was removed from the pool and first responders tried to resuscitate him. He was transported to Holland Hospital where he was pronounced dead.
6/6/17 –  Medicaid costs $800M under GOP bill
LANSING, Mich. (AP) — Top officials in Gov. Rick Snyder's administration say it could cost Michigan up to $800 million a year to keep the state's Medicaid expansion program at current enrollment levels if cuts approved by the U.S. House are enacted.
State Department of Health and Human Services Director Nick Lyon gave the estimate Monday during an event in which Snyder aides and advocates defended the expanded Medicaid program.
The House bill, which is pending in the Senate, would halt extra federal funds in 2020 that 31 states get for former President Barack Obama's expansion of Medicaid — the federal-state health care program for poorer and disabled Americans.
Lyon and state budget director Al Pscholka indicated Michigan would not have enough money to keep the entire Medicaid expansion intact.
6/6/17 – Gerald R. Ford medal
GRAND RAPIDS, Mich. (AP) — Former President Jimmy Carter is being honored with the Gerald R. Ford Medal for Distinguished Public Service.
The Gerald R. Ford Presidential Foundation is making the announcement Monday at an event at the Capitol Hill Club in Washington D.C. In a video message recorded earlier in Atlanta, Carter noted that he shared "mutual respect" for Ford and an "intense personal friendship."
Ford was a congressman from Grand Rapids, Michigan, before becoming vice president and then president. He died in 2006. Steven Ford said in a statement that his father and Carter "illustrated to the nation that politics can be handled with dignity, class and respect."
Past recipients of the medal include former President George H.W. Bush in 2016 and former Secretary of State Henry Kissinger in 2010.
6/6/17 – Oakland University approves tuition increase
ROCHESTER HILLS, Mich. (AP) — Oakland University in suburban Detroit has approved a tuition increase for the 2017-18 school year.
The 3.74 percent tuition increase approved Monday by the school's board is an average of new rates for full-time resident underclassmen and upperclassmen. The school says that in-state graduate students will see a tuition increase of 3.75 percent.
The new rates are part of the university's $271.5 million budget.
The Detroit News reports other public universities in Michigan are scheduled to set tuition rates in the coming weeks, with the University of Michigan approving rates on June 15, Michigan State University on June 21 and Wayne State University on June 23.
Oakland University's campus spans more than 1,400 acres in the Oakland County cities of Auburn Hills and Rochester Hills.
6/6/17 – Amazon-Prime-Discount
NEW YORK (AP) — Amazon is offering a discount on its Prime membership for people who receive government assistance.
Amazon says customers who get benefits like Supplemental Nutrition Assistance Program, or food stamps, can pay $5.99 per month for membership, which would include free shipping and unlimited streaming of movies and TV shows with Prime Video. The regular annual membership is $99 per year. But those who cannot afford to pay up front have to pay $10.99 a month for the same benefits.
Amazon's Prime program, with the perks it brings, has created strong habits among shoppers as competition is keen. Amazon says it wants to make the program more accessible. Walmart, which has the second-biggest share of online sales, has been trying to close the gap with Amazon.
6/6/17 – Kremlin has denied claims
WASHINGTON (AP) — The Kremlin has denied claims from a U.S. government intelligence report that Russian hackers attacked at least one U.S. voting software supplier before last year's presidential election. The classified National Security Agency report, which was published online on Monday by The Intercept, said Russian military intelligence agency GRU attacked the software company and sent spear-phishing emails to local election officials around October and November.
6/5/17 Griffins Prepare for Game 3 of Calder Cup Finals

Video Courtesy of the Grand Rapids Griffins
In front of a sellout crowd, the Griffins used double overtime Saturday to beat the Syracuse Crunch and pulled out to a 2-0 lead in the series.
Now they have a little time to get ready to put this series away and bring another championship to the city.  And they'll use the time to prepare for a team with their backs against the wall.
While the Griffs been perfect at home, their opponent has also enjoyed the home cooking.  The Crunch are a stunning 9-0 at home in the 2017 playoffs and are 15-1-1 when they get out to a lead in the first and second periods.
But the Crunch record tells a significant struggle for the team.  They suffer from being down in the first two periods and have a hard time coming back.  Out of six games where they trail by the end of the second period, they've only managed one win.
Both teams are spending several days recovering after the double overtime game on Saturday.  Game Three is set for Wednesday at War Memorial Stadium at 7pm.
6/5/17 – Gas Prices
DEARBORN, Mich. (AP) — AAA Michigan says gas prices statewide have risen by about 7 cents per gallon in the past week.
The Dearborn-based auto club says late Sunday the average price for self-serve regular unleaded gasoline was about $2.50 per gallon. That's about 9 cents less than at the same point last year.
AAA says the lowest average price was about $2.43 per gallon in the Marquette area. The highest was about $2.54 in the Grand Rapids, Muskegon and Holland areas.
The Detroit-area's average was up about 3 cents from last week to about $2.48 per gallon
AAA Michigan surveys daily fuel prices at 2,800 gas stations across the state.
6/5/17 – Free Fishing Weekend
DETROIT (AP) — State officials say they're offering a free fishing weekend this month.
The state Department of Natural Resources says anglers can fish without a license from June 10-11. However, other rules will apply. State officials will also waive the regular entry fee for vehicle access to all of Michigan's 103 state parks and recreation areas.
The state has observed free fishing weekends each year since 1986 as a way to promote the state's resources.
Michigan has more than 3,000 miles of Great Lakes shoreline and 11,000 inland lakes.
6/5/17 – Boat collides with cargo vessel
GROSSE POINTE SHORES, Mich. (AP) — A man has been rescued from Lake St. Clair after a 17-foot boat collided with a 400-foot cargo vessel off Grosse Pointe Shores, northeast of Detroit.
The Coast Guard tells The Detroit News that the collision occurred about 11 a.m. Sunday.
The man operating the recreational boat was thrown into the lake. The Coast Guard says he swam to a buoy where he was picked up by a rescue crew.
His boat sank.
The cause of the collision was under investigation.
6/5/17 – Detroit officer wounded
DETROIT (AP) — Police say a person who apparently trying to rob an off-duty Detroit police officer outside a store critically wounded the officer before being fatally shot in an exchange of gunfire.
Detroit police Chief James Craig told reporters the officer went into the store on the city's east side about 11 p.m. Sunday and a surveillance video shows a person with a gun ran at him after he went back outside. Craig says the 27-year-old officer fatally shot the person.
Craig says the officer was shot twice and was taken to a hospital for surgery. Names of those involved weren't immediately released.
Craig says that after the shooting someone approached the dead person and the officer, apparently taking their guns before fleeing. That person is being sought by police.
6/5/17 – Cancer Drugs
CHICAGO (AP) — Drugs are scoring big wins against common cancers, setting new standards for treating prostate, breast and lung tumors. Most striking is that some are giving benefit well past a year, much longer than the few months many new drugs offer.
Studies suggest the drug Zytiga will become a first-treatment choice for men whose prostate cancer has spread.
For advanced lung cancer with a certain gene flaw, the drug Alecensah stopped cancer growth for 15 months longer than a drug used now called Xalkori
For women with a gene that raises their risk for breast cancer, a relatively new drug called Lynparza showed promise.
Results are being discussed Monday at a cancer conference in Chicago.
6/5/17 – London Attack
LONDON (AP) — London police say counter-terrorism investigators have searched two homes and detained "a number" of people suspected of some connection to the three men who swerved a van into pedestrians on London Bridge, then went on a knife rampage nearby.
Seven people died on Saturday and dozens were injured, 21 of them critically, in the attack.
The Islamic State group has claimed responsibility.
London's police chief has said the attackers have been identified, but the names have not been officially released.
Metropolitan Police Commissioner Cressida Dick told Sky News on Monday she would not release further details in what she described as a fast-moving investigation, not would she say whether authorities were familiar with the men ahead of the attack.
6/2/17 – Toyota recall
DETROIT (AP) — Toyota is recalling 36,000 Tacoma pickups in North and South America because they can stall without warning.
The recall involves Tacomas with V-6 engines from the 2016 and 2017 model years. Most of the trucks — 32,000 — are in the U.S. The rest are in Canada, Mexico, Bolivia and Costa Rica.
The company says an engine crankshaft timing rotor may have been produced with excessive anti-corrosion coating, which could cause the crank position sensor to malfunction.
If the sensor malfunctions, the vehicle may run roughly, misfire or stall.
Toyota Motor Corp. won't say if there have been any reports of injuries or accidents related to the defect.
Vehicle owners will be notified of the recall starting next month. Toyota dealers will replace the crank position sensors for free.
6/2/17 – Auto Sales
DETROIT — U.S. auto sales fell for the fifth straight month in May, bolstering expectations for the first annual sales decline since 2009. Some industry analysts lowered predictions for the year as General Motors, Fiat Chrysler, Hyundai and Toyota all reported May decreases compared with a year ago. Ford, Honda, Nissan and Volkswagen said their sales were up. The figures added up to just over 1.5 million vehicles sold and a 0.9 percent decrease.
6/2/17 – Sixth-grader wins National Spelling Bee
OXON HILL, Md. (AP) — Twelve-year-old Ananya Vinay has won the 90th Scripps National Spelling Bee.
The sixth-grader from Fresno, California, won by spelling "marocain," a French word for dress fabric made of ribbed crepe. She gets more than $40,000 in cash and prizes.
Runner-up Rohan Rajeev missed the word "marram," a Scandinavian-derived word for beach grass.
Ananya's victory was the first time since 2013 that the bee has declared a single champion. It ended in a tie for three consecutive years.
The bee added a written tiebreaker test this year, but it didn't come into play.
6/2/17 – Soo Locks
MACKINAC ISLAND, Mich. (AP) — Members of Michigan's congressional delegation are vowing to finally secure a long-sought upgrade of the Soo Locks.
U.S. Sens. Debbie Stabenow, Gary Peters and U.S. House members announced bipartisan legislation Thursday at the Detroit Regional Chamber's Mackinac Policy Conference. The delegation and Gov. Rick Snyder plan to tour the locks at Sault Ste. Marie on Friday.
The locks allow commercial shipping between Lakes Superior and Huron and on into other Great Lakes.
A new lock for 1,000-foot vessels was authorized 31 years ago. But the funding has never come through, and now the U.S. Army Corps of Engineers is studying
Officials are worried that a prolonged shutdown of the lock for large boats — which handles 75 percent of cargo moved through the locks — would cripple the economy.
6/2/17 – Man, 71, dies after falling from boat
SAUGATUCK, Mich. (AP) — Authorities say a 71-year-old man has died after falling from a sailboat while working on the vessel at a marina in southwestern Michigan.
The Allegan County sheriff's department says John Edward DeBoer of Kalamazoo was found in Kalamazoo Lake less than 15 minutes after falling Thursday. He was taken by ambulance to a hospital, where the sheriff's department says he was pronounced dead.
He had been working on the 25-foot sailboat at Sergeant Marina in Saugatuck. Investigators are trying to determine why he fell.
6/2/17 – State Supreme Court – appeal over teacher pay
LANSING, Mich. (AP) — The Michigan Supreme Court has agreed to settle a dispute over more than $500 million withheld from the checks of school employees for retiree health care.
In an order Wednesday, the Supreme Court said it would take an appeal from Gov. Rick Snyder's administration, which wants to keep the money but so far has lost in lower courts. Michigan Education Association President Steven Cook is disappointed.
Public school employees had 3 percent of their pay deducted for about two years under a 2010 law signed by Gov. Jennifer Granholm, but the law was declared unconstitutional. Snyder signed a new law in 2012 that's been upheld by the Supreme Court.
Snyder's office has said the money is necessary for the long-term stability of teachers' health benefits.
6/2/17 – Calley calls for FOIA
LANSING, Mich. (AP) — Lt. Gov. Brian Calley is calling for making state government more transparent by expanding public-records laws, requiring candidates to disclosure their personal finances and limiting how quickly former lawmakers can become lobbyists.
Calley on announced more of his "clean up Lansing" plan outside the Detroit Regional Chamber's Mackinac Policy Conference Thursday. The Republican is expected to run for governor in 2018, when Gov. Rick Snyder is term-limited.
Calley also wants to move Michigan to enacting two-year budgets and prevent public workers from being political consultants on the side.
Calley previously announced he is spearheading a ballot drive to make the Legislature part-time.
Democrats note Calley has been the No. 2 in Lansing for years and accuse him of trying to distance himself from a Republican-run government he has helped helm.
6/2/17 –  Scientists seek protections for cherries from invasive pest
TRAVERSE CITY, Mich. (AP) — Michigan State University scientists have received $300,000 in grants to research protections for the state's cherries from an invasive fruit fly.
The funding will support efforts to fight spotted wing drosophila, which industry surveys say ruined 21 percent of Michigan's cherry crop in 2016.
Half the money is coming from the Foundation for Food and Agriculture Research, a nonprofit established under the 2014 federal farm bill. Michigan State, the Michigan Cherry Committee and the Michigan State Horticulture Society are matching the foundation's grant.
Michigan produces two-thirds of the nation's supply of tart cherries, or more than 200 million pounds.
Growers are taking costly measures to protect their crops from the pest.
Scientists will study pesticide application techniques, develop maps for sharing data on outbreaks and step up outreach to farmers.
6/1/17 – Festival of the Arts Prepares for 48th Season
Festival of the Arts of "Festival" as it's come to be known, will kick off tomorrow in downtown Grand Rapids.  Hundreds of artists, musical acts, dance troops and written and spoken word authors will participate.
This year's theme is "Make It a Family Tradition."  Organizers say they chose this after hearing from volunteers who've been participating for years.  Many of them saying they've enjoyed coming to festival as children, becoming volunteers or artists, and now seeing their children participate.
Be mindful that construction in downtown Grand Rapids has impacted the event.
This year's event also brings back the opening parade, leaving from Rosa Parks Circle at 11:50am and traveling to the Calder Stage for the noon time start.
Festival runs June 2-4.  For a complete listing of acts as well as a map visit festivalgr.org/
6/1/17 – Explosion at Wisconsin plant kills at least 1
CAMBRIA, Wis. (AP) — The local sheriff says at least one person is dead and more than a dozen are hurt after an explosion at a corn milling plant in central Wisconsin.
Columbia County Sheriff Dennis Richards says the blast was reported around 11 p.m. Wednesday at the Didion Milling Plant in Cambria, about 80 miles (129 kilometers) northwest of Milwaukee.
Richards says at least one person was killed and more than a dozen are hurt. He says at least 16 employees were working at the time.
Richards says firefighters and ambulance services, along with medical flights, are responding.
Cambria Village President Glen Williams says the fire was contained by early Thursday, but he says the building was destroyed. Williams says there were no evacuations in the area.
6/1/17 – Farmer sues; marriage view cost him market spot
EAST LANSING, Mich. (AP) — An apple grower has filed a lawsuit, saying he's been shut out of the East Lansing outdoor market after seven years because of his views on gay marriage.
East Lansing doesn't deny the allegation. Steve Tennes says his rights to free speech and religion are being violated. He filed a lawsuit Wednesday.
Tennes grows apples 22 miles away at Country Mill farm in Eaton County. He says East Lansing has excluded him from the city market this year after officials saw a Facebook post last December.
East Lansing says Tennes is being excluded from the market because vendors must comply with the city's civil rights ordinance.
6/1/17 –  Health plan could be costly for those with coverage gaps
NASHVILLE, Tenn. (AP) — The Republican health care bill making its way through Congress could be costly for people who let their coverage lapse.
Under the bill, those who go without insurance for a couple of months — whether because of a job loss, a divorce or some other reason — could face sharply higher premiums if they try to sign up again for coverage, especially if they have a pre-existing condition.
Some might find themselves priced out of the market.
Supporters of the legislation say it is meant to discourage people from waiting until they are really sick before they buy insurance.
People like Lisa Dammert, a thyroid cancer survivor from suburban Nashville, Tennessee, are watching the fate of the bill with concern.
Says Dammert: "It scares me to death."
6/1/17 – Kellogg shutters distribution centers
NEW YORK (AP) — Kellogg Co. is shuttering distribution centers across the nation and cutting more than 1,000 workers, as it follows through with a cost-cutting plan amid falling sales.
The company notified agencies in several states of the closures this week. Earlier this year, the maker of Frosted Flakes, Pop Tarts and Eggo waffles said it would close nearly 40 distribution centers and use a warehouse system.
The Battle Creek, Michigan-based company will shut down a distribution center in Memphis and lay off 172 workers. It will close a center in Sharonville, Ohio, and lay off nearly 250 employees.
Other closings include centers in Houston and Fort Worth, Texas, affecting 420 workers. Facilities in Charlotte and Greensboro, North Carolina, will also close, affecting 500 workers.
6/1/17 – Michigan Budget
MACKINAC ISLAND, Mich. (AP) — Gov. Rick Snyder says the state budget should be resolved soon because K-12 school districts and many municipalities start their fiscal year three months before the state does.
The Republican governor told The Associated Press on Wednesday that a stalemate between him and GOP legislative leaders who want to close the pension system to newly hired teachers not only threatens a six-year streak of completing Michigan's spending plan by early June. He says further delay would "make it challenging" for schools and local governments that rely on state funding and must plan for their fiscal years that begin July 1.
Top Republicans cut Snyder out when setting "target" spending. They want to move new school employees from a hybrid pension/401(k) plan to a 401(k)-only system — which Snyder opposes.
6/1/17 – Coast Guard rescues deer
MANISTEE, Mich. (AP) — A Coast Guard crew has rescued a pregnant deer that was trapped in rocks along the edge of the Manistee River in northern Michigan.
The Coast Guard says crew members from the Manistee station were doing routine training Wednesday morning when they saw the deer struggling to free itself.
They moored their boat, pulled the deer out and carried her to a nearby field. The deer only suffered small scrapes.
The Coast Guard says it does not routinely rescue animals. But Petty Officer 3rd Class Adrian Ledesma said in a release that he and the other crew "decided to rescue the deer before a person without rescue training could get hurt."
Manistee is along Lake Michigan, southwest of Traverse City.
6/1/17 – Airport Funding-Michigan
PELLSTON, Mich. (AP) — Two Michigan airports are getting a share of federal funding for runway work.
Pellston Regional Airport in northern Michigan is getting $3.7 million to help rehabilitate Runway 14/32. Officials say the aim of the work is to maintain the structural integrity of the pavement and to minimize debris on the runway.
The state of Michigan is getting $2 million for a grant program to help Saginaw County H.W. Browne Airport rehabilitate a portion of Runway 09/27.
The money was announced this week by the U.S. Department of Transportation as part of $527.8 million in grants to airports across the country. The Federal Aviation Administration's Airport Improvement Program helps pay for an array of airport infrastructure work.
6/1/17 – School Evacuation-Irritant
MUSKEGON, Mich. (AP) — Officials say pepper spray that was inadvertently released inside a western Michigan school prompted an evacuation last month and led to about 20 students and staff members being treated for breathing problems.
The Diocese of Grand Rapids this week issued a statement with an update on the investigation, saying the student was fiddling with a pepper spray canister that was on a lanyard that also held keys.
Hazardous materials teams responded to Muskegon Catholic Central on May 23 and classes were cancelled for the day. The source of the irritant involved was previously unknown.
Reported symptoms included shortness of breath, coughing and chest tightness. Those treated for breathing problems were released from the hospital that day.
About 450 people were in the school at the time of the evacuation.
5/31/17 – Plane Diverted to Grand Rapids
GRAND RAPIDS, Mich. (AP) — Authorities say a JetBlue flight from New York to San Francisco landed in Michigan after a lithium battery in a passenger's laptop apparently started a fire.
No injuries were reported and the plane landed safely about 8:10 p.m. Tuesday at Gerald R. Ford International Airport in Grand Rapids.
JetBlue says in a statement that flight 915 from John F. Kennedy Airport was diverted "following reports of smoke emitting from a carry-on bag holding an electronic device."
Firefighters responded at the airport as a precaution, but the airport says the fire was out by the time the plane landed.
Airport spokeswoman Tara Hernandez says the plane took off about 8:50 p.m. and continued the flight to San Francisco.
5/31/17 – Family Cancer Ride
BRIGHTON, Mich. (AP) — A family from a Detroit suburb has set off on a 1,200-mile (about 1930 kilometers) long bicycle journey to benefit children's cancer research.
Eva and Karl Helminen and their 10-year old son, Zack, from Brighton left Thursday for a six-week trek to the Upper Peninsula and back on a custom-made bike for three.
The ride is a part of the Great Cycle Challenge USA fundraiser to benefit the Children's Cancer Research Fund.
Eva says the family was inspired to participate because of relatives who've had cancer.
Karl says they plan to ride five or six hours each day and hope to end their trip on July 4 in Ludington.
As of Monday, the family has raised almost $7,500 of their $10,000 goal. They're ranked second in the country for fundraising.
5/31/17 – Michigan detective sickened
GRAND RAPIDS, Mich. (AP) — Part of a sheriff's department office in western Michigan has been evacuated after a detective became ill during testing of suspected narcotics.
The Kent County sheriff's department says standard testing was being conducted Tuesday morning on a white powdery substance when the detective had a possible drug reaction. A hazardous materials team responded, and the detective was taken to a hospital.
The detective was given an opioid overdose reversal drug as a precaution.
Air quality tests were being conducted. Other areas of the Kent County sheriff's department offices in Grand Rapids remained open.
The detective from the police department in the Grand Rapids suburb of Wyoming is a member of the Kent Area Narcotics Enforcement Team. The substance was collected Monday during an investigation.
5/31/17 – Courthouse – loaded handgun
ST. JOSEPH, Mich. (AP) — Two people have been arrested after a loaded handgun was found inside a purse during a security screening at a county courthouse in southwestern Michigan.
The Berrien County sheriff's office says 40-year-old Arnelda Jackson is charged with carrying a concealed weapon, resisting police and being a felon in possession of a firearm.
Also charged is 37-year-old Molly Jackson who faces carrying a concealed weapon and resisting police charges.
A man and woman were passing through security when the handgun was spotted Tuesday morning by a court X-ray machine.
Authorities say the man grabbed the purse and he and the woman ran from the courthouse in St. Joseph. Deputies and bailiffs caught them in a parking lot.
Arnelda and Molly Jackson are from Wyoming, just southwest of Grand Rapids.
5/31/17 – Calley announces ballot drive
MACKINAC ISLAND, Mich. (AP) — Likely gubernatorial candidate Brian Calley is leading a ballot drive to make Michigan's Legislature part-time.
The Republican lieutenant governor announced the Clean MI Government proposal Tuesday.
It would amend the constitution to limit lawmakers to meeting no more than 90 consecutive calendar days a year. They currently are in session off and on throughout the year.
The proposal would cut legislators' pay by more than half so it's commensurate with an average teacher's compensation and based on how many days they're in session compared with the number of school days.
Calley says lawmakers, who make nearly $72,000 annually, are paid the fourth-most in the country. He says having a part-time Legislature would leave "plenty of time to do the state's business. There will just be less time for procrastination."
5/31/17 – Russian warships in Mediterranean
MOSCOW (AP) — The Russian military says its warships in the Mediterranean Sea have fired four cruise missiles at the Islamic State group's positions in Syria.
The Russian Defense Ministry says in a statement on Wednesday that the Admiral Essen frigate and the Krasnodar submarine launched the missiles at IS targets in the area of the ancient city of Palmyra.
It says the missiles successfully hit IS heavy weapons and fighters whom the group had deployed and moved to Palmyra from its stronghold of Raqqa, the de facto capital of IS and it's self-proclaimed caliphate.
The ministry says it had notified the U.S., Turkish and Israeli militaries beforehand of the coming strike. It added the Russian strike was promptly executed following the order, a testimony to the navy's high readiness and capabilities.
5/31/17 – US Embassy, NATO mission condemn Kabul attack
KABUL, Afghanistan (AP) — The U.S. Embassy in Kabul and the NATO mission have condemned the massive bombing that killed 80 people near the German Embassy in the Afghan capital earlier in the day.
America's top diplomat to Kabul, Special Chargé d'Affaires Hugo Llorens said Wednesday's "horrific and shameful attack demonstrates these terrorists' complete disregard for human life and their nihilistic opposition to the dream of a peaceful future for Afghanistan."
Llorens offered his "deepest condolences to the families of all those killed and hope for the speedy recovery of the injured."
The Kabul headquarters of NATO's mission to Afghanistan also denounced the car bombing which the alliance said went off near Zambaq Square, close to the area housing several diplomatic and government facilities. The U.S. Embassy is not located there but in another part of the city, about a kilometer (half mile) away.
The NATO statement praised "the courage of Afghan Security Forces, especially the police and first responders. Attacks such as these only serve to strengthen our commitment to our Afghan partners as they seek a peaceful, stable future for their country."
5/30/17 – Baghdad bombing
BAGHDAD (AP) — Iraqi officials have raised the death toll from a nighttime bombing outside a popular ice cream shop in central Baghdad to 15. The Islamic State group claimed responsibility, saying a suicide bomber carried out the attack.
Police and security officials say the explosion in the Iraqi capital's bustling Karrada neighborhood early on Tuesday also wounded 27 people. The officials spoke on condition of anonymity in line with regulations.
A closed-circuit camera video of the explosion shows a busy downtown avenue, with cars driving down the street when a massive blast strikes.
Then, a huge fireball engulfs a building, forcing the cars to scramble to get away. Videos of the attack posted on social media show wounded and bloodied people crying for help on the sidewalk outside the ice cream parlor.
5/30/17 – Harbor Dredging
DETROIT (AP) — The U.S. Army Corps of Engineers has awarded contracts for dredging two Lake Michigan harbors to improve navigation.
King Company of Holland will be paid $374,000 to dredge about 30,000 cubic yards of material from St. Joseph outer harbor and 34,000 cubic yards from Holland harbor.
Material from both sites will be placed near the south breakwater.
Lt. Col. Dennis Sugrue says the work will keep channels open for vessels hauling commodities such as limestone, salt, building materials and petroleum products. Crews are expected to begin work in early June and finish in July.
5/30/17 – Michigan Legislature in 2018
LANSING, Mich. (AP) — Dozens of people have signed up to run for the Michigan Legislature in 2018, more than a year before the August primary election.
All 38 seats in the Senate will be on the ballot, along with the 110 seats in the House. The Detroit Free Press reports that at least 68 candidates have filed papers with the secretary of state — and the deadline still is many months away.
Republican Brent Huddleston, a 30-year-old truck driver from Hudsonville, says he's running for the House. He says politicians don't talk to each other. He says there's a "huge divide and it stinks."
A Lansing insider has her eye on the Senate. Public-relations specialist Kelly Rossman-McKinney, a Democrat, says it's time for her to run after years of coaching others in public office.
5/30/17 – Gas Prices
DEARBORN, Mich. (AP) — AAA Michigan says gas prices statewide have fallen by about 5 cents per gallon in the past week.
The Dearborn-based auto club says Tuesday the average price for self-serve regular unleaded gasoline was about $2.42 per gallon. That's about 8 cents less than at the same point last year.
AAA says the lowest average price was about $2.36 per gallon in the Benton Harbor area. The highest was about $2.48 in the Marquette area.
AAA Michigan surveys daily fuel prices at 2,800 gas stations across the state.
Meanwhile, the Summer Fuel Price Appraisal released by the Michigan Agency for Energy says drivers can expect to pay slightly more for gasoline than they did last year. Those who drive diesel fuel vehicles will see a bigger bump.
5/30/17 – Big announcements
MACKINAC ISLAND, Mich. (AP) — Lt. Gov. Brian Calley is being coy about an announcement he is expected to make after previously hinting toward a run for governor in 2018.
The Republican plans a "major" announcement Tuesday on Mackinac Island, on the eve of an annual gathering of business, political and civic leaders for the Detroit Regional Chamber's policy conference.
Calley, who has served as Gov. Rick Snyder's lieutenant since 2011, will make another announcement on Thursday.
For five weeks, an independent political action committee has been touting Calley in online ads and building anticipation for the Tuesday announcement.
Snyder cannot run again due to term limits. The only Republican who appears to be actively campaigning so far is Saginaw doctor Jim Hines.
Attorney General Bill Schuette also is expected to run.
5/30/17 -State Budget
LANSING, Mich. (AP) — Lawmakers are ramping up work on the state budget after cutting Gov. Rick Snyder out of talks.
Republican leaders over the weekend set "target" spending levels — a key step needed before the House and Senate this week can start ironing out differences in a $55 billion spending plan. The leaders proceeded despite an impasse with the Republican governor over closing the pension system to newly hired school employees.
Their plan would spend or save $475 million less than Snyder proposed. It would use the money to pay transition costs to make new teachers eligible for a 401(k) only and not a hybrid pension/401(k) plan. Snyder opposes the switch.
The last time top lawmakers signed a target agreement without a governor was 2009, when Democrat Jennifer Granholm was in office.
5/29/17 – Great Lakes maintenance projects
DETROIT (AP) — President Donald Trump's spending plan for 2018 includes $77.6 million for operation and maintenance of Great Lakes shipping channels and related infrastructure, including the lock system at Sault Ste. Marie.
The U.S. Army Corps of Engineers' Detroit District oversees operations in Michigan and parts of Indiana, Minnesota and Wisconsin.
The budget proposes $38 million for navigation, hydropower and recreation projects at the Soo Locks. It seeks smaller sums for navigation or flood risk management at other locations, including Duluth, Minnesota; Fox River and Green Bay, Wisconsin; and Detroit, Saginaw and Holland, Michigan.
Also sought is $15 million for dredging projects around the district and $4.4 million to monitor lake levels and water flow.
All the requested funding requires congressional approval.
5/29/17 – Charitable donations
LANSING, Mich. (AP) — Some Republicans in the Michigan Senate are hoping to restore tax credits eliminated in 2011 that benefited taxpayers making charitable donations to food banks, homeless shelters and certain nonprofits.
Republican Gov. Rick Snyder and the GOP-led Legislature made the changes in 2011 to help balance the state's budget. That year, about 234,000 Michigan taxpayers claimed $19.5 million in tax credits through donations to homeless shelters and food banks.
Republican state Sen. Goeff Hansen of Hart tells the Detroit Free Press that now that Michigan's financial picture has improved, it's time restore the tax credits to help Michigan's nonprofits.
Testimony last year on legislation seeking to restore the tax credits indicated that doing so would cost Michigan about $50 million.
5/29/17 – To many Americans, Memorial Day has lost its meaning
ANNVILLE, Pa. (AP) — While millions of Americans celebrate the long Memorial Day weekend as the unofficial start of summer, some veterans and loved ones of fallen military members wish the holiday would command more respect.
Veterans groups say a growing military-civilian disconnect contributes to a feeling that Memorial Day has been overshadowed.
More than 12 percent of the U.S. population served in the armed forces during World War II. That's down to less than one-half of a percent today, guaranteeing more Americans aren't personally acquainted with a soldier, sailor, airman or Marine.
Allison Jaslow is a former Army captain and Iraq War veteran. She says the country's "lost sight of what the day's supposed to mean."
Her group, Iraq and Afghanistan Veterans of America, is encouraging Americans to pause for a moment of silence at 3 p.m. Monday.
5/29/17 – BA travelers face third day of delays
LONDON (AP) — Travelers with airlines in the British Airways group faced a third day of delays and cancellations, mainly on short-haul routes and in smaller numbers than over the weekend, when the company suffered a colossal IT failure.
BA chief executive Alex Cruz said late Sunday the airline was running a "near-full operation" at London's Gatwick Airport and planned to operate all scheduled long-haul services from Heathrow. But he said there would still be delays, as well as some canceled short-haul flights.
Data from flight tracker flightaware.com showed BA's sister airlines in Spain, Iberia and Air Nostrum, cancelled over 300 flights on Monday, a bank holiday in the U.K. that sees a high level of air travel.
BA itself canceled another 27 flights and had 56 more delayed.
5/29/17 – NKorean missile launch
SEOUL, South Korea (AP) — North Korea's latest missile test may have less to do with perfecting its weapons technology than with showing it can strike at will against South Korea and U.S. forces in the region.
South Korean and Japanese officials say the suspected Scud-type short-range missile flew about 450 kilometers (280 miles) before landing in Japan's maritime economic zone Monday.
Many of the North's launches are aimed at improving its technology as the country seeks to build nuclear-tipped ICBMs that can reach the U.S. mainland.
But North Korea's short-range missiles have already proven reliable. This sets up the potential that Pyongyang is trying to emphasize its defiance of the U.S.
Japanese officials said North Korea would be discussed with Chinese foreign policy adviser Yang Jiechi, who is scheduled to visit Japan later Monday.
5/26/17 – Memorial Day Events List
Here is a listing of 2017 Memorial Day ceremonies and parades in the West Michigan area.  If you don't see a community event listed, please email us – joel@wcsg.
Allegan 5/29
Parade (10am Griswold Auditorium to Oakwood Cemetery)
Cascade 5/29
Ceremony (Cascade Township Library 10am)
Grand Rapids 5/30
Parade in downtown (7PM)
Grandville 5/29
Parade (starts at Wedgewood Park 9am)
Holland 5/29
Parade (starts at 8th and Central – 9:30)
Ceremony (Civil War Memorial – 11am)
Hudsonville 5/29
Ceremony (Veterans Park 10am)
Kalamazoo 5/29
Parade (10am Michigan Avenue to Riverside Cemetery)
Kentwood 5/ 29
Parade (Starts at 48th and Eastern 9am, Ceremony at AM Legion 208)
Marshall 5/29
Parade and Cermony (9:30am with the opening ceremony at Veteran's Memorial Wall;  free lunch at the VFW Post #4073 follows closing ceremony at Oakridge Cemetery)
Rockford 5/29
Parade (Starts at 9 a.m. at the Rockford Community Cabin)
South Haven 5/29
Parade (Starts at Center Street and Michigan Avenue to Lakeview Cemetery 9am)
Wyoming 5/29
Memorial Service at Veterans Memorial Garden 7pm
5/26/17 – G-7 summit
TAORMINA, Italy (AP) — The chairman of the European Union's council says there is "no doubt that this will be the most challenging G-7 summit in years." 
Italian Premier Paolo Gentiloni, the host of this year's G-7 summit in Taormina, Sicily, spoke Friday as the two-day summit of the world's wealthy democracies began.
Gentiloni says "We will make an important declaration today here in Taormina on climate change, on great migrant flows, on free trade in the world on which so many jobs depend and the future prospects for our economy."
5/26/17 – Michigan Senate holds Memorial Day ceremony 
LANSING, Mich. (AP) — The Michigan Senate has held its annual Memorial Day ceremony honoring fallen troops.
The chamber was filled Thursday with veterans of all military conflicts from World War II to the Iraq War, along with their families and friends.
Maj. Gen. Gregory Vadnais, who heads the state's Department of Military & Veterans Affairs, said in a keynote speech that the holiday remembers the courage of those who come from all walks of life.
State Sen. Patrick Colbeck led the ceremony and introduced a veteran who served in three world conflicts: World War II, the Korean War and Vietnam. Retired U.S. Marine Corps. Chief Warrant Officer Donald Woodworth served in nine campaigns and has received numerous medals and awards.
5/26/17 –  'Choose Life' license plate bill
LANSING, Mich. (AP) — Michigan drivers soon might be able to drive around with "Choose Life" license plates.
The Republican-controlled House passed legislation Thursday that would allow drivers to buy a plate for $35 with some proceeds going to the Choose Life Michigan Fund.
Opponents say the state should not endorse such a political license plate that would give money to anti-abortion nonprofit groups such as crisis pregnancy centers. State Sen. Patrick Colbeck sponsored the bill and says it would be entirely optional to buy the plate.
He says the bill would address suicide prevention since it is part of the "Choose Life" message and would help organizations that support people making life-affirming decisions.
The legislation was passed largely along party lines and is expected to soon go to Gov. Rick Snyder's desk.
5/26/17 – Michigan dunes developers clash with conservationists
SAUGATUCK TOWNSHIP, Mich. (AP) — A Michigan developer who plans to create a private marina and nearly 40 home sites near the Saugatuck Dunes State Park is facing pushback from conservation groups.
The property spanning more than 300 acres once belonged to oil tycoon Aubrey McClendon, who proposed large-scale development that didn't materialize before his death last year.
David Swan is president of the Saugatuck Dunes Coastal Alliance. He says the development proposed by the land's new owner, Jeff Padnos, and development company Cottage Home is "McClendon 2.0."
Swan's concerns include maintaining vital wetlands, disturbing fish populations, historic resources and a negative economic impact.
Cottage Home President Brian Bosgraaf says the project is taking a "conservation-based development" approach.
Padnos purchased the property last year. Bosgraaf expects to start selling home sites in June.
5/26/17 – Overdose Reversal Drug
LANSING, Mich. (AP) — Gov. Rick Snyder has authorized the Michigan Department of Health and Human Services to issue a standing order pre-authorizing pharmacists to distribute the overdose reversal drug naloxone to eligible individuals.
Snyder's office said Thursday that pharmacies that obtain the standing order will be able to dispense naloxone to those at risk of an opioid-related overdose and to family members, friends, or others who might be able to help such individuals. Naloxone currently is only available to be administered by law enforcement and other first responders.
Health and Human Service Department chief medical executive Dr. Eden Wells says the shorter response time allowed by the standing order is a vital step in reducing opioid-related deaths in Michigan.
5/26/17 – Great Lakes fish surveys
LANSING, Mich. (AP) — Crews with four Michigan research vessels are beginning annual surveys of Great Lakes fish populations.
The Department of Natural Resources says the studies produce information for conserving and managing the lakes' fish, which support a multi-billion-dollar tourist economy.
The agency's newest research vessel is the Tanner, launched last year. Its team focuses on lake trout and walleye in Lake Huron, plus broader fisheries assessments in Saginaw Bay and the St. Marys River.
The Lake Char is deployed on Lake Superior, where it helps determine lake trout harvest quotas and provides insights on damage caused by parasitic sea lamprey.
The vessel Channel Cat studies fish in Lake Erie and Lake St. Clair, while the vessel Steelhead covers Lake Michigan.
Officials say visitors are welcome when the vessels are in port.
5/26/17 – Holiday lane restrictions
This Memorial Day weekend, the Michigan Department of Transportation (MDOT) is removing lane restrictions on almost 70 percent of its road and bridge projects statewide to ease traffic delays for holiday travelers. AAA Michigan estimates more than 1.2 million people from Michigan are expected to travel 50 miles or more from home during the Memorial Day holiday weekend, a 2.5 percent increase from the 2016 holiday. AAA says 2017 will mark Michigan's fifth consecutive year of growth in Memorial Day travel.
Beginning at 3 p.m. Friday, May 26, and continuing until 6 a.m. Tuesday, May 30, 78 out of 112 projects statewide will have lane restrictions removed. While motorists will see suspended operations in most MDOT construction zones for the weekend, drivers are advised that equipment and certain traffic configurations, like temporary shifts or shoulder closures, may remain in place.
5/25/17 – Public should remain vigilant
(AP) – British Prime Minister Theresa May says progress is being made in the Manchester bombing investigation but the national threat level remains critical – meaning another attack may be imminent.  Speaking after a meeting of the government's COBRA crisis committee, May said "the public should remain vigilant."  May said 8 suspects are in custody and "progress is being made."
5/25/17 – Flint Water
FLINT, Mich. (AP) — Flint officials say more city residents will be eligible for help paying their water and sewer bills amid the city's crisis with lead-tainted water.
The office of Mayor Karen Weaver announced this week that officials are expanding the effort.
With the update, City of Flint utility customers with a monthly income level of up to 200 percent of the national poverty guidelines can take advantage of a "match" program announced last month. The expansion is supported by the United Way of Genesee County.
The program will provide matching payments of up to $350 not exceeding the balance of customers' water and sewer bill.
The Flint Journal reports an earlier program was open to residents with an income at or below 150 percent of the national poverty guidelines.
5/25/17 – Airport Screening
Travelers at some U.S. airports are being asked to place electronic devices bigger than a cellphone in separate bins so that they can be examined more closely.
The Transportation Security Administration said Wednesday that it has been testing the procedure at 10 airports for more than a year, and it may be expanded nationwide.
The TSA says the approach is designed to "de-clutter" carry-on bags to make it easier for screeners to examine their contents.
A TSA spokesman says people enrolled in the Precheck program will still be able to leave their laptops in their bags during screening.
5/25/17 –  Lawsuit over snowplow crash
KALKASKA, Mich. (AP) — The Michigan appeals court says county road commissions can be exposed to lawsuits if snowplow drivers are operating on the wrong side of the road.
The court ruled in favor of a northern Michigan woman who was injured when a Kalkaska County snowplow struck her car in 2013. Carrie Flanagin says the truck crossed the centerline on a two-lane road. The driver denies it and claims Flanagin had crossed into his lane.
The road commission says governmental immunity should apply. The appeals court acknowledged Tuesday that snowplows and other public vehicles can cross a centerline under certain conditions. But the court also said drivers must ensure that it's safe to do.
The lawsuit now returns to Kalkaska County court unless the road commission goes to the Michigan Supreme Court.
5/25/17 –  Great Lakes pipeline standards
DETROIT (AP) — Legislation proposed in the U.S. Senate would toughen liability standards for oil pipelines crossing the Great Lakes.
The measure is part of a package introduced Wednesday by Sens. Gary Peters and Debbie Stabenow of Michigan. They say the bills are intended to boost safety of pipelines in and near the lakes. That includes Line 5 operated by Enbridge and running beneath the Straits of Mackinac.
Pipelines that cross portions of the lakes are classified as "onshore," so they're held to less stringent liability standards than offshore lines. The bill would change that, requiring operators to cover all oil spill cleanup costs.
Other measures would strengthen federal authority to shut down pipelines because of unsafe conditions, require additional review of spill response plans and increase public access to pipeline information.
5/25/17 – Detroit's population continues to decline
DETROIT (AP) — New figures say Detroit's population continues to decline amid efforts to revitalize the city.
The population estimates released Thursday by the U.S. Census Bureau say Detroit is the nation's 23rd largest city with a population of 672,795 last summer, a loss of 3,541 since 2015.
Mayor Mike Duggan's office says, however, that new construction and utility hookups suggest the decades-long population exodus is stemming. About 1.8 million people lived in Detroit in the 1950s, when it was No. 5.
The numbers show the Detroit area ranks 14th among U.S. metropolitan areas, with 4.3 million people in Wayne, Oakland, Macomb, Livingston, St. Clair and Lapeer counties.
Grand Rapids is the state's second-largest city with an estimated 196,445 residents, up 0.7 percent. The state's fastest-growing communities are suburban townships in urban counties.
5/25/17 – Senate OKs tax break certain retirees
LANSING, Mich. (AP) — Certain employees retired from government work would get a tax break under legislation approved unanimously by the Michigan Senate.
The bill passed Wednesday and sent to the House would aid public retirees born after 1945 who receive retirement or pension benefits from an agency that wasn't covered by Social Security. Republican Sen. Ken Horn of Frankenmuth says his measure would benefit more than 900 retired police and firefighters, mostly from Detroit or the state police.
The bill would retroactively increase an income tax deduction by between $20,000 and $25,000 for those retired as of 2013. Gov. Rick Snyder and Republican legislators previously made more retirement income taxable instead of exempt.
The Senate Fiscal Agency says the revenue reduction would likely be minimal.
5/25/17 – Dogs in restaurants
LANSING, Mich. (AP) — Patrons could bring their dogs along while eating in outdoor areas of restaurants under a bill advancing in the Michigan Legislature.
State law generally prohibits live animals at restaurants. The legislation was approved 32-6 by the Senate on Wednesday and sent to the House for consideration.
The bill would allow dogs on restaurant patios under certain circumstances.
Dogs would have to be leashed and couldn't pass through the restaurant interior or sit in chairs or on customers' laps. Patios would have to be free of dog hair. Surfaces contaminated by dog waste would have to be disinfected immediately.
The legislation wouldn't require restaurant owners to allow dogs, and local communities could pass ordinances prohibiting dogs on restaurant patios.
5/25/17 – Michigan's pension system
LANSING, Mich. (AP) — Legislative economists estimate that it would cost $410 million in the first year to close Michigan's pension system to newly hired teachers and instead provide them a 401(k) only.
The nonpartisan House Fiscal Agency released its analysis Wednesday, a day after Republican-sponsored legislation was introduced.
The bill would affect new school employees hired after Sept. 30. The analysis estimates transition costs would total $2.3 billion in the first full five years, or about $465 million annually.
Majority Republican lawmakers say the pension plan should be closed to new hires so the state stops accumulating debt. Gov. Rick Snyder and Democrats say a 7-year-old hybrid pension/401(k) plan is working and upfront costs of a switch are too high.
5/24/17 – President spends day in Italy
(AP) – President Donald Trump spent Wednesday in Italy.  He had a half hour meeting with Pope Francis.   The Vatican says after a visit by President Trump, they are hoping for "serene collaboration" with the United States to help migrants and provide health care and education in the U.S.
The Vatican says the two sides also agreed on their "joint commitment in favor of life and freedom of worship and conscience."
Ivanka Trump met with human trafficking victims in Rome.
She spoke with African women who have been freed in Italy from human traffickers. The encounter was arranged by the Rome-based Catholic charity Sant'Egidio Community, which has ties with the Vatican and which has helped Syrian refugees arrive safely in Italy via "humanitarian corridors"
The president's daughter and adviser has held meetings at the White House on human trafficking.
After Italy, the President will continue on to Belgium.
5/24/17 – Governing police body camera footage
LANSING, Mich. (AP) — Michigan lawmakers are looking to create guidelines for body camera footage obtained by law enforcement officers.
The state House passed a bill Tuesday that would require police departments to have written policies on using body cameras and maintaining and handling recordings. It would prohibit certain footage from being obtained under the Freedom of Information Act.
Republican Rep. Jim Runestad of White Lake is sponsoring the bill and says there are hardly any rules on how departments should handle footage.
Lisa McGraw, public affairs manager for the Michigan Press Association, opposes the legislation and says the footage should be made available to the public because if there is an instance of an officer behaving inappropriately, the public should know.
The legislation passed unanimously and now goes to the Senate.
5/24/17 – School employees' pension system
LANSING, Mich. (AP) — Republicans who control the Michigan Legislature have introduced long-expected legislation to close the school employees' pension system to new hires and provide them a 401(k) only.
The bills proposed Tuesday in the House and Senate are identical. They would affect teachers and others hired after Sept. 30 and are modeled after a plan that has been offered to state employees hired since 1997.
Gov. Rick Snyder, a Republican, has expressed concern with the switch due to potential upfront transition costs, and the disagreement threatens to stall enactment of the next state budget.
The main bill sponsors, Sen. Phil Pavlov of St. Clair Township and Rep. Tom Albert of Lowell, say the measures would help keep a promise for current and future retirees while eventually putting more money into classrooms.
5/24/17 – Funding to keep Great Lakes clean
TRAVERSE CITY, Mich. (AP) — President Donald Trump's administration says it's time for state and local governments to pay for cleanups of iconic but polluted waterways such as the Great Lakes, Chesapeake Bay and Puget Sound.
But supporters of those programs say the cleanups are already a team effort. They are fighting a proposal in the Environmental Protection Agency's 2018 budget plan to cut $427 million for regional waterway restorations.
Many members of Congress in both parties also oppose defunding the cleanup efforts, which are popular with constituents.
Supporters say federal grants often require state or local funding matches. And federal agencies can help forge agreements among states that compete with each other economically and may have significant political differences.
5/24/17 –  Legislation to help human trafficking victims
LANSING, Mich. (AP) — Michigan Gov. Rick Snyder has signed legislation that allows more victims of human trafficking to have their criminal records dismissed.
Snyder signed a bill Tuesday that removes the restriction that a victim is only eligible for deferral or dismissal of criminal charges if they had no prior convictions. The bill was sponsored by Republican state Rep. Bronna Kahle of Adrian and she says it will help lead victims to rebuild better lives.
Snyder says Michigan needs to do everything it can to assist victims of human trafficking.
Victims previously weren't eligible for dismissal or deferral of charges if they had previous prostitution-related charges on their record.
In 2015, Snyder signed into law that made human trafficking punishable by life imprisonment.
5/24/17 – Michigan to receive nearly $400,000 from Target
LANSING, Mich. (AP) — Michigan Attorney General Bill Schuette says the state will receive nearly $400,000 from an $18.5 million settlement with Target Corp. to resolve a multi-state probe into the discounter's pre-Christmas data breach in 2013.
Target's breach affected more than 41 million customer payment card accounts and exposed contact information for more than 60 million customers. The breach forced Target to overhaul its security system. The company offered free credit reports for potentially affected shoppers.
The settlement requires Target to maintain appropriate encryption policies and take other security steps.
Schuette said Tuesday in a statement that the state's proceeds from the settlement will go to its General Fund.
The settlement involves 47 states and the District of Columbia.
5/24/17 – National Guard to test residential wells
GRAYLING, Mich. (AP) — The Michigan National Guard plans to test residential drinking wells near its main training facility after a plume of toxic chemicals was discovered in groundwater.
MLive reports that a meeting about the testing was held Friday for residents living near Camp Grayling. The National Guard says about 100 homes with private wells just west and south of the Grayling Army Airfield are at risk of contamination from toxic fluorocarbons.
Tests in March detected chemicals at concentrations above the federal health advisory level in the airfield's five monitoring wells. The contaminants are tied to thyroid, kidney, liver, reproductive and other health problems.
Project manager Rob MacLeod says the Guard will take samples from private wells because the boundaries of the plume are unclear.
5/23/17 – Manchester blast
MANCHESTER, England (AP) — Manchester police say the man who set off an improvised explosive device at an Ariana Grande concert in northern England died in the attack.
Police said Tuesday 22 people died in the attack Monday night. It wasn't clear if that included the suspected suicide bomber. Dozens more were injured.
Chief Constable Ian Hopkins said forensic investigations are continuing as police try to determine if the attacker had accomplices.
He did not provide any information about the individual who detonated the device.
For the young crowd of music fans, the Ariana Grande concert was supposed to be a night of high-energy candy pop and fun on a school night. The scene quickly turned into sheer terror when a bomb went off at the end, sending terrified parents into a desperate search for their loved ones _ many of them teenagers and 'tweens. Police say children are among the 22 people killed. About 60 others are wounded.
5/23/17 – Congress $4.1 trillion budget
WASHINGTON (AP) — President Donald Trump is sending Congress a $4.1 trillion spending plan that relies on faster economic growth and steep cuts in a range of support programs for low-income individuals to balance the government's books over the next decade.
The proposed budget, for the fiscal year that begins Oct. 1, was being delivered to Congress Tuesday, setting off an extended debate .  Lawmakers from both parties have said major changes will be needed as the measure moves through Congress.
The proposal projects that this year's deficit will rise to $603 billion, up from the actual deficit of $585 billion last year.
5/23/17 – "Reach for Peace"
ERUSALEM (AP) — President Donald Trump is telling an audience of Israelis that the Palestinians are "ready to reach for peace."
Speaking at the Israel Museum in Jerusalem, Trump says he is "personally committed to helping Israelis and Palestinians achieve a peace agreement."
He says his meetings earlier in the day with Palestinian Authority President Mahmoud Abbas lead him to believe that "the Palestinians are ready to reach for peace."
But Trump also noted that Hamas and Hezbollah rockets are being launched into Israeli communities and schools.
He says a coalition of partners who share the aim of stamping out extremism must be built.
5/23/17 – Times Square Crash
NEW YORK (AP) — The father of a Michigan tourist killed by an out-of-control driver in Times Square has left a note at a makeshift memorial to thank New Yorkers for their support.
Thomas Elsman on Saturday visited the site where 18-year-old Alyssa Elsman was killed.
His daughter had been visiting New York City with her mother and younger sister when she died Thursday.
Authorities say Richard Rojas steered his car onto a sidewalk and into pedestrians for three blocks before crashing.
Elsman left his note at a concrete block that has become a makeshift memorial, covered with people's names along with candles, flowers and stuffed animals.
His note said there were "no words that can express our gratitude" for the support.
5/23/17 – Election Recount
LANSING, Mich. (AP) — Legislation up for a vote in the Michigan Senate would double the fee for losing candidates to file recount petitions if they are down by more than 5 percentage points.
The bill is a response to Green Party presidential candidate Jill Stein's recount last fall despite her winning 1 percent of the vote.
The Republican-sponsored measure to be approved Tuesday would increase recount fees from $125 per precinct to $250 if losing candidates are behind by more than 5 points.
Supporters say Stein's recount showed current fees are too low to cover costs. The recount covered more than 40 percent of the statewide vote before courts stopped it.
5/22/17 – Pres. Trump in Israel
TEL AVIV, Israel (AP) — As President Donald Trump shook hands with Israeli Cabinet ministers and dignitaries, it didn't take long for Mideast politics to make their way into the presidential visit.
Israel Education Minister Naftali Bennett, leader of the nationalist Jewish Home Party, told the president that the time has come for the U.S. to recognize Jerusalem as part of Israel.
On the campaign trail, Trump promised to move the U.S. Embassy from Tel Aviv to Jerusalem. He has backed away from that promise since taking office, saying the issue needs more study.
Israel captured east Jerusalem 50 years ago and claims the area — home to sensitive Jewish, Christian and Muslim holy sites — as part of its capital. The Palestinians also claim east Jerusalem as their capital.
5/22/17 – WMU  Scholarship
KALAMAZOO, Mich. (AP) — A scholarship for medical school students has been named after Western Michigan University President John M. Dunn.
The school says Saturday that the scholarship will cover more than $100,000 in annual tuition for eligible Western Michigan graduates who are admitted into the Homer Stryker M.D. School of Medicine degree program.
The scholarship fund is endowed with $2.2 million in contributions from community leaders, Western Michigan University trustees, and Borgess Health and Bronson Healthcare.
Dunn is founding chair of the medical school board. He is expected to retire July 31 after 10 years as Western Michigan's president.
The school says Dunn sparked community interest in the creation of a medical school during his 2007 State of the University address.
The university and medical school are in Kalamazoo in southwestern Michigan.
5/22/17 – Grants to monitor lake, river conditions
LANSING, Mich. (AP) — Five organizations have been awarded grants to monitor water quality in Michigan lakes and rivers.
The state Department of Environmental Quality and the Great Lakes Commission divided $51,000 among the groups under the Michigan Clean Water Corps Program.
The Missaukee Conservation District will monitor macroinvertebrates and stream habitat conditions in the Upper Muskegon River and Manistee River watersheds.
Jamestown Charter Township/Trinity Christian Reformed Church will monitor macroinvertebrate and habitat conditions in Rush Creek, a Grand River tributary.
Muskegon River Watershed Assembly will add macroinvertebrate and habitat monitoring sites along creeks within the Muskegon River watershed.
Outdoor Discovery Center Macatawa Greenway will develop a macroinvertebrate monitoring program along the Rabbit River in Allegan County.
St. Joseph County Conservation District will conduct a road/stream crossing inventory within the St. Joseph River watershed.
5/22/17 – Plane Dumps Fuel in Lake MI
DETROIT (AP) — A Delta Air Lines spokesman says a flight on its way to Seoul, South Korea, had to dump fuel and return to Detroit Metropolitan Airport after a cockpit light showed there was possibly an open maintenance panel on the outside of the aircraft.
The Detroit Free Press reports that spokesman Trebor Banstetter said Flight 159 took off from Detroit at 4:48 p.m. Saturday and that the indicator light came on about 30 minutes later.
Banstetter said the aircraft circled Lake Michigan and dumped fuel for about an hour to help ensure a safe landing. He said the plane, which had 375 passengers on board, landed "safely without incident" shortly before 7 p.m.
He added that maintenance staff would look at the plane and the Atlanta-based airline would accommodate passengers.
5/22/17 – FORD-CEO
DETROIT (AP) — Ford is replacing its CEO amid questions about its current performance and future strategy.
A person familiar with the situation says CEO Mark Fields is retiring at age 56 after 28 years at the company. The person spoke on condition of anonymity because the official announcement hasn't been made.
Fields will be replaced by Jim Hackett, who joined Ford's board in 2013, this person says. Hackett has led Ford's mobility unit since last year. He is the former CEO of office furniture maker Steelcase.
Fields helped lead Ford's turnaround a decade ago as president of its Americas division.
But the company's stock price has fallen almost 40 percent in the three years since he became CEO.
5/22/17 –Gas Prices-Michigan
DEARBORN, Mich. (AP) — AAA Michigan says gas prices statewide have risen by about 8 cents per gallon in the past week.
The Dearborn-based auto club says late Sunday the average price for self-serve regular unleaded gasoline was about $2.49 per gallon. That's about 9 cents more than it was at the same point last year.
AAA says the lowest average price was about $2.37 per gallon in the Marquette area. It's the second consecutive week that the Marquette area had the lowest average price. The highest average was about $2.54 per gallon in the Saginaw, Bay City and Midland areas.
The Detroit-area's average was up about 6 cents from last week to about $2.46 per gallon.
AAA Michigan surveys daily fuel prices at 2,800 gas stations across the state.
5/19/17 – Rube Goldberg Exhibit Opens in GR
You may have seen his handiwork in popular music videos and movies. The iconic contraptions that seem to mesmerize anyone watching them as they transform simple everyday objects into a complex machine that doesn't produce anything more than action.
Now, the Grand Rapids Art Museum will feature a comprehensive retrospection of artist Rube Goldberg entitled The Art of Rube Goldberg.  Chief Curator Ron Platt hopes you'll view the exhibit as more than a simple display of machinery.
"I think an appreciation and a better understanding of who he was.  A connection with our own sort of, sense of wonder with the way the world operates.  And just sort of enjoying it with other people."
While they're enchanting to watch, those 'Rube Goldberg Machines' reflect the anxious relationship man has with modern technology.  Platt says Goldberg lived in an era of huge advancements; automobiles, air travel and the atomic bomb.  While he describes that tense relationship through his sketched contraptions and cartoons, it's almost like he is experiencing it with us today.
"We scramble to keep up with technology.  We're obsessed with it, we're a little afraid of it.  We laugh at it.  We're mystified by it.  And it's just something that we all are living with day to day."
The exhibit will feature Goldberg's sketches, iconic invention drawings and Pulitzer Prize winning political cartoons.  The artwork spans a 70 year career covering politics, sports, daily life, and fashion.
The current exhibit also features 'Rube Goldberg Machines' invented by local school children and a series of hands-on activities that families can enjoy.
There will also be several events to coincide with the run of the exhibit which will go through August 27, 2017.
Support for the exhibit is provided by the Wege Foundation, Herman Miller Cares, James and Mary Nelson, Dirk Hoffius, and Greg and Meg Willit.  Additional funding is provided by the GRAM Exhibition Society.
For more information, visit www.artmuseumgr.org.
5/19/17 – Ballast Water
DETROIT (AP) — A U.S. Senate committee has voted to create one national standard for ballast water discharges from commercial ships and prohibit states from imposing tougher requirements.
The bill cleared the Commerce, Science and Transportation Committee on Thursday and heads to the full Senate.
Ballast water keeps ships stable in rough seas. But it often harbors invasive species from other countries that escape when the water is discharged at U.S. ports.
Zebra and quagga mussels are among damaging invaders that have reached the Great Lakes in ballast water.
Shippers favor the bill, saying they could install expensive treatment systems that meet federal standards but still violate state regulations.
Environmental groups say states in the Great Lakes region and elsewhere should be able to exceed federal requirements when necessary to protect their waters.
5/19/17 – Benton Harbor recall case
BENTON HARBOR, Mich. (AP) — The Michigan Supreme Court is looking at the conviction of a Benton Harbor activist who was accused of altering dates on petitions to recall a mayor.
The court will consider whether it was proper to allow evidence of Ed Pinkney's history of activism in Benton Harbor, even if it wasn't directly related to the crime. The court said Wednesday it will hear arguments in the months ahead.
The 2014 recall election against James Hightower wasn't held after local courts said the petitions were spoiled. Hightower was Benton Harbor's mayor at the time.
Pinkney testified that another person made illegal changes to the recall petitions. But investigators couldn't find anyone with the name that was offered.
Pinkney was sentenced to 2½ years in prison and will be released in June.
5/19/17 – Michigan Budget
LANSING, Mich. (AP) — Republican legislative leaders have canceled budget talks with Gov. Rick Snyder's administration due to their dispute with the governor over switching new teachers away from a pension into a 401(k) retirement plan.
Snyder opposes closing the pension system to newly hired school employees.
The move to cancel a Friday meeting between top lawmakers and Snyder's budget director could put at risk a quick resolution of the next budget, which Snyder and the GOP-led Legislature like to finish in early June.
Senate Majority Leader Arlan Meekhof and House Speaker Tom Leonard want to see progress on talks over the teacher retirement system before resuming budget negotiations.
5/19/17 – Local Woman died in Times Square
NEW YORK (AP) — Police say an 18-year-old woman killed by a car that plowed through pedestrians in Times Square was a tourist from Portage, Michigan.
Alyssa Elsman died Thursday when a man drove his car down the sidewalk for three blocks into the heart of New York City's theater district.
Twenty-three people were struck by the car before it was stopped by a security barrier.
Police say Elsman's 13-year-old sister was among the people who were struck but survived.
Police identify the driver of the car as Richard Rojas, a Navy veteran from the Bronx. They say he was captured at the scene and arrested. He's in custody.
5/18/17 – Special prosecutor appointed in probe
WASHINGTON (AP) — The Justice Department has appointed former FBI Director Robert Mueller as a special counsel to lead a federal investigation into allegations that Donald Trump's campaign collaborated with Russia to sway the 2016 election that put him in the White House.
Mueller will investigate and help to prosecute any crimes he uncovers.
Meanwhile, stocks have dropped as financial markets are rattled by the latest turbulence in Washington and fears that it could impact tax reform and other business-friendly policies.
5/18/17 – MI Unemployment
LANSING, Mich. (AP) — The state says Michigan's unemployment rate fell to 4.7 percent in April, further depleting the ranks of jobless people.
The Michigan Department of Technology, Management & Budget said Wednesday the rate fell from a revised rate of 5.0 percent in March and compared with a national April rate of 4.4 percent. Last month's jobless rate in Michigan was two-tenths of a percentage point lower than the state's year-ago rate of 4.9 percent.
The agency says total employment in Michigan rose by 18,000 in April while the number of unemployed dropped by 17,000. It says the size of the state's workforce changed little during the month.
Bureau of Labor Market Information and Strategic Initiatives Director Jason Palmer said the number of unemployed people in Michigan has fallen by 28,000 since February.
5/18/17 – Electronic data protection resolution
LANSING, Mich. (AP) — State lawmakers are looking at a measure that would prohibit police and other law enforcement officers from unlawfully searching through and confiscating electronic data and communications.
The Michigan House unanimously passed a joint resolution Wednesday that would amend the state constitution to add electronic data to the list of private property items needing warrants before being searched or collected.
Items would include a person's cellphone, computer, iPad or other electronics.
The measure now goes to the Republican-controlled Senate.
State Rep. Jim Runestad, R-White Lake, says residents want their privacy protected. He adds that a state Senate vote would be similar to the House's passage of the resolution.
To go before voters in the next general election, the resolution must be approved by two-thirds votes in both the House and Senate.
5/18/17 – Wage dispute at Hudsonville nursery
HUDSONVILLE, Mich. (AP) — A wholesale plant nursery in western Michigan has agreed to pay $60,000 to 75 people to settle a dispute about wages.
The workers will get various amounts under the deal between the owners of Sawyer Nursery and the U.S. Labor Department. The agreement was filed Tuesday in federal court in Grand Rapids. The parties are asking a judge to approve it.
Sawyer Nursery grows perennial plants for the wholesale market in Hudsonville, southwest of Grand Rapids. The government accused the owners of not paying overtime.
The nursery's website says the business has been successful because of the "quality and work ethic" of employees.
5/18/17 – Great Lakes Grant
ANN ARBOR, Mich. (AP) — The University of Michigan is establishing a research institute focused on sustainable management of the Great Lakes.
The National Oceanic and Atmospheric Administration is funding the new Cooperative Institute for Great Lakes Research with a five-year, $20 million grant.
Nine universities across the Great Lakes region are taking part, along with non-governmental organizations and businesses.
Scientists with the institute will work with NOAA's Great Lakes Environmental Research Laboratory in Ann Arbor on research of topics such as weather and climate, invasive species and harmful algal blooms.
University of Michigan ecologist Bradley Cardinale will direct the cooperative institute.
Other academic partners include Central Michigan University, Cornell University, Grand Valley State University, Michigan State University, Ohio State University, the University of Minnesota-Duluth, the University of Windsor and the University of Wisconsin-Milwaukee.
5/18/17 – MI Parks
LANSING, Mich. (AP) — The Michigan Department of Natural Resources is looking for outside partners to help raise money and public support for state parks, trails and waterways.
Parks and Recreation Director Ron Olson says businesses that support the initiatives help promote outdoor recreation, a key sector of the state economy.
Under a program called "These Goods are Good for Michigan," a winery, a brewer and a coffee maker created special product lines honoring state parks. They donated a portion of the sales to the park system.
The DNR is inviting businesses and other partners to develop initiatives for a planned celebration of the 100th year of the Michigan State Park Commission.
They could include activities such as sharing information about the centennial through employee communications and underwriting portions of the educational campaign.
5/18/17 – MI Ballot Initiatives
LANSING, Mich. (AP) — Michigan's elections board will meet to consider ballot initiatives that would legalize recreational marijuana use and repeal a law that requires union-level wages on state-financed building projects.
The meeting is set for Thursday afternoon in Lansing.
If the petitions are cleared, the ballot committees can begin collecting the roughly 252,000 valid voter signatures needed to put the bills before the Republican-led Legislature.
Lawmakers likely would not act on the marijuana measure and instead let it go to a statewide vote in 2018.
But GOP legislators could pass the repeal of the prevailing wage law to bypass Republican Gov. Rick Snyder's past veto threat.
Also Thursday, the Board of State Canvassers will consider a proposed constitutional amendment that would make the Legislature a part-time body and curtail legislators' compensation.
5/17/17 – Human Trafficking
LANSING, Mich. (AP) — Human trafficking victims forced or coerced into prostitution could get certain criminal charges deferred or dismissed under a bill approved by the Michigan Legislature.
The state Senate passed legislation Tuesday that would allow some prostitution-related charges to be dropped regardless of any prior convictions.
State Rep. Bronna Kahle, R-Adrian, says currently human trafficking victims currently are not eligible for deferrals or dismissals if they have previous prostitution-related convictions.
Kahle is the bill's sponsor and says it would change Michigan's law and help victims lead better and more whole lives.
University of Michigan Human Trafficking Clinic Director Bridgette Carr says the legislation does not go far enough to address the issue of recognizing human trafficking victims as victims.
The bill now goes to Gov. Rick Snyder's desk for signature.
5/17/17 – Soldier killed in Hawaii
HONOLULU (AP) — Army officials have identified the soldier who died when the military truck he was riding in crashed during training in Hawaii.
The Army said Tuesday it's investigating the crash Sunday that killed 36-year-old Sgt. Terrence Hinton.
Police say the truck driven by a 20-year-old soldier went out of control on a turn, struck a guardrail and overturned into a culvert.
Police have begun a negligent homicide investigation.
The 36-year-old Hinton, from Grand Rapids, Michigan, was assigned to the 3rd Brigade Combat Team, 25th Infantry Division on Oahu. He enlisted in 2009 and served in Fort Campbell, Kentucky, before moving to Hawaii in 2016. He deployed to Afghanistan in 2010 and Kuwait in 2014.
Major General Christopher Cavoli, commander of the 25th Infantry Division, said it is a tragedy to lose a soldier.
Another soldier was treated for minor injuries.
5/17/17 – Good Food Fund
LANSING, Mich. (AP) — A loan fund designed to boost access to healthy food in underserved Michigan communities has made more than $10 million in investments.
The two-year-old Michigan Good Food Fund announced Wednesday it surpassed that mark through financing six enterprises in southeastern Michigan, Grand Rapids, Kalamazoo and the Upper Peninsula. The $10.5 million in financing also aims to spur economic opportunity through the creation of community stores, cafes and food processing centers.
Projects include a Kalamazoo market anchoring a rehabilitated retail strip and a healthy food cafe in a Marquette library. Another recipient is a kitchen and processing center in the Detroit suburb of Inkster serving three food companies.
The public-private partnership includes the W.K. Kellogg Foundation, Fair Food Network, Michigan State University's Center for Regional Food Systems, and Capital Impact Partners.
5/17/17 – Michigan Budget
LANSING, Mich. (AP) — Michigan economists will meet to give Gov. Rick Snyder and lawmakers revised tax revenue estimates needed before they finalize the next state budget in coming weeks.
The meeting is scheduled for Wednesday morning at the Capitol.
Legislative economists project that revenues for education spending are higher than was estimated months ago while dollars for general spending are lower.
Republican lawmakers have approved initial budget plans that would leave uncommitted hundreds of millions in spending or savings suggested by Snyder. Budget talks are expected to intensify once a consensus is reached on how much money the state will have for the fiscal that starts in the fall.
5/17/17 – Bridge Walk Changes
TRAVERSE CITY, Mich. (AP) — Michigan officials are banning most vehicles from the Mackinac Bridge during the annual Labor Day bridge walk because of concerns about terrorism.
Tens of thousands of people join the annual walk across the nearly 5-mile-long bridge, which links Michigan's two peninsulas where Lakes Huron and Michigan meet.
Walkers use two lanes on the bridge, while the other two have been reserved for vehicles.
Under the policy announced Tuesday, the only vehicles allowed between 6:30 a.m. and noon will be buses carrying walkers. That likely means a huge traffic tie-up, but officials say safety must come first.
Col. Kriste Kibbey Etue of the Michigan State Police says there are no known threats against the bridge walk.
But terrorists in a number of locations have driven vehicles into large crowds.
5/16/17 – Fatal Indiana Crash
TERRE HAUTE, Ind. (AP) — Authorities have identified four people who died after a semitrailer in western Indiana slammed into the back of a car and then hit a flatbed truck hauling steel bars.
Indiana State Police said Monday that the semitrailer driver was 38-year-old Jeffrey Kolkman of Jenison, Michigan.
They say the three people in the car who were killed were 48-year-old driver Brian Lee and his 23-year-old son, Aaron Lee, both of West Terre Haute, Indiana, and 45-year-old Stephanie Swaim of Brazil, Indiana.
Vigo County Coroner Susan Amos says all four victims died on impact.
Police say the car erupted into flames after it was struck Saturday evening along Interstate 70 west of Terre Haute. They say the steel bars on the flatbed skewered the semitrailer.
5/16/17 – Michigan Budget
LANSING, Mich. (AP) — Overall tax collections are holding steady, but lower estimates in Michigan's general fund and higher projections in the school aid fund could impact Republican lawmakers' push to cut taxes or move new teachers to a 401(k)-only retirement plan.
The House Fiscal Agency said Monday that the education fund will have $364 million more over this fiscal year and next than projected in January, but it will be offset by $377 million less than expected in the general fund.
GOP legislators have proposed setting aside spending that Gov. Rick Snyder wants — potentially to cover the cost of closing pensions to new teachers or to cut the personal income tax. Having more education dollars might help Republicans persuade Snyder to make the retirement change.
Economists will reach consensus revenue estimates Wednesday.
5/16/17 – Prison Spending
LANSING, Mich. (AP) — Michigan's corrections director says a Senate-approved plan to cut tens of millions of dollars in prison spending would lead to layoffs and low staffing levels that would make prisons unsafe.
Heidi Washington lodged her criticism Monday, days after a Republican senator suggested that Gov. Rick Snyder's budget proposal favors inmates over schoolkids. The Snyder administration typically hasn't aggressively pushed back so much in public against spending blueprints passed by the GOP-led Legislature.
Washington says the prison population isn't declining rapidly enough to justify a prison closure and the Senate plan would hurt the Corrections Department's ability to later shut one down.
Republican Sen. John Proos of St. Joseph says cutting the prisons budget would save money that could be spent on education, roads or to give people a tax cut.
5/16/17 – Ford Job Cuts
DETROIT (AP) — The Wall Street Journal reports that Ford Motor Co. is planning substantial job cuts in order to boost profits and raise its stock price.
The newspaper says the cuts would target salaried employees and would reduce Ford's global headcount by an equivalent of 10 percent.
Ford didn't confirm the report Monday night.
In a statement, the company said it's focused on reducing costs and improving efficiency. But Ford said it hasn't announced any job cuts and won't comment on speculation.
Investors are concerned that U.S. sales are peaking and Ford's market share is slipping.
Ford's shares have lost more than a third of their value since Mark Fields became CEO in 2014. Electric car maker Tesla Inc. recently surpassed Ford in market value even though it sells far fewer vehicles.
5/16/17 – Police Crash Funeral
LANSING, Mich. (AP) — Michigan Gov. Rick Snyder has ordered U.S. and state flags to be lowered in honor of a western Michigan police officer who died last week while on duty.
Flags will be lowered to half-staff Tuesday on all state buildings and within the Capitol Complex for Norton Shores Officer Jonathan Ginka. Snyder says in a release that Ginka "was a dedicated officer and will be deeply missed."
A service also has been scheduled for Tuesday morning at Prince of Peace Catholic Church in North Muskegon.
Ginka was alone in his cruiser early Wednesday when the vehicle left the roadway and struck a tree. The 34-year-old died at a hospital.
He had been with the department for 10 years.
5/16/17 – Parks Open House
LANSING, Mich. (AP) — The Michigan Department of Natural Resources has scheduled an open house to get public comments on a management plan for the Port Crescent and Sleeper state parks in Huron County.
The event will be June 15 and starts at 6 p.m. EDT at the Sleeper State Park Outdoor Center in Caseville.
Both parks are located along Lake Huron's Saginaw Bay in Michigan's "Thumb" region.
The 787-acre Sleeper State Park features ancient dune forests and a secluded campground.
The 600-acre Port Crescent State Park offers 3 miles of sandy shoreline, waterfront campsites and the largest dunes on the eastern side of Michigan.
5/16/17 – MI Christmas Tree
LANSING, Mich. (AP) — The search is on for the next Christmas tree that will stand outside the Michigan Capitol building.
State officials are seeking nominations of trees that must meet several criteria. The tree must be a spruce or a fir, be at least 55 feet tall and within easy access of a road with no interference from wires.
Also, the owner must donate the tree at no cost.
The Michigan Department of Technology, Management and Budget officially launched its search Monday. It will work with the Michigan Association of Timbermen and the Great Lakes Timber Professionals Association to bring the tree to Lansing.
Nominations are requested by July 30.
5/16/17 – Detroit Teachers Union
DETROIT (AP) — The union that represents Detroit teachers says it wants to continue negotiations after its executive board rejected a tentative contract agreement with the city's public school district.
Ivy Bailey, president of the Detroit Federation of Teachers, says in a statement that the union's board indicated Monday that the tentative deal didn't move the district forward or "place students first." Details about terms of the agreement haven't been released.
The union representing more than 3,000 teachers on Friday had reached the tentative agreement that Bailey described as the "best deal we could." Talks started in March and the current contract expires June 30.
The Detroit district is formally known as the Detroit Public Schools Community District. It was created by the Legislature as part of a bailout of the old district.
5/15/17 – Derek Jeter
NEW YORK (AP) — Derek Jeter has become the 22nd player to have his number retired by the New York Yankees.
Wearing No. 2, Jeter captained the ballclub during much of a 20-year career that ended in 2014 and included five World Series titles and a team-record 3,465 hits.
The Yankees also unveiled a plaque in his honor that will be placed in Monument Park behind center field.
He said "there isn't a person or player I would trade places with that's playing now or ever."
Jeter picked Mother's Day for the ceremony, and his grandmother, parents, sister, nephew and pregnant wife joined him for the ceremony before Game 2 of a twinbill against the Astros.
5/15/17 – Fishing Season
SAULT STE. MARIE, Mich. (AP) — Drop a line: Fishing season is starting in Michigan's Upper Peninsula.
The state Department of Natural Resources says the seasons for walleye, northern pike and muskellunge open Monday for all Upper Peninsula waters. That includes the Great Lakes, inland waterways and the St. Marys River, which runs between Sault Ste. Marie and the city of the same name in Ontario.
Wildlife officials say anglers should consult the DNR's annual Fishing Guide for regulations governing the Michigan-Wisconsin boundary waters, Big Island Lakes Complex, Sylvania Wilderness Area and the Seney National Wildlife Refuge.
Catch-and-release of large- and smallmouth bass is currently allowed on most waters statewide.
Officials also remind anglers to make sure they have bought a new fishing license for the season, which began April 1.
5/15/17 – Gas Prices
DEARBORN, Mich. (AP) — AAA Michigan says gas prices statewide have risen by about 6 cents per gallon in the past week.
The Dearborn-based auto club says late Sunday the average price for self-serve regular unleaded gasoline was about $2.40 per gallon. That's about 13 cents more than it was at the same point last year.
AAA says the lowest average price was about $2.34 per gallon in the Marquette area. The highest average was about $2.42 per gallon in the Ann Arbor area.
The Detroit-area's average was up about 3 cents from last week to about $2.39 per gallon.
AAA Michigan surveys daily fuel prices at 2,800 gas stations across the state.
5/15/17 – North Korea
SEOUL, South Korea (AP) — North Korea has boasted of a successful weekend launch of a new type of "medium long-range" ballistic rocket that can carry a heavy nuclear warhead.
Outsiders also see a significant technological jump, with Sunday's test-fire apparently flying higher and for a longer time period than any other such previous missile.
Amid condemnation in Seoul, Tokyo and Washington, a jubilant leader Kim Jong Un promised more nuclear and missile tests and warned that North Korean weapons could strike the U.S. mainland and Pacific holdings.
North Korean propaganda must be considered with wariness, but Monday's claim, if confirmed, would mark another big advance toward the North's goal of fielding a nuclear-tipped missile capable of reaching the U.S. mainland.
5/15/17 – Cyber Attack
(AP)-Global cyber chaos is spreading as companies boot up computers at work following the weekend's worldwide ransom-ware cyberattack.
Microsoft's top lawyer is laying some of the blame for Friday's massive cyberattack on U.S. intelligence agencies, including the CIA and National Security Agency. They are blamed for stockpiling software codes that can be used by hackers.
The full extend of the damage from the cyberattack felt in 150 countries is still unclear and could worsen if more malicious variations of the online extortion scheme appear.
A Michigan-based cyber-security researcher who works for the firm Proofpoint, says he is happy the outbreak was stopped fairly quickly, but Darien Huss says he is concerned that another attack could be coming soon.
5/12/17 – Police officers memorialized at Richmond Park
GRAND RAPIDS, MI (Mlive) – A group about 350 gathered in Northwest Grand Rapids to pause and remember police officers from local departments who have died in the line of duty, whose names are now etched in a memorial of community support.
The display, which includes bricks personalized in honor of the fallen officers, was unveiled during a Police Memorial Service on Thursday, May 11, at Richmond Park.
Among those families were the parents of Officer Robert Kozminski, killed in the line of duty on July 8, 2007.
The project, which cost about $40,000, was completed by Skipp's Landscapping, Belden Brick, Patten Monument, Black Monument and artist and sculptor Mic Carlson.
Two prospective community college students aiming for a career in law enforcement were each presented a $1,000 scholarship. The scholarship bears the name of Trevor P. Slot, another police officer killed in the line of duty.
5/12/17 – Flags being lowered in Michigan
LANSING, Mich. (AP) — Michigan Gov. Rick Snyder is ordering flags lowered to half-staff within the state Capitol complex to honor the memory of a state House representative.
John Kivela was found dead in his Lansing home on Tuesday, hours after being released from jail. The Marquette Democrat was arrested Monday for suspected drunk driving.
Snyder also is ordering flags to be lowered Friday in Kivela's 109th District in the Upper Peninsula. He was serving his third term in the House.
Kivela pleaded guilty to a drunken driving offense in December 2015 and said that he "battled alcoholism" for most of his adult life. A spokesman said he had entered treatment to get better.
A service is being held in his honor at 2 p.m. Saturday at Northern Michigan University in Marquette.
5/12/17 – Settlement for 3-liter VWs
SAN FRANCISCO (AP) — A federal judge in San Francisco has approved a $1.2 billion settlement with owners of about 88,500 Volkswagens with 3-liter diesel engines rigged to cheat on emissions tests.
Judge Charles Breyer gave the deal final approval during a hearing Thursday. The deal ends most of the litigation over VW's cheating scandal, which became public in 2015.
Owners of 3-liter models from 2009-2012 that can't be fixed to meet pollution standards will be offered buybacks. They also will get compensation from $7,755 to $13,880.
Those who own newer cars will get compensation of $7,039 to $16,114. If VW can't fix the newer cars, then the owners' attorneys can return to court to seek buybacks. That could push the value of the settlement to $4 billion.
5/12/17 – School evacuated
FRASER, Mich. (AP) — A suburban Detroit high school has been evacuated and about a dozen students were taken to hospitals as a precaution after they reported feeling ill.
Emergency crews were called to the Arts Academy in the Woods on Thursday afternoon. The charter school is in Fraser, just north of Detroit.
Principal Michael Mitchell says some students were reportedly coughing in a classroom and complaining of breathing problems. Two teachers also were taken to hospitals as a precaution.
Officials were trying to determine what may have caused the reported illnesses, but Mitchell says "there was no smell, no taste, no visual sign of anything."
The school has about 350 students.
5/12/17 – Oil found in creek in Flint-area community
CLIO, Mich. (AP) — Authorities say oil has been found in a creek in the Flint-area community of Clio.
The Flint Journal reports crews responded Thursday evening after a film of oil was spotted on Pine Run Creek in Clio's downtown.
There was no immediate estimate of how much oil was in the creek, which eventually flows into the Flint River. The source of the oil was under investigation.
The Genesee County Hazardous Materials team and Michigan Department of Environmental Quality were notified about the discovery.
5/11/17 – MDOT Open House
-MDOT will be hosting a public open house Thursday concerning the upcoming reconstruction project that will impact 3 miles of the M-6. Members of MDOT, the road commission and city officials will be on hand to answer questions. The meeting will take place between 4pm and 6pm at the Jamestown Township offices on Riley Street. The $10 million dollar project will rebuild the M-6 that runs between I-196 and Wilson. After the 4th of July that part of the highway will be closed to traffic.
5/11/17 – Flint to get $100 million in federal aid
LANSING, Mich. (AP) — Flint will receive $100 million in federal funding to address the city's drinking water crisis after the supply was contaminated with lead.
Gov. Rick Snyder signed the aid into law this week, months after it was initially approved by then-President Barack Obama and Congress. State lawmakers in recent weeks passed a bill to send the money along to Flint.
The federal aid requires a $20 million state match, which will be provided from funding already authorized last year.
The new money will be used to replace corroded pipes that leached lead and to update aging water mains and infrastructure. Water meters will be replaced and an engineering study will be done.
5/11/17 – DeVos heckled at graduation
DAYTONA BEACH, Fla. (AP) — Education Secretary Betsy Devos had a tough audience for her commencement speech at a historically black university in Florida.
She spoke to a crowd at Bethune-Cookman University.
DeVos said she and the Trump administration are fully committed to the success of every student across the country. She asked them to avoid the "chorus of conflict" seen on cable TV. And she sought common ground by praising the school's founder and mission.
5/11/17 – Police Crash
NORTON SHORES, Mich. (AP) — Authorities are investigating a crash that killed an on-duty police officer in western Michigan.
Police say Norton Shores officer Jonathan Ginka was alone in his cruiser early Wednesday morning when the vehicle left the roadway and struck a tree.
The 34-year-old Ginka was trapped in the car and had to be removed by medical personnel. He later died at a hospital.
Someone called 911 about 2:30 a.m. to report the crash. The state police is trying to determine what caused the crash. The impact destroyed the police cruiser.
Norton Shores Police Chief Jon Gale said Ginka was a 10-year veteran of the police department. He is survived by a wife, two children, his parents and a brother.
Norton Shores is northwest of Grand Rapids.
5/11/17 – Memorial for LSSU Pres.
SAULT STE. MARIE, Mich. (AP) — Lake Superior State University is holding a one-hour memorial for its president who died after brain surgery.
The event is scheduled for Thursday at the Arts Center auditorium at the Sault Ste. Marie campus. Thomas Pleger died Sunday at age 48.
He was president of Lake Superior State for about three years after a 21-year career in the University of Wisconsin system. The school says it will celebrate Pleger's accomplishments, compassion and "unflagging support" for higher education.
Pleger's family plans to hold a private service at another time. Another public event is planned when most students return to campus in August.
5/10/17 – New Judge for Supreme Court
LANSING, Mich. (AP) — Michigan appeals court Judge Kurtis Wilder has been promoted to the state Supreme Court.
Republican Gov. Rick Snyder announced the appointment Tuesday, three weeks after Robert Young Jr. resigned. Wilder is considered a conservative judge who has spent nearly two decades on the appeals court.
Wilder says it's his job to "say what the law is, not what it ought to be."
Republicans have a 5-2 majority on the Supreme Court. Snyder has appointed four of the seven justices; three of those four have subsequently won election on their own.
Snyder appointee Joan Larsen is being nominated by President Donald Trump for a seat on a federal appeals court. She will continue to be a Supreme Court justice while her nomination is pending in the U.S. Senate.
5/10/17 – FBI Director James Comey
WASHINGTON (AP) — President Donald Trump says that Republicans and Democrats will soon "be thanking me" for firing FBI Director James Comey.
Trump tweeted on Wednesday morning that Comey had "lost the confidence of almost everyone in Washington, Republican and Democrat alike." He added: "when things calm down, they will be thanking me!"
Trump abruptly fired Comey Tuesday night.
5/10/17 – Pointing laser at planes a crime
LANSING, Mich. (AP) — Michigan has new laws that make it a crime to intentionally shine a laser at an aircraft or a moving train.
Gov. Rick Snyder's office says he signed the legislation Tuesday.
The main law would make shining a laser a felony with a maximum punishment of five years in prison and a $10,000 fine. It's already a federal crime, but state police said a Michigan law would help investigators quickly pursue people who are pointing lasers near airports.
A laser pointer can temporarily blind a pilot.
5/10/17 – Michigan lawmaker found dead
LANSING, Mich. (AP) — Gov. Rick Snyder and other state elected officials say they are saddened by the death of Michigan Rep. John Kivela whose body was found in a Lansing home after a possible drunken driving arrest.
Snyder called the Marquette Democrat a "great guy" in announcing Kivela's death Tuesday to reporters during a news conference on a state Supreme Court appointment.
Lansing police spokesman Robert Merritt says "at this point, there are no obvious indications of foul play" associated with Kivela's death.
Kivela was arrested Monday along a highway in Clinton County. Sheriff Lawrence Jerue would not discuss the charge against Kivela, but the Detroit Free Press reported Tuesday it was for suspected drunken driving.
Kivela pleaded guilty in December 2015 to drunken driving after his arrest the previous month in Clinton County.
5/9/17 – Teacher Pensions
LANSING, Mich. (AP) — Michigan Gov. Rick Snyder says transition and other costs that would come with closing the pension system to newly hired teachers may be lower than estimated previously.
The Republican governor told reporters Monday he is "always open-minded" to discussions with lawmakers. GOP legislative leaders are pushing to end a hybrid pension-401(k) plan that new school employees qualify for and instead give new hires a 401(k) only.
Snyder has been resistant previously, citing large upfront costs associated with closing a pension plan.
But he says there is new data showing that the costs of such a switch "might be somewhat less, but we're still making determinations of what those may be."
A legislative analysis of past legislation estimated costs ranging from $1.6 billion to $3.8 billion in the first five years.
5/9/17 – School closures
LANSING, Mich. (AP) — Gov. Rick Snyder wants legislators to update Michigan's school accountability law to allow for future "partnership" agreements that are delaying the potential state-ordered closure of low-performing schools.
Snyder said Monday the law could be "much simpler." He wants to establish a warning system to more quickly identify underperforming schools and to formalize the partnership model.
The new agreements between the state and nine districts kept Snyder's administration from following through on a threat to close 37 schools ranked in the bottom 5 percent statewide for at least three straight years. Snyder says closing the schools was not the best option.
The districts will have up to three years to reach agreed-upon goals. Under the deals, districts team with local and state officials and others to turn around their schools' performance.
5/9/17 – Kalamazoo shooting
KALAMAZOO, Mich. (AP) — A June 13 trial will be postponed in the case of a Michigan man charged with killing six people during a day of picking up Uber riders.
The Kalamazoo County prosecutor says Jason Dalton wants the state appeals court to review a decision about his statements to police. The court might decline, but the step still means that the trial won't start as scheduled.
Dalton is charged with murder and attempted murder. Investigators have quoted him as saying a "devil figure" on Uber's app was controlling him on the night of the shootings in February 2016. He's not accused of shooting customers.
Dalton has been found competent to understand the charges and assist his attorney.
5/9/17 – More freezing temperatures
TRAVERSE CITY, Mich. (AP) — Chilly overnight temperatures in Michigan are threatening some fruit crops and sensitive outdoor plants at homes.
Temperatures dipped into the high 20s early Tuesday in the Traverse City area. The Traverse City Record-Eagle notes that fruit tree blossoms are safe above the freezing mark, but they can be jeopardized when the temperature dips too far below that level.
Mark Morrison at Morrison Farms in Williamsburg says he expects the cold spring weather will affect sweet cherries the most at the 100-acre apple and cherry orchard.
In southeastern Michigan and the state's Thumb region, the National Weather Service issued an early Tuesday freeze warning. MLive.com says people were encouraged to cover cold-sensitive outdoor plants to protect them from possible damage.
Overnight temperatures are expected to be warmer later in the week.
5/9/17 – GVSU grant to help Foster Kids
-Grand Valley State University is joining other higher education institutions in Michigan as they work together to increase the success rate of foster care students.
GVSU is getting a 3-year, $375,000 grant to establish a new initiative this fall. It will pay for a life skills coach who will support up to 25 students who have experienced foster care and six student mentors.
More than 80% of the population aspire to attend college but only 20% graduate from college.
5/8/17 – NMU Body Farm
MARQUETTE, Mich. (AP) — Northern Michigan University is planning a new forensic anthropology major that will include what school officials call the world's first cold-weather "body farm."
Body farms are research centers where the human body's decomposition is studied in various environments.
There are currently eight "body farms" across the globe, but all of those are in moderate to warm climates and relatively little is known about how a human body decomposes in cold weather.
The Michigan Public Radio Network reports that Northern Michigan University will debut a forensic anthropology major this fall that will include the world's first cold-weather body farm.
Alan McEvoy heads the university's Anthropology Department. He says the research facility will attract students, law enforcement and scientists for hands-on training and basic research.
5/8/17 – Gray Wolves in parts of the Midwest
MINNEAPOLIS (AP) — Gray wolves in Minnesota, Wisconsin and Michigan could find themselves in the crosshairs of hunters as soon as this fall.
A ruling is expected soon from the same appeals court that recently lifted protections for wolves in Wyoming. Officials say that whether Minnesota, Wisconsin and Michigan can hold wolf seasons this fall would depend in part on how soon the court rules.
Meanwhile, wolf-hunting supporters in Congress aren't giving up even though a Minnesota representative was instrumental in killing an effort that would have allowed the three Midwest states to resume wolf hunting.
Gray wolves were once hunted to the brink of extinction in the lower 48 states, but they recovered under Endangered Species Act protections and reintroduction programs. They now number around 5,500.
5/8/17 – Michigan's pistol registration
LANSING, Mich. (AP) — A Michigan lawmaker has drafted legislation that aims to eliminate the state's pistol registration mandate.
Under current state law, a person cannot purchase, carry, possess, or transport a pistol in Michigan without first obtaining a license for it.
But MLive.com reports that a bill introduced by Republican state Rep. Lee Chatfield of Levering would make those registrations optional, and eliminate the $250 fine for not registering.
Chatfield says Michigan's requirement does little to fight crime and the government has no need for a "list of law-abiding citizens who legally purchase pistols."
The bill has been referred to the House Committee on Judiciary. It would need to pass the full House, full Senate and be approved by Gov. Rick Snyder to become law.
5/8/17 – LSSU President passes away
SAULT STE. MARIE, Mich. (AP) — Lake Superior State University says school President Thomas Pleger has died following brain surgery. He was 48.
School spokesman John Shibley says Pleger's wife, Teresa, told school administrators her husband died Sunday, two days after undergoing brain surgery.
A school statement says Pleger was taken to a hospital in Sault Ste. Marie on Wednesday before being transferred to McLaren Northern Michigan Hospital in Petoskey.
The school says Pleger underwent surgery there Friday and was in intensive-care recovering with family before he died early Sunday.
Interim Provost David Roland Finley, who will be assuming day-to-day operations of the school, says he extends his "profound condolences to Teresa" and Pleger's relatives.
Pleger became the school's eighth president in July 2014. He had previously spent 21 years with the University of Wisconsin system.
5/8/17 – Gas prices continue to go down
DEARBORN, Mich. (AP) — AAA Michigan says gas prices statewide have fallen by about 8 cents per gallon in the past week.
The Dearborn-based auto club says late Sunday the average price for self-serve regular unleaded gasoline was about $2.34 per gallon. That's about 12 cents more than it was at the same point last year.
AAA says the lowest average price was about $2.24 per gallon in the Flint area. The highest average was about $2.45 per gallon in the Jackson area. It's the sixth week in a row that the Jackson area recorded the highest average price in Michigan.
The Detroit-area's average was down about 6 cents from last week to about $2.36 per gallon.
AAA Michigan surveys daily fuel prices at 2,800 gas stations across the state.
5/8/17 France Gets New President
PARIS (AP) – French President-elect Emmanuel Macron becomes the youngest and newest president of France. The 39-ear-old defeated rival Marine Le Pen in a runoff. Macron's campaign was based on promises to revive the country through radical pro-business measures and pro-European policies.
Today is a French national holiday and marks the end of World War II.
The official transfer of power will take place Sunday, a week after the election.