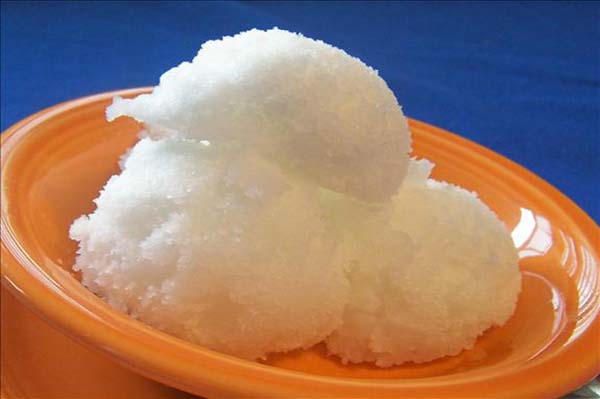 This easy recipe has been making the rounds on social media… making ice cream from freshly fallen snow!  We have plenty of snow around West Michigan, so why not make the best use of it.  Just remember: NEVER eat the yellow snow!!
Ingredients:
1 cup of milk
1/2 teaspoon vanilla
1/2 cups sugar
CLEAN Snow
Preparation:
Put on your warm clothes and take the kids outside to collect 4 – 5 cups of fresh, clean snow. Don't pack the snow, just scoop it up. Bring it in the house and set it in the freezer while you prepare the other ingredients.
Mix together the milk, vanilla, and the sugar. Stir this mixture until the sugar is dissolved. Slowly add the snow to your mixture, stirring constantly, until it is as thick as ice cream. Now it is ready to east and enjoy.